Question: What's the most basic outfit in your closet?
Answer: Jeans and a white t-shirt.
Here are four ways to style that basic.
Look Number 1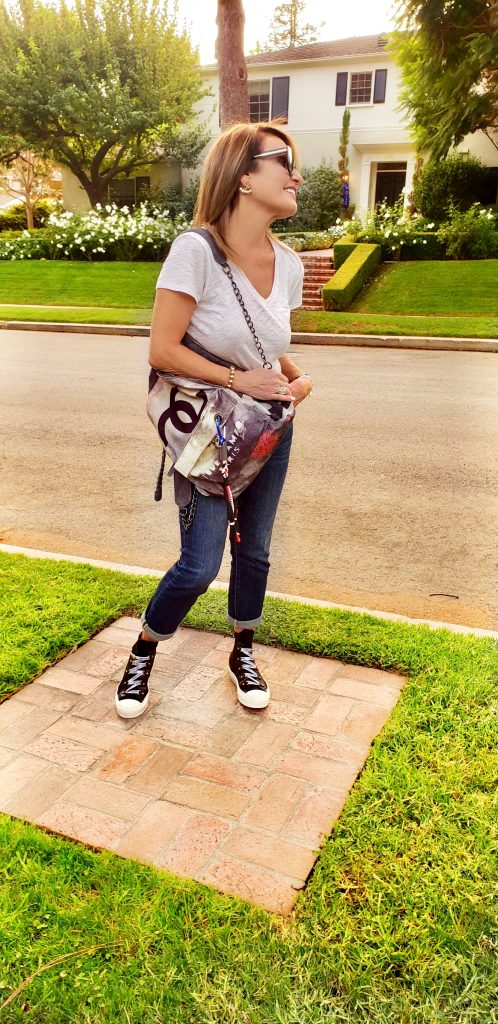 I started with the simplest of looks, by adding high top sneakers and a backpack. There isn't much that one has to do to this basic look, most of us run around in jeans and sneakers every day. I think any Converse high top sneaker works well, and a graffiti backpack like the one I found by DKNY is fabulous!
Look Number 2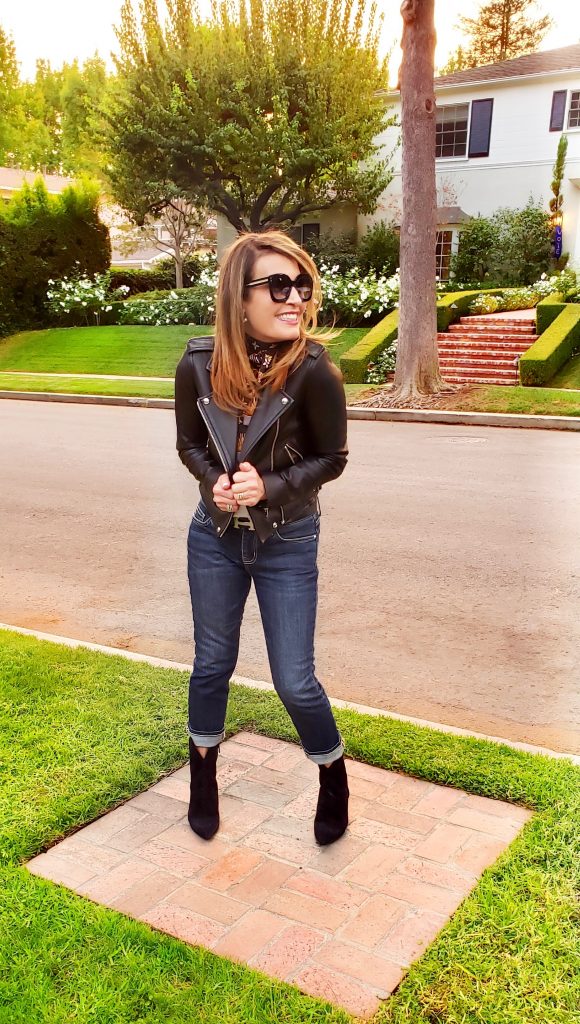 When I posted this look on Instagram this week, I was surprised by how many people seemed to relate to it; "this is my go-to look," "this is my favorite look," "I live in this look," were just some of the many accolades this biker jacket and boots garnered. If you don't own a black leather biker jacket, you may want to consider adding it to your must-have list. If you invest in a good one, you will have it forever. I wear this one constantly; it carries me through late fall and reappears in early Spring. I love to wrap a scarf, around my neck, both for the look and practical purposes. Short cowboy-style booties are also worth the investment; you will wear them forever and they add the right touch of cool to jeans or even to skirts.
Look Number 3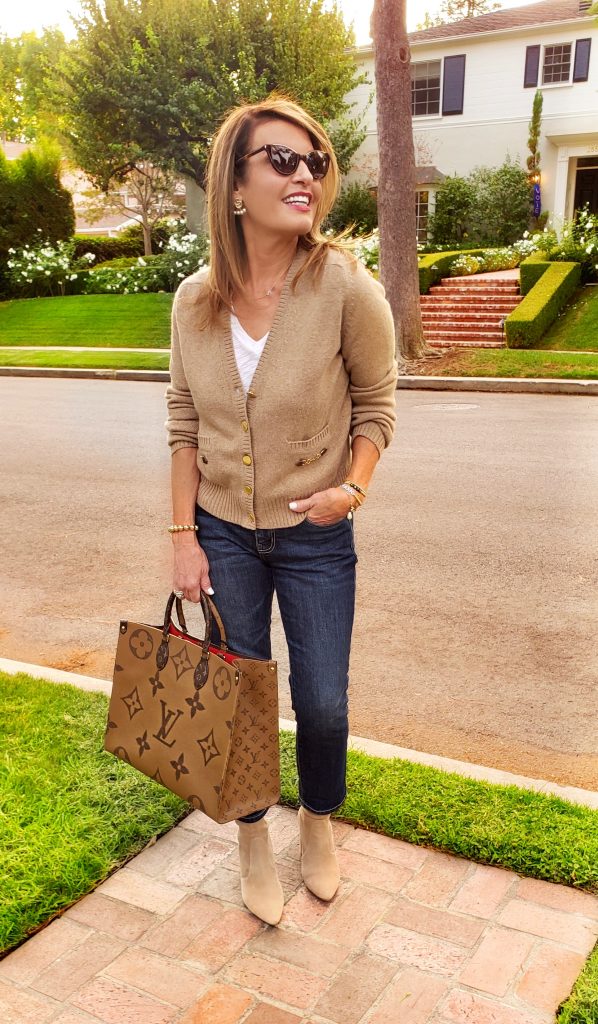 Adding a cardigan and boots elevates the outfit just enough without being too dressy. I refer to this look as polished. A beautiful cardigan, a soft boot, and a snappy tote make this my favorite go-to look. I love the softness of the beige suede boot that seems to disappear. One can never go wrong with a soft cardigan. It looks and feels cozy. Add a good structured bag and you've got yourself a winner! Check out the cardigan and bag I found for less in the above credits or in the bottom "shop my look" carousel… both are huge winners!
Look Number 4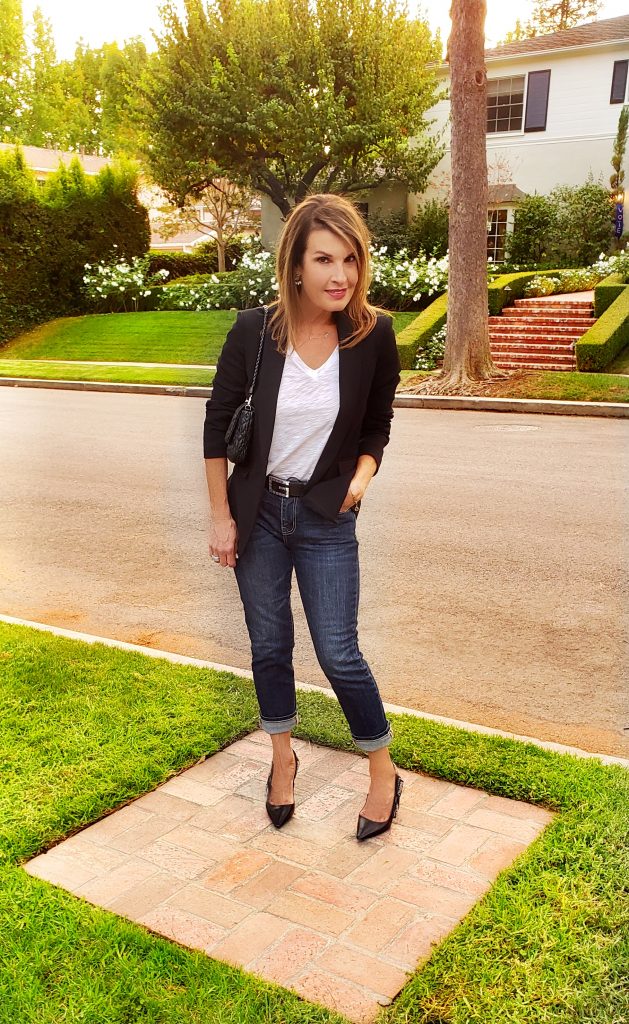 The fourth look elevates basic denim and tee to an entirely cool and dressy level. Adding just enough sparkle is what heightens this look. This is the perfect way to go from day to night without having to redress!