I have always loved skirts and boots, but never on me. I felt that my legs were too short to carry off this look, yet all that has changed for me (and I hope it will for you as well). The word proportion comes to mind when dealing with this fashion conundrum. If this skirt were a tad longer, let's say to the knee, this look would not work on me at all. In order for someone of my height and leg length to carry off that skirt-boot pairing, the boot would have to be grazing my ankle. In fact, it would have to reveal enough of the ankle bone for my leg to not resemble a tree stump. Trust me, I have exhausted this exercise for many a year; I know how to add length to a leg, and unless you are over 5'7, wearing a skirt to the knee with a calf-height boot will always be a Fashion Don't.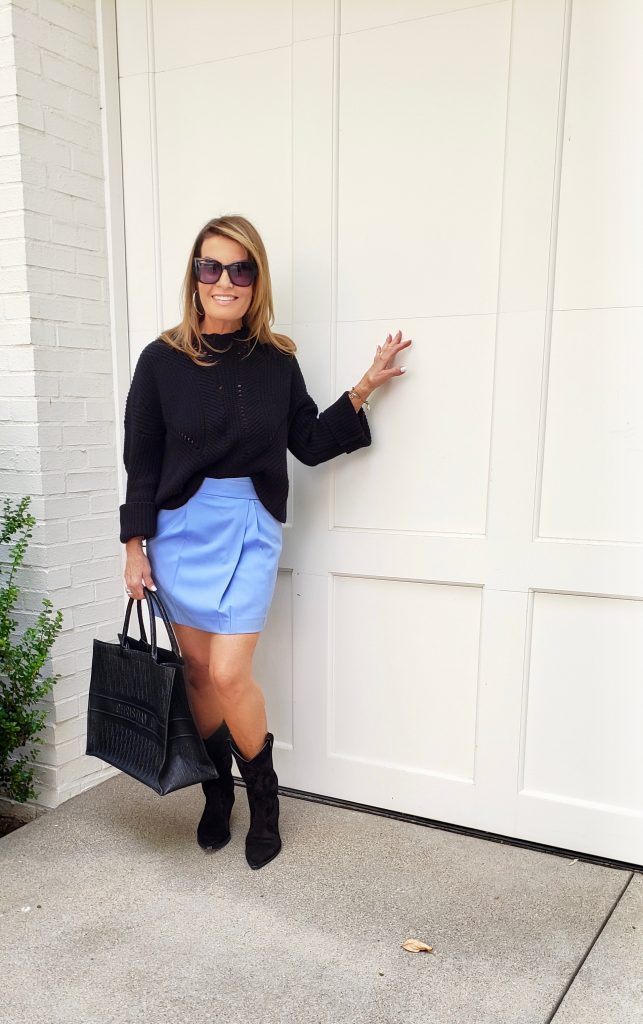 Enter the low cowboy boot and the miniskirt: a match made in fashion heaven. This look, reveals just enough leg to create perfect proportions. No two bodies are created equally; therefore, I urge you to experiment in order to find the perfect balance between boot height and skirt length. For a more conservative look, pair a maxi with a short bootie, or a pencil skirt with a high boot. The variations are numerous. But for now, I am perfectly happy with this one, and I plan to rock it all Fall.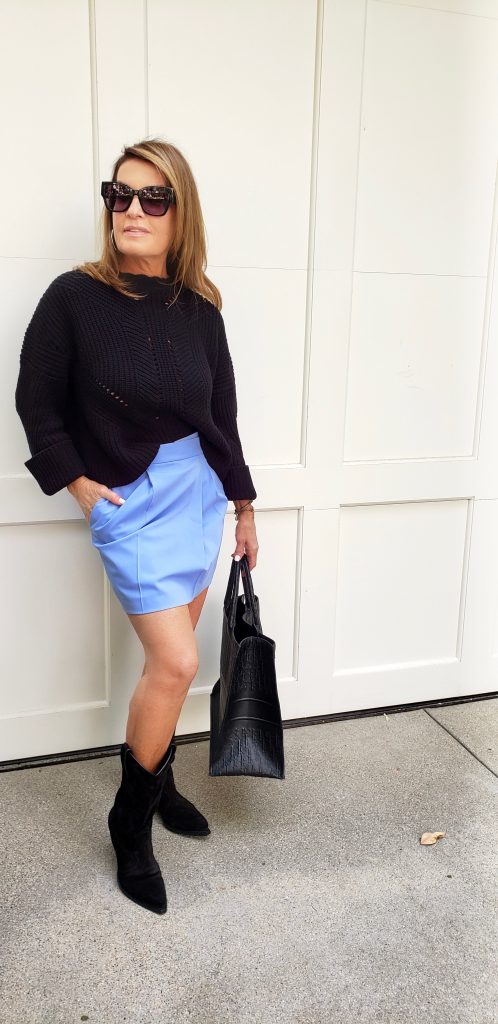 This skirt is a low rise, slouchy, men's style, trouser fit. That is a lot of description for a little piece of fabric! But the end result is cool and comfortable, so it is worth the effort and wordiness! I paired it with an old chunky, slouchy, but cozy sweater by Isabel Marant (also very descriptive), and front tucked it to define my waist. I couldn't locate this exact sweater, but I found one by Free People and it is equally as fabulous.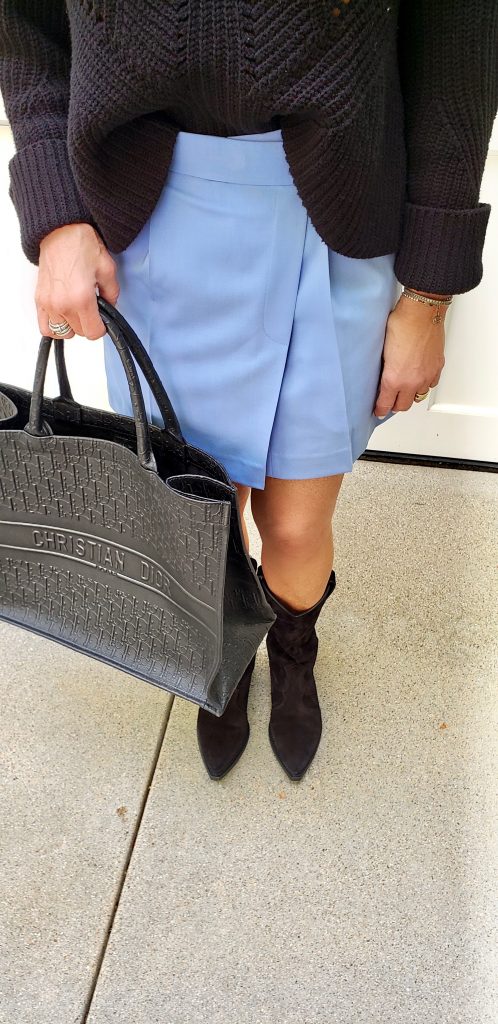 These days I don't go anywhere without a tote. I can stuff it with my pouches containing "essential du jour," such as hand sanitizer, mask, gloves, and lip balm.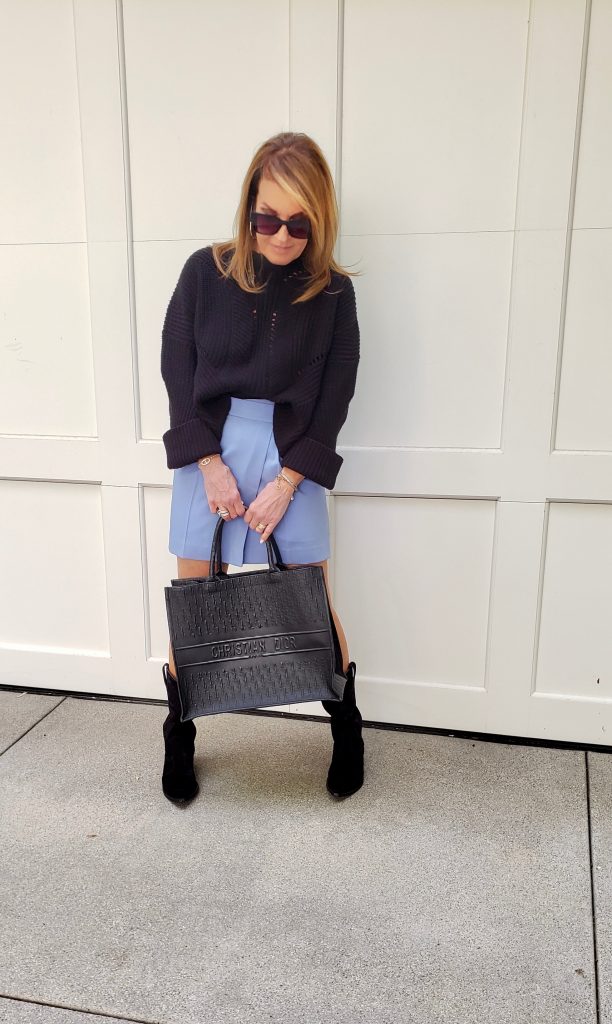 In the end, feeling confident is everything when it comes to rocking a Fashion Do. If you feel good about what you're wearing, you will exude great style always.