I can hear Donna Summer singing "Last Dance," as Jeff and I make our way down Rodeo Drive and duck into an alcove with all black walls, where no one is to be found. Call it kismet, but this was the perfect backdrop for this fabulous skirt by Atelier 17-56.
I had never heard of this clothing line before, but I am quite in love with it now! I love the fact that it is a family-owned brand, a mother, and her two daughters. "Atelier 17-56 is a blend of the three, of their intertwined lives, of the joy and the sadness, the light, and the darkness, of what could have been and what was." Their clothing is a reflection of their Caribbean roots and the minute I put on this skirt, I felt like dancing!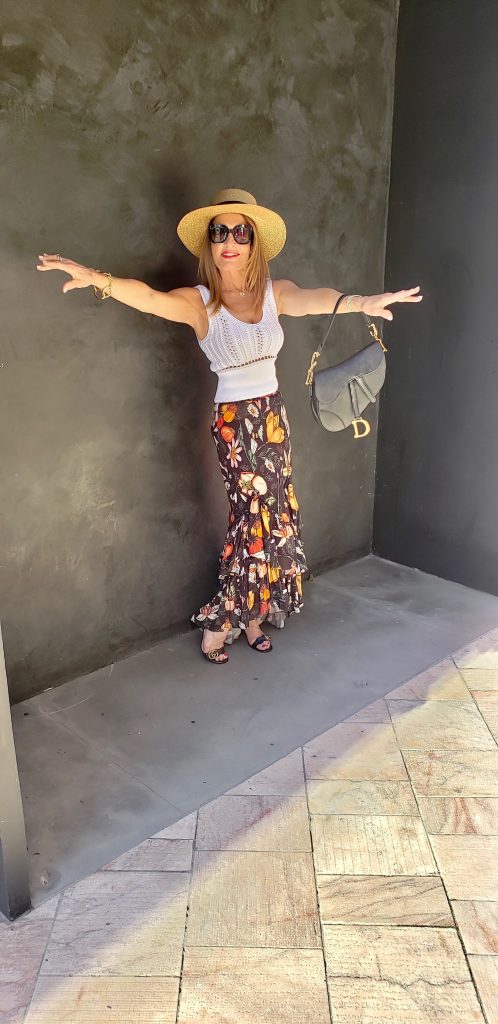 I love this little white crocheted top by Philip Lim. It is a classic and will surely pair with many items in my wardrobe from jeans to black trousers. In addition, its wide waistband makes it unique, and flattering.
Now let's talk about this hat! I used my Bloomies points to acquire it. At first, I thought it was too specific and that I would never wear it. That was then… this is now. I have worn it several times… from Lake Tahoe to LA, this hat has come in handy. It has helped shade me from the harsh sun rays on my sun deck and has hidden my unruly locks. The gold sparkle is such a fashion pick me up that I could just stare at it as if it were a piece of art.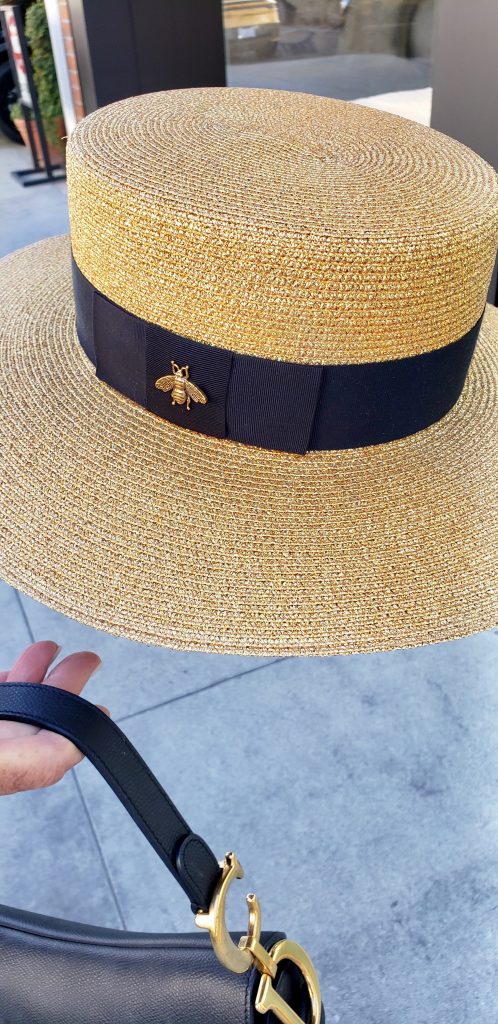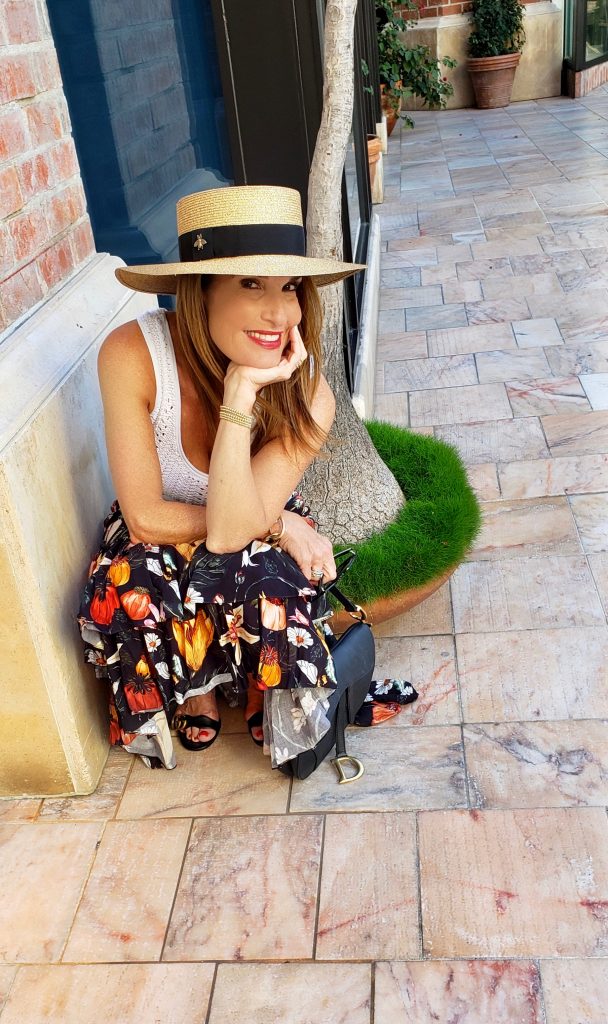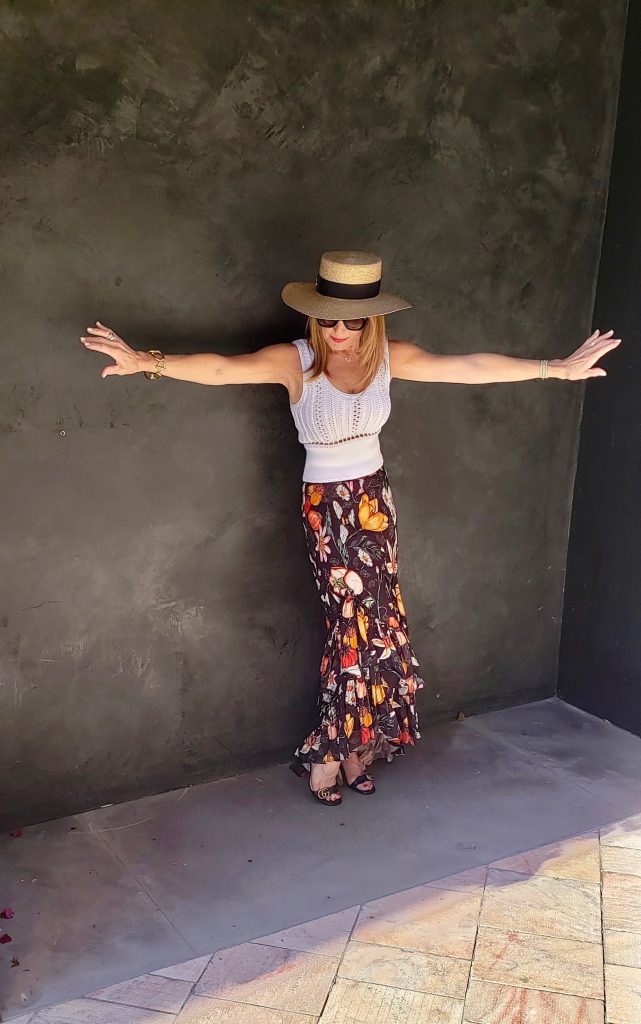 I can easily transition this skirt to fall by adding a black sweater and some boots. That just gave me a Fabulesley idea!