Ala von Auersperg's clothes are what dreams are made of. Soft, luxurious fabrics that flow and flatter the body, with prints that conjure images of nature, together with colors that have the ability to transport, are the essence of Ala von Auersperg fashion. The creator and the company's namesake, Ala von Auersperg, is an artist whose paintings reflect her love of nature. It is those very works of art that were transformed into fashion, and the brand Ala von Auersperg was born.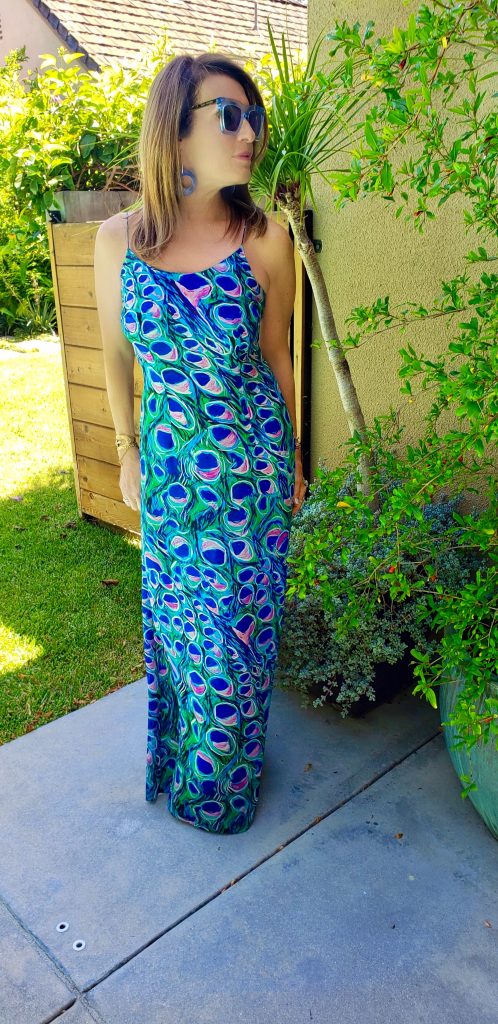 Ala's goal is to create clothing that makes a woman feel wonderful and glamorous, and that is exactly what happened to me when I slipped into this long dress. Effortless is the first word that came to mind as I literally floated into my back yard for this photoshoot. It seemed appropriate to photograph this dress surrounded by nature, especially greenery so that the cobalt blue of the fabric pops.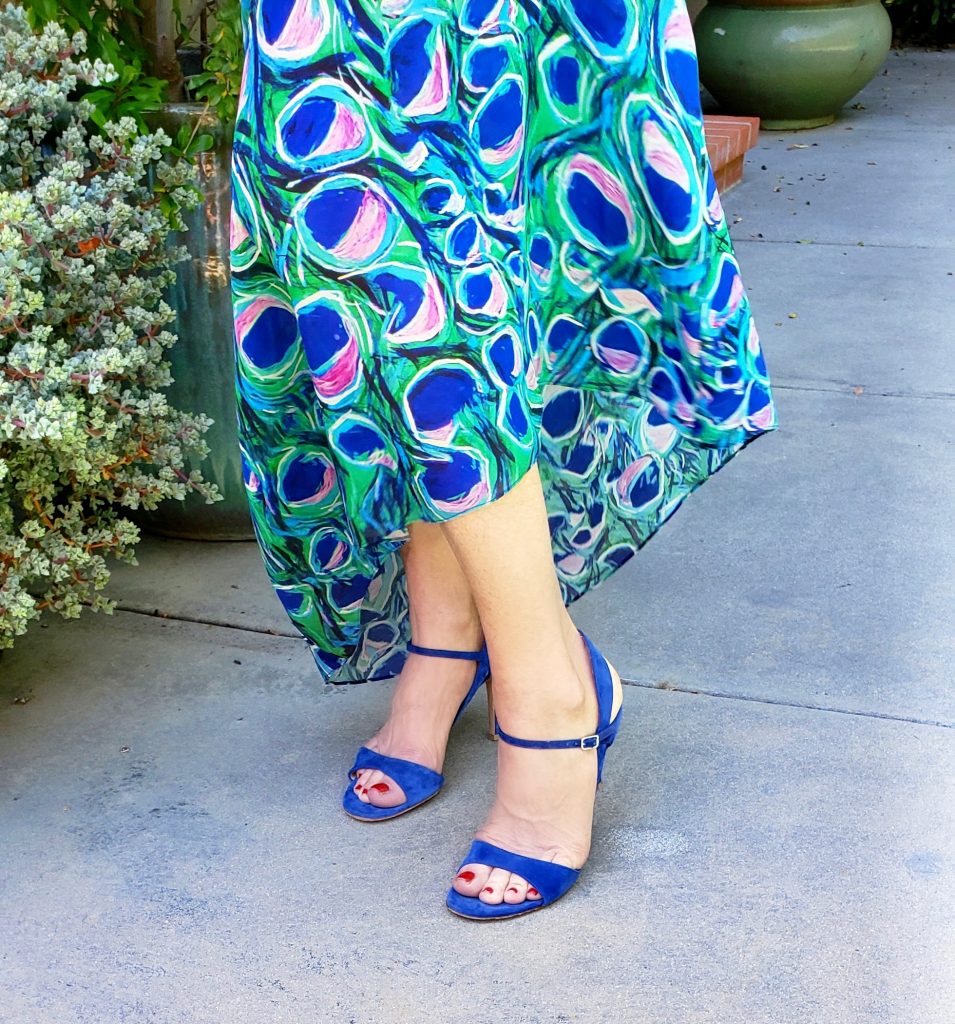 I paired it with these beautiful suede sandals by Gianvito Rossi. I have never owned a Gianvito Rossi shoe that I didn't feel I could live in. His shoes are not only exquisite, but they are incredibly comfortable. I have owned these for several years, and they are not going anywhere!
Some things are worth hanging onto like these vintage earrings that I have had since the 1980s! Their long stem and round end are the perfect pairings for this dress with its spaghetti straps and long length, whose silky fabric drapes easily.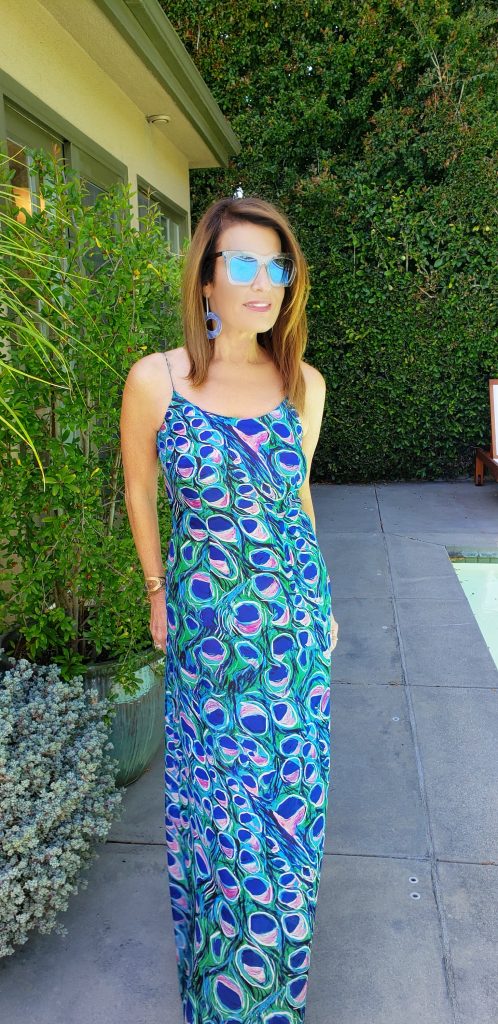 I am now a huge fan of this clothing line, and I encourage you to check out their website since the styles are diverse and the quality is superb. Best of all, there are many items on sale.