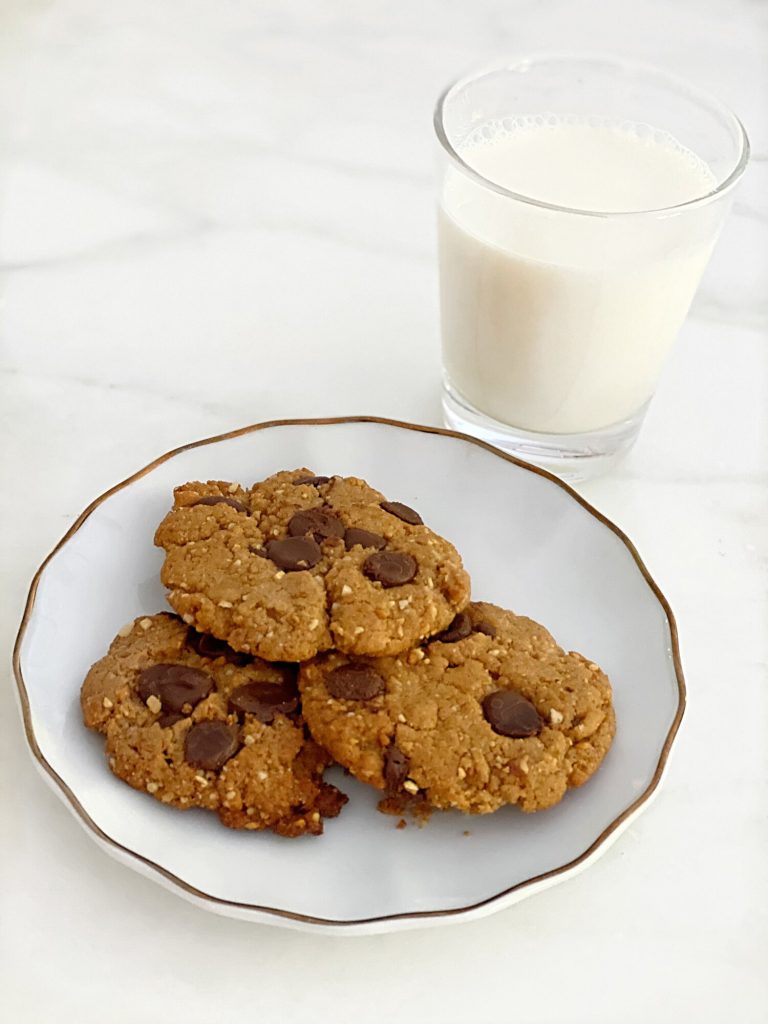 Ingredients:
1 cup of smooth or chunky peanut butter, I used chunky
3/4 cup of brown sugar
1/2 teaspoon of baking soda
pinch of salt
1 large egg
1 teaspoon of vanilla extract
1/2 cup of chocolate chips
Directions:
Preheat oven to 350 degrees.
Beat the peanut butter, sugar, baking soda and salt at medium speed until well blended.
Add the egg and vanilla and blend on low medium speed until incorporated.
Stir in chocolate chips.
Drop teaspoonfuls of the batter onto a parchment-lined baking sheet.
Bake for 8-10 minutes.
Remove and cool on a rack.