This wonderful recipe by Warren Brown combines the naturally sweet flavors of carrots and apples and is perfect at any time of the year. Sweet, rustic, wholesome flavors are sure to satisfy your sweet tooth. Whether you call it a tea cake, a loaf or a bread, you will love the combination of apples and carrots with ginger and molasses, and sweetened with a touch of honey.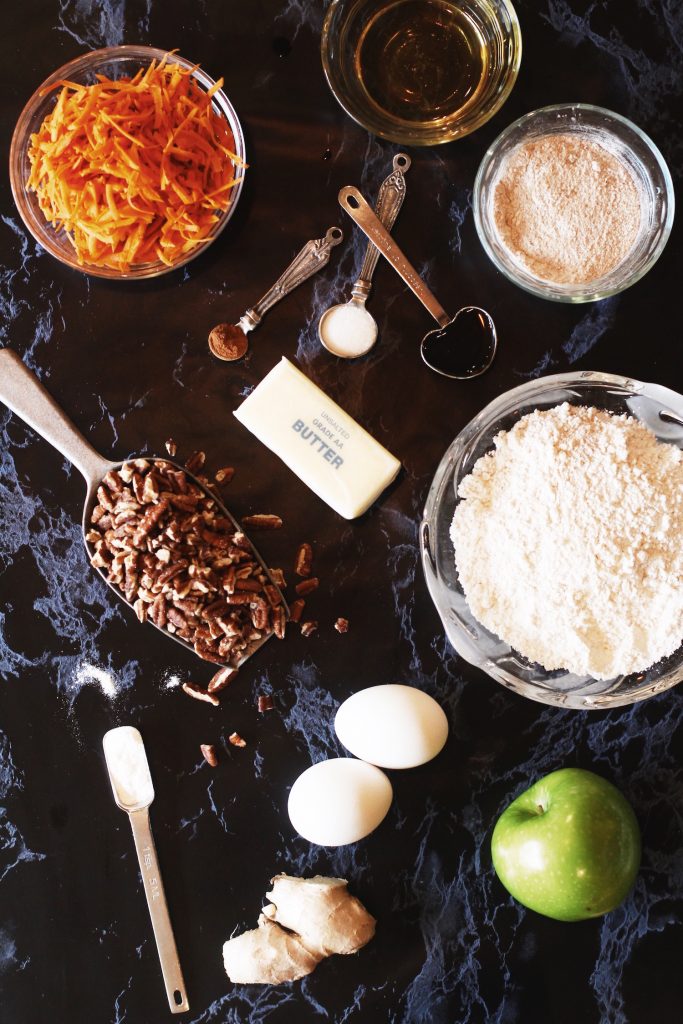 Ingredients:
1 1/2 cups of carrots peeled and grated
1/2 cup of apples, peeled and grated
1/2 cup of superfine sugar
1 tablespoon of fresh ginger, peeled and grated
2 ounces of unsalted butter, melted
1/4 cup of vegetable oil
2 eggs
2 tablespoons of honey
1 teaspoon of molasses
3/4 cup of unbleached all-purpose flour
1/2 cup of whole wheat pastry flour
3/4 cup of roasted pecans, crushed
1/4 cup of packed light brown sugar
1 teaspoon of baking powder
1/2 teaspoon of salt
1/2 teaspoon of ground cinnamon
Directions
Preheat the oven to 325 degrees and place a rack in the middle. Coat in an 8 1/2-inch loaf pan with nonstick baking spray. Set aside.
In a large bowl, combine the carrots, apples, superfine sugar, and ginger. Add the butter, oil, eggs, honey and molasses. Lightly stir to combine. 
In another large bowl, stir to combine the flours, pecans, brown sugar, baking powder, salt and cinnamon. 
Gently fold the liquid ingredients into the dry ingredients with a flexible spatula. 
Spoon the batter into the prepared loaf pan and gently smooth out the top with a spatula. 
Bake for about 50 minutes, or until a wooden skewer inserted into the center comes out clean and the top lightly bounces when tapped. 
Let the bread cool for 5 minutes, then gently tip it out to cool on a wire rack.