Heirloom carrots are best when roasted. Here's my foolproof recipe!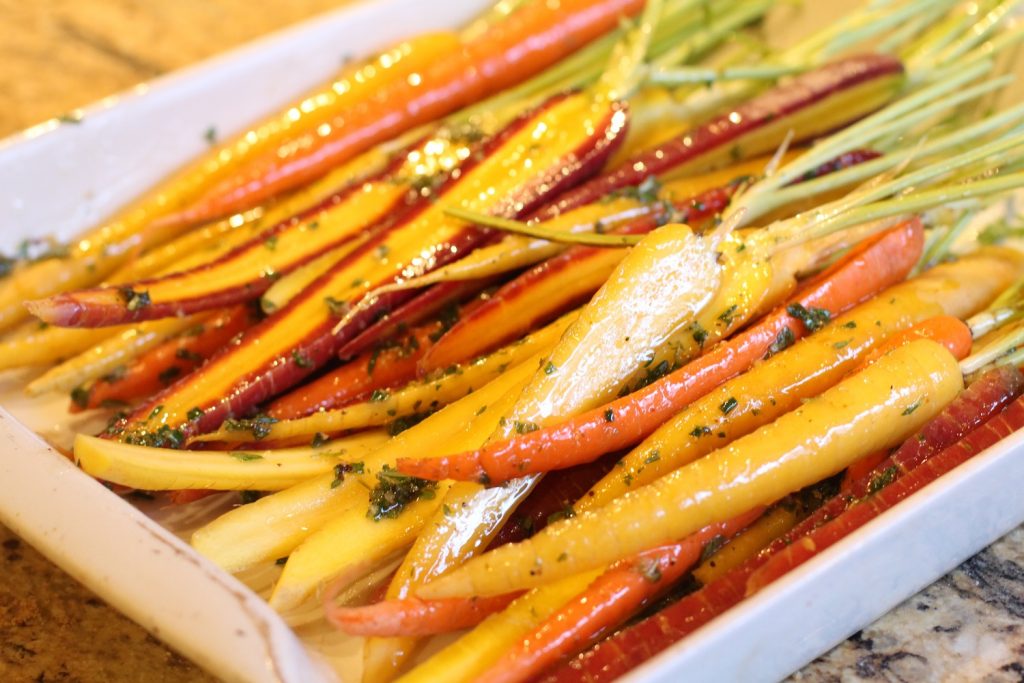 Ingredients:
1 tablespoon of fresh rosemary
1 tablespoon of fresh thyme
1 teaspoon of salt
1/4 teaspoon of pepper
2 tablespoon of oil
heirloom carrots
Directions:
Mix the ingredients together and brush over the carrots.
Arrange the carrots on a baking sheet and roast at 400 degrees for 30 minutes, turning the carrots every 10 minutes. 
Enjoy!