No, this is not a sponsored post, although I sure wish it was! That's because Whispering Angel is my absolute favorite Rosé wine, and Rosé wine has replaced my love of the reds, no matter the time of year. Summer and Rosé have become like an old married couple. They are always together, hand in hand and everyone associates one with the other. But hey, summer, why not share your Rosé with the other three seasons as well? Okay, maybe I have extended this metaphor a little too far, but you get the idea. I used my Rosé in these photos, to add a little sumpin' sumpin' to the photos, and perhaps to distract from the surgical slipper still on my foot. No matter the reason, adding a little ambiance to your room, especially at this time of year, no matter the circumstances, is always a good idea. This lovely Gucci candle, which I received as a birthday gift, is a multi-tasker as it is a beautiful room accessory and has a lovely fragrance as well.
Now let's move onto the outfit, none of which is new, except for the bracelets which were all birthday gifts. Turning sixty did come with some great bling! The cropped sweater by ALC has been worn dozens of times and I never grow tired of it. I decided to accentuate the white stripe of the sweater with a white belt and white booties, thereby once again extending the fashion season. These trousers have two belt loop options… one for a wide belt and one for a thin one, like the one I am wearing. It adds an entirely different look to the outfit when the belt is featured low across the waist. Many of the jeans and trousers in your own closets probably have dual belt loops, and you never realized it. Only recently I discovered an old pair of Paige jeans had two belt loops, and I couldn't believe that I had missed that detail. Adding the white bootie, my tried and true Stuart Weitzman, was a no brainer. The pop of white harkens to the 1960s and is a nod to mod fashion, which seems to have outlasted any fashion trend.
As I extend my summer whites into fall and winter, I am also raising a glass of Rosé this month and the next. I will pair it with a touch of the current season. I think it pairs nicely, don't you?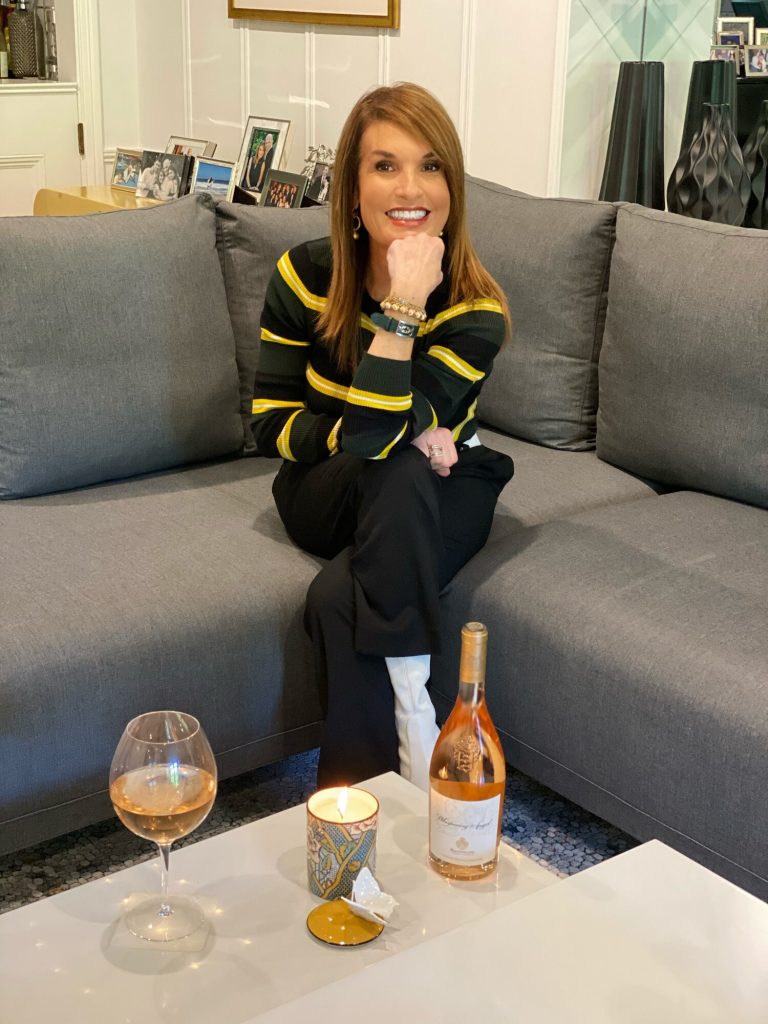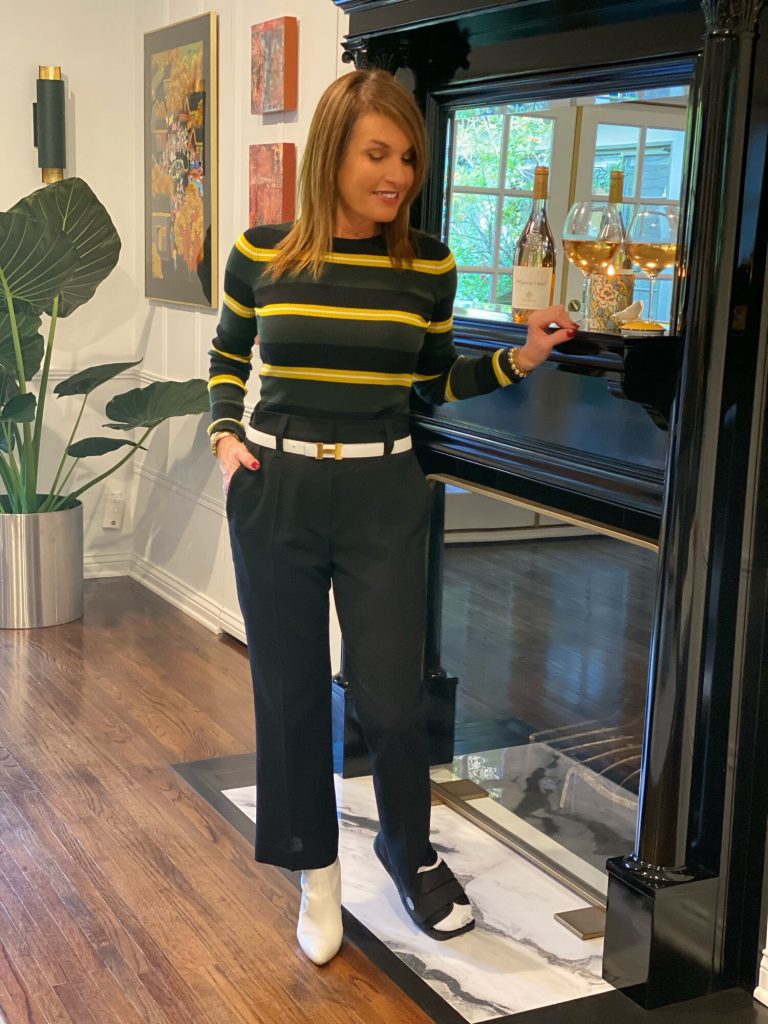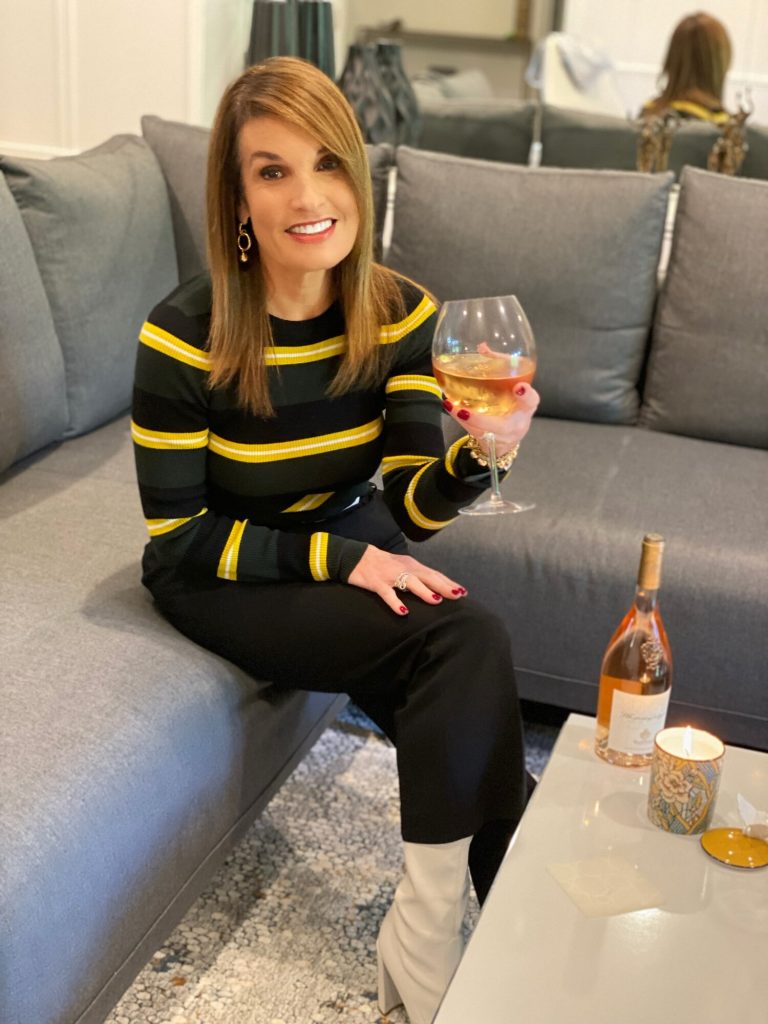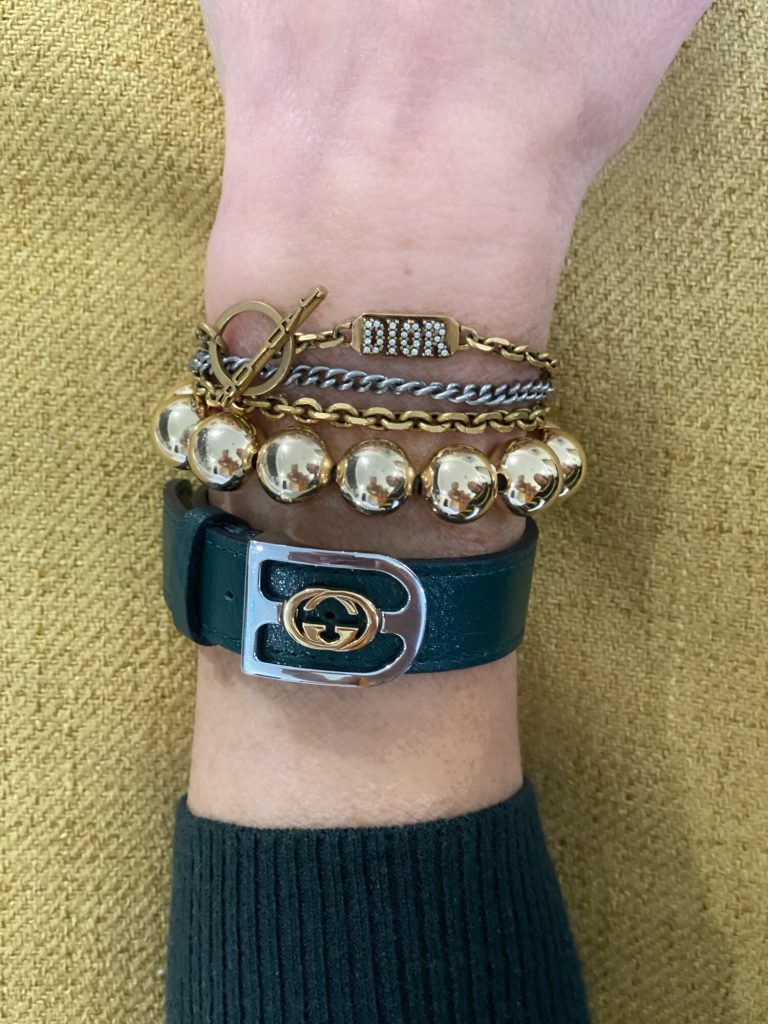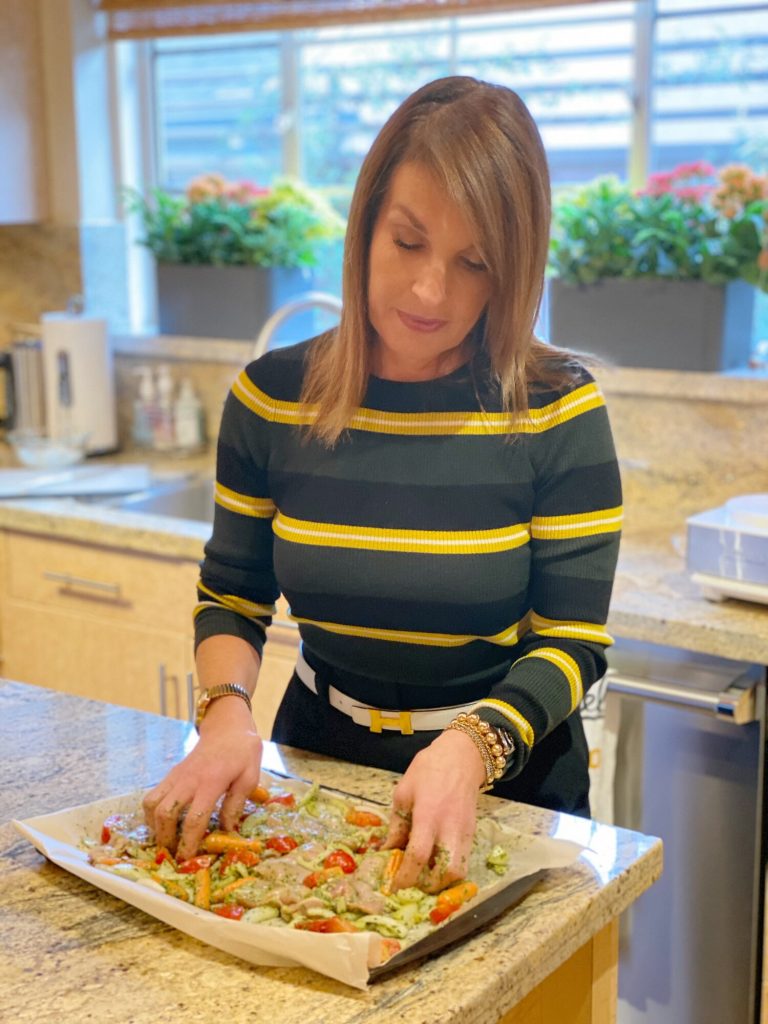 This post leads into our recipe of the week. Head over to the food section of the blog for this fabulous chicken recipe!