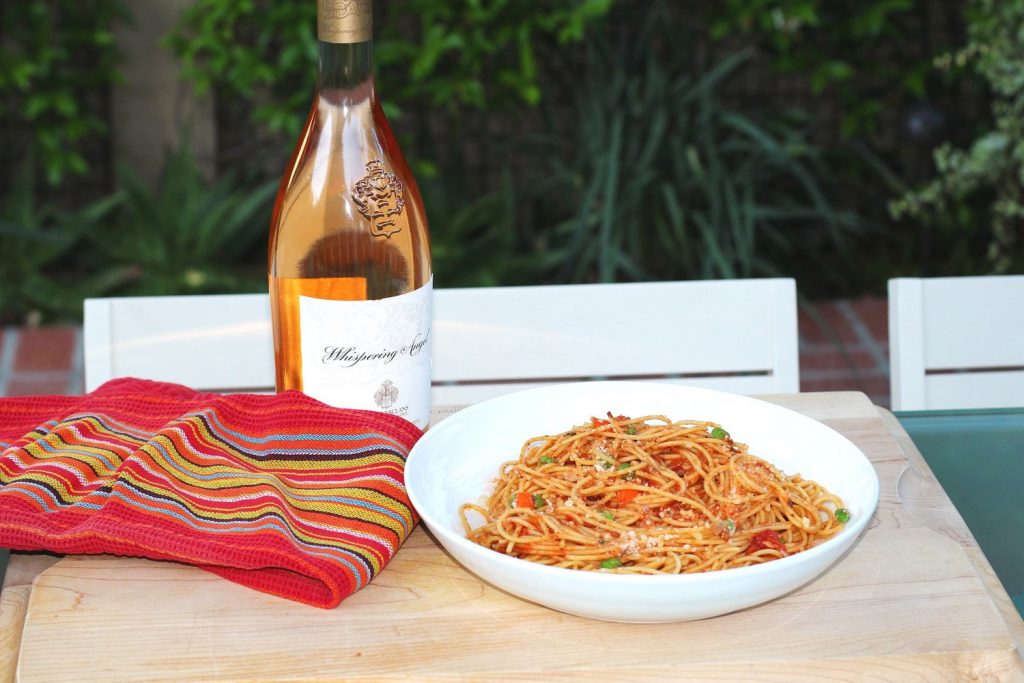 Delicious and so easy to prepare. This recipe is a must-have to pull out when you are in need of a pasta dish and you are short on time!
Ingredients:
1 pound of capellini or other thin spaghetti
3 tablespoons of extra-virgin olive oil
3 shallots, chopped
2 garlic cloves, minced
1 carrot, peeled and diced
1 teaspoon of salt
1 teaspoon of freshly ground pepper
5 tablespoons of tomato paste
1/2 teaspoon of dried oregano
1 teaspoon of dried thyme
1 teaspoon of dried parsley
1 1/2 cups of frozen peas, thawed
1/4 cup of freshly grated parmesan cheese
1/4 cup of freshly grated romano cheese
Directions:
Bring a large pot of salted water to a boil over high heat. Add the pasta and cook until tender but firm to the bite, stirring occasionally for about 8-10 minutes. Drain the pasta, reserving 2 cups of the pasta water.
Meanwhile, heat the oil in a large nonstick frying pan over medium heat. Add the shallots, garlic, carrot, salt and pepper. Cook until tender, about 8 minutes.
Add the tomato paste and a 1/2 cup of the hot pasta water. Stir to melt the tomato paste and create a sauce. Stir in the oregano, thyme, parsley and peas.
Gently fold in the pasta and the cheeses, adding the reserved pasta water if necessary.
Transfer to a platter and serve immediately.