Who doesn't love a dress that can be rolled up and packed into a bag for either a quick summer weekend getaway or a longer stay at a favorite spot? This dress was only one hundred sixty-five dollars, which was a no brainer for me since I live in t-shirt dresses all summer long. Whether long or short, a cotton dress will take you far, travel with ease and roll out of your suitcase virtually crease-free. This one by Enza Costa certainly did. I will admit that it is a little on the short side, but when worn with either flats or low chunky heels, it is perfect for either day or night. The little gathering on the side is a terrific waist-defining feature. I love the ease and functionality of this dress. I wore it in Budapest with silver espadrille flats, and here in LA with these extremely comfy slingbacks. My white see-through PVC shopper has been my go-to bag all summer and I plan on taking it right through to the end of September.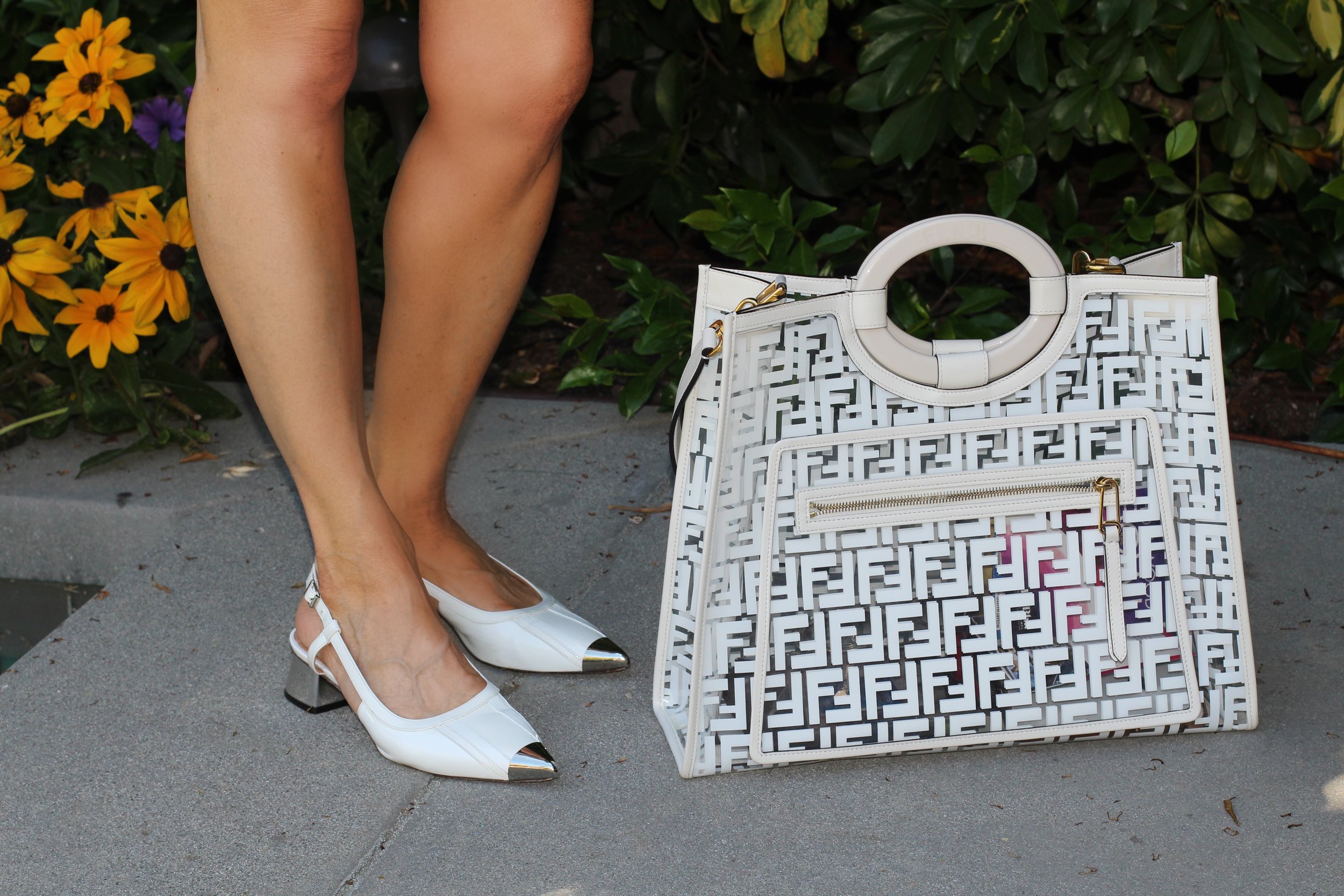 Enza Costa Dress, Tom Ford Shades, Chanel Cuff, Fendi Bag, Marni Shoes, John Hardy Hoops, Spinelli Kilcollin Ring.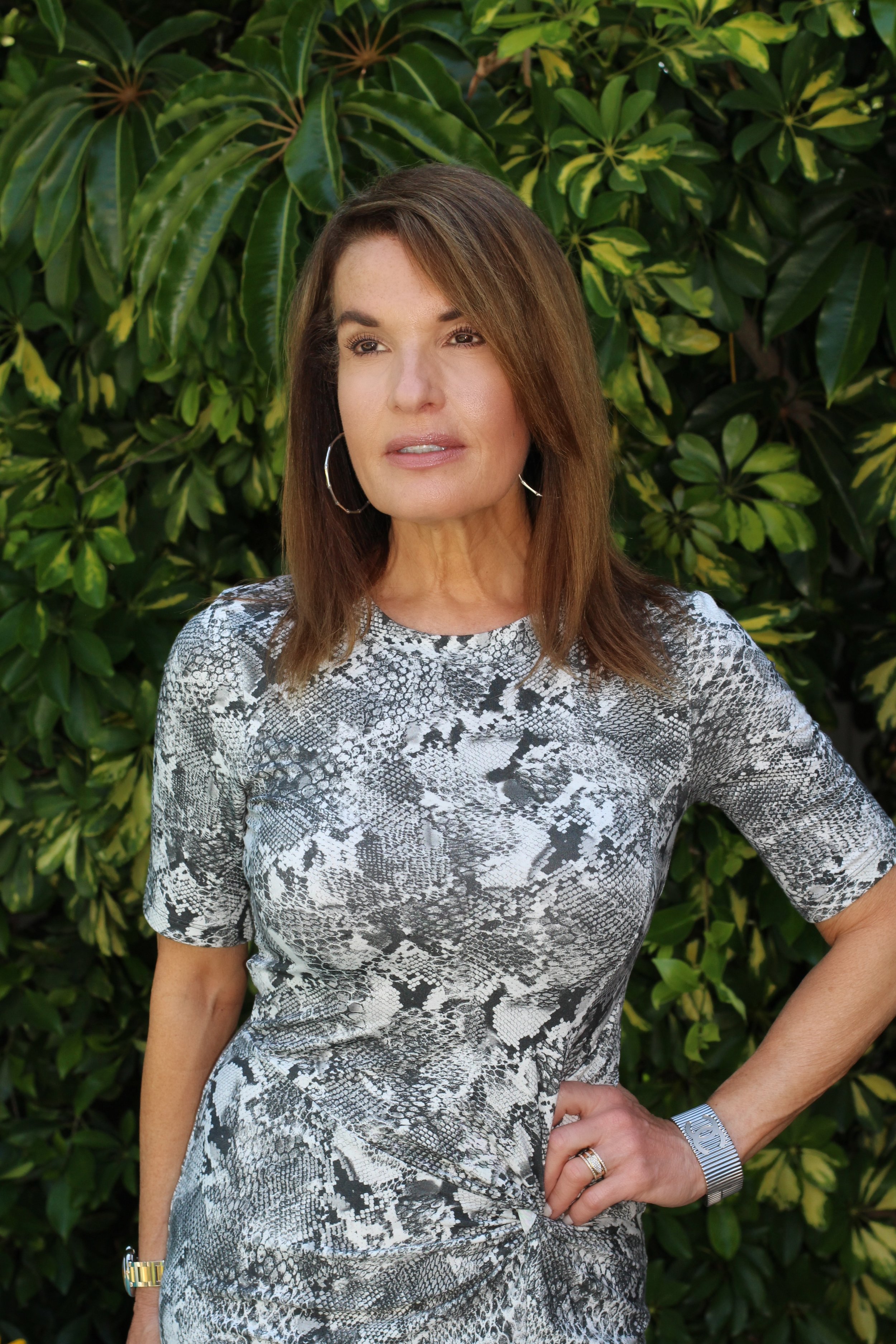 Keeping it au naturel for this look. Clé de Peau concealer is hands down my favorite since it stays put and has SPF twenty-five. I wear it on my lids and under-eye area. The Clé de Peau tinted moisturizer is amazing, I am obsessed with this product. It gives just the right amount of coverage and has SPF fifty! The Tom Ford Emotion Proof eyeliner kept its promise when he called this emotion proof. This eyeliner stays put whether you are crying, laughing or caught in a rainstorm. It comes off easily with eye makeup remover. I won't wear anything else! I adore this Chantelcaille mascara for both its lengthening and long lasting-wear features. As a bonus, it smells like roses! I kept my lips nude: Tom Ford lip: Lip Sculptor Crayon in Divulge, Spanish Rose, and Universal Appeal Lip colors. I have been growing out my brows with NeuBrow and filling them in with the Hourglass Brow pencil.