Every time I wear this floral ensemble I feel light and breezy and, well, very flowery. Since flowers are one of my favorite things, I was drawn to this little ensemble at once. It was heavily reduced two summers ago and I bought it on the spot at Barneys New York. I will admit that it is a tad on the short side, but since the top is neither defined in shape or fit, I think it works modestly and shows enough to leg to flatter but not flirt. I tried this outfit with a low sandal and it looked drab on me. I think I need a little more height than a 1 1/2 inch heel provides. I had originally worn it on a 95+ degree day in NYC on the night that Serena graduated and performed in a dance show. Jeff snapped this shot of me on that muggy day when we were on our way to the theater.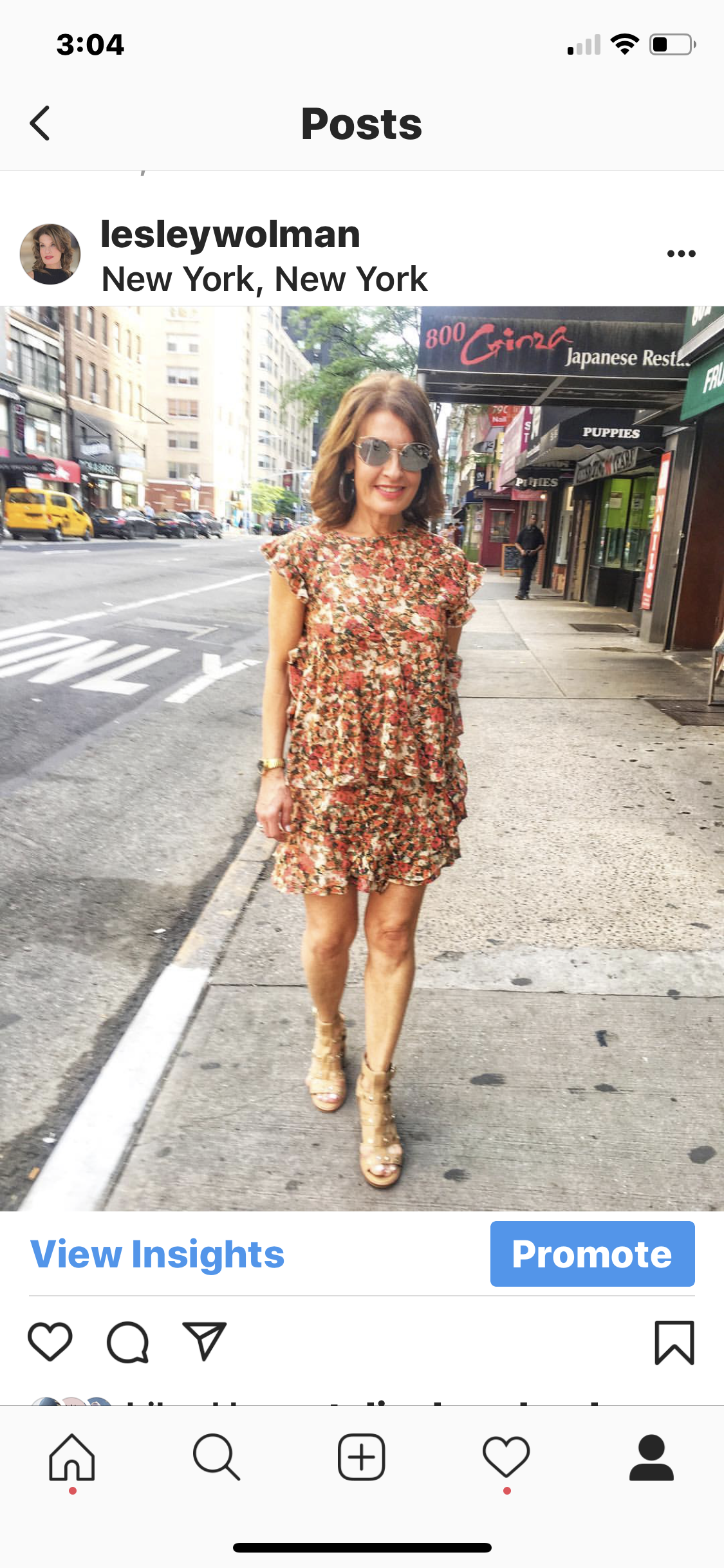 I continue to enjoy it today, changing out the sandals and adding a red handbag and lipstick for color.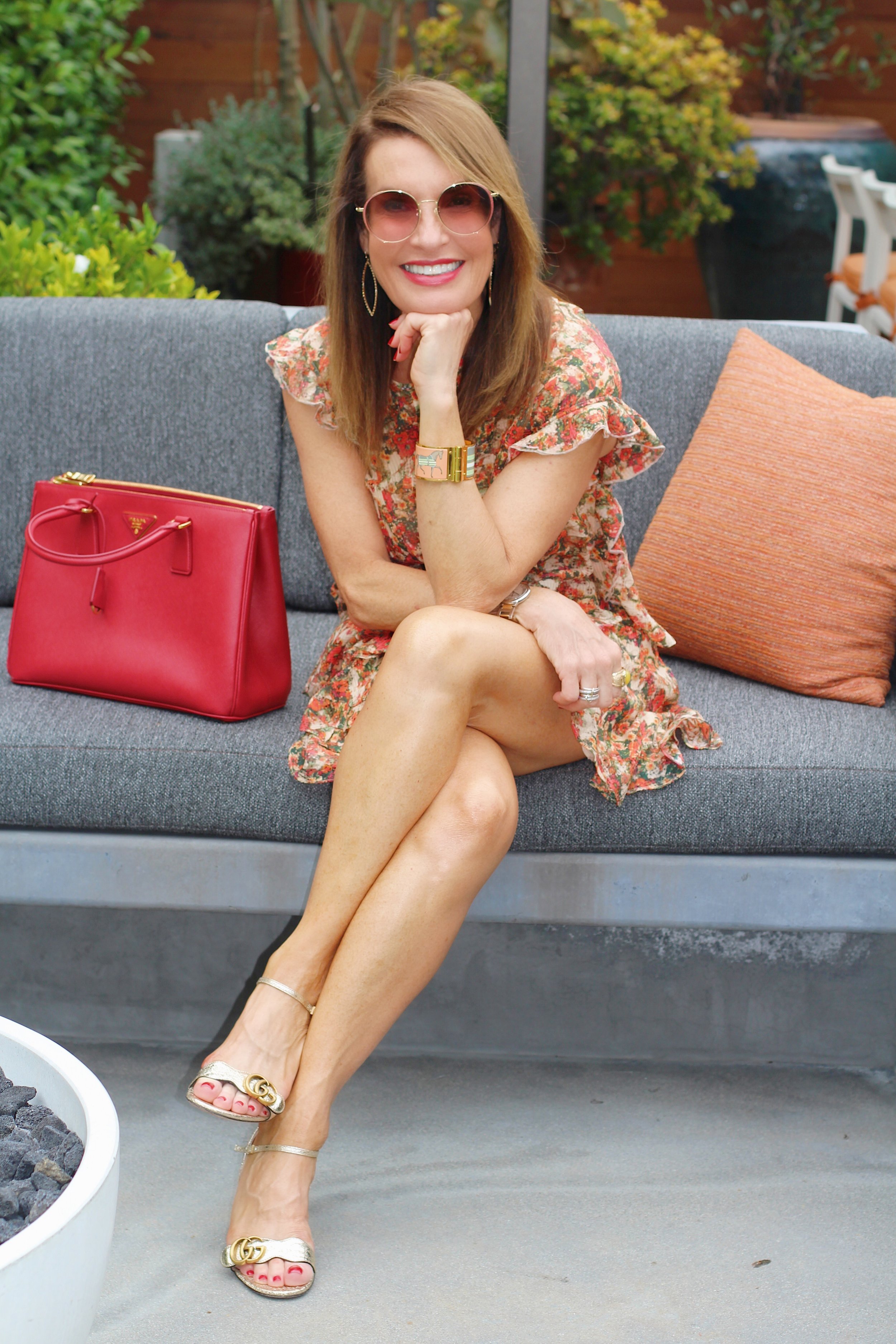 I am still basking in the afterglow of the Louis Vuitton exhibit. I just re-did my home office and purchased a couple of these incredible leather origami flowers to display on one of the shelves. As soon as the office design is complete, I will be sharing before photos with you. In the meantime, I added it to this post for a real pop of color and design!