When Jeff and I spent the night in Paris this week, we had dinner at a great bistro called "Substance." We both ordered the green gazpacho soup as an appetizer; after one spoonful, we looked up at each other and said "wow…this is delicious!" Quellel domage that I neglected to ask the chef for the recipe. Upon returning home to LA, I was determined to recreate it. I scoured the internet for recipes that I thought might be similar, and came up with this one from All Recipes that was a near match!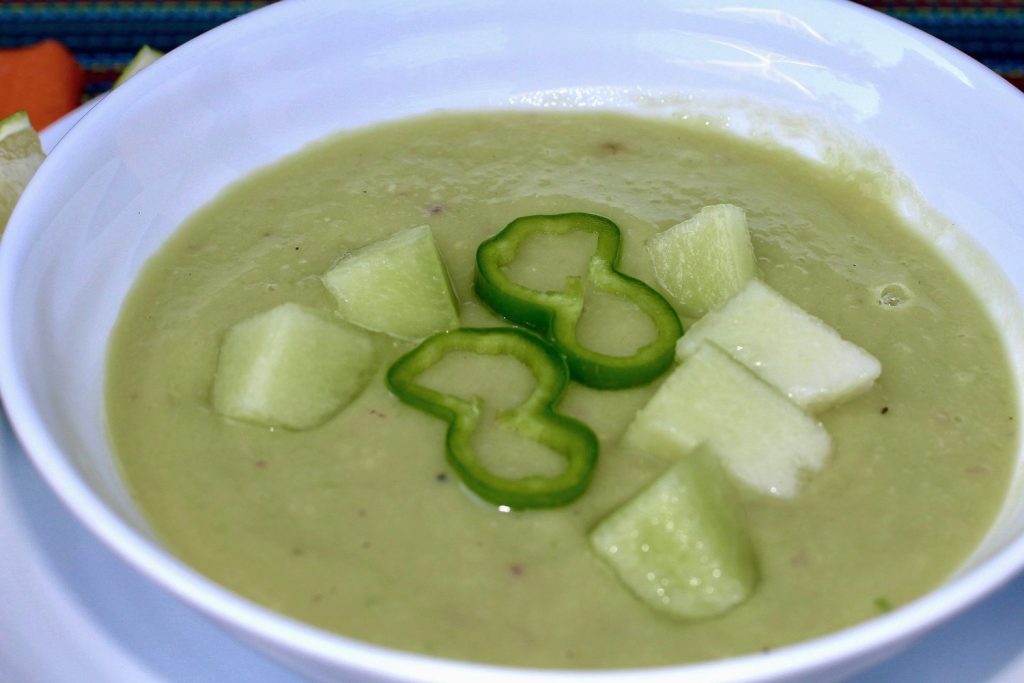 Ingredients:
2 cups diced honeydew melon1 English (seedless) cucumber, peeled and diced
1 small onion, diced
1 avocado – peeled, pitted, and chopped
1 jalapeno pepper, seeded and coarsely chopped
(adjust amount based on your desired level of spiciness)
1 clove garlic, chopped
1/4 cup white balsamic vinegar
1 tablespoon lime juice
salt and freshly ground black pepper to taste
Directions:
Blend honeydew melon, cucumber, onion, avocado, jalapeno pepper, garlic, white balsamic vinegar, lime juice, salt, and black pepper in a blender or food processor, until smooth.
Adjust seasonings if desired and chill before serving.