If you're anything like me, you are constantly on the go. These raw date bars are full of so many good things that I pop a small one into my mouth whenever I need a quick pick me up, without the guilt!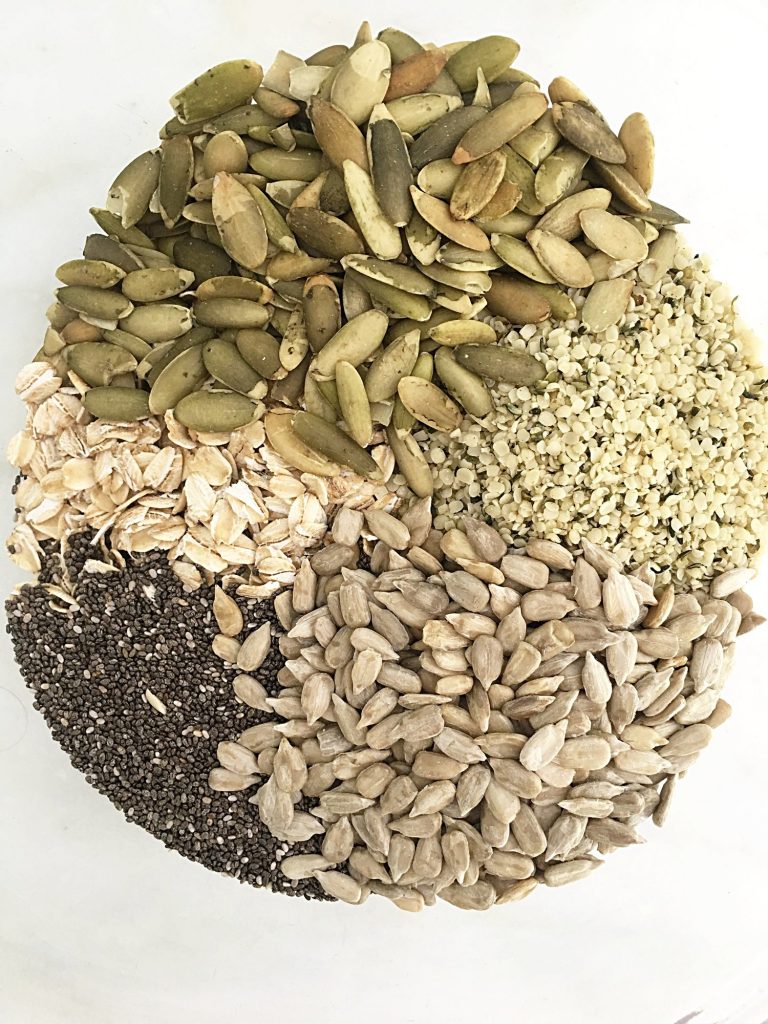 Ingredients:
1 cup of quick oats
4 tablespoon of chia seeds
1/4 cup of sunflower seeds
1/4 cup of pumpkin seeds
1/4 cup of hemp seeds
1/4 cup of coconut oil
10-12 dates, seeded and chopped
1/4 cup of walnuts (optional)
unsweetened coconut flakes for topping
Directions:
Preheat the oven to 350 degrees.
Mix the oats, chia seeds, hemp seeds, pumpkin seeds, sunflower seeds and coconut oil together in a bowl, evenly coating the granola mixture with the oil.
Spread on a baking sheet lined with parchment paper.
Bake for 15 minutes, stir and then bake for 10 minutes more or until golden brown. Let cool for five to ten minutes.
To create the bars, mix the warm granola with the chopped dates in a large bowl and stir with a large wooden spoon, cutting the mixture together until it is completely combined. Add the walnuts for extra crunch if desired. 
Line an 8 x 8 glass dish with parchment paper, and evenly press the date and granola mix into the prepared dish. Sprinkle the coconut flakes on top.
Cover the top with plastic wrap and freeze the bars for two to three hours. Slice and serve.
To store, wrap the bars in parchment paper and store in the refrigerator.