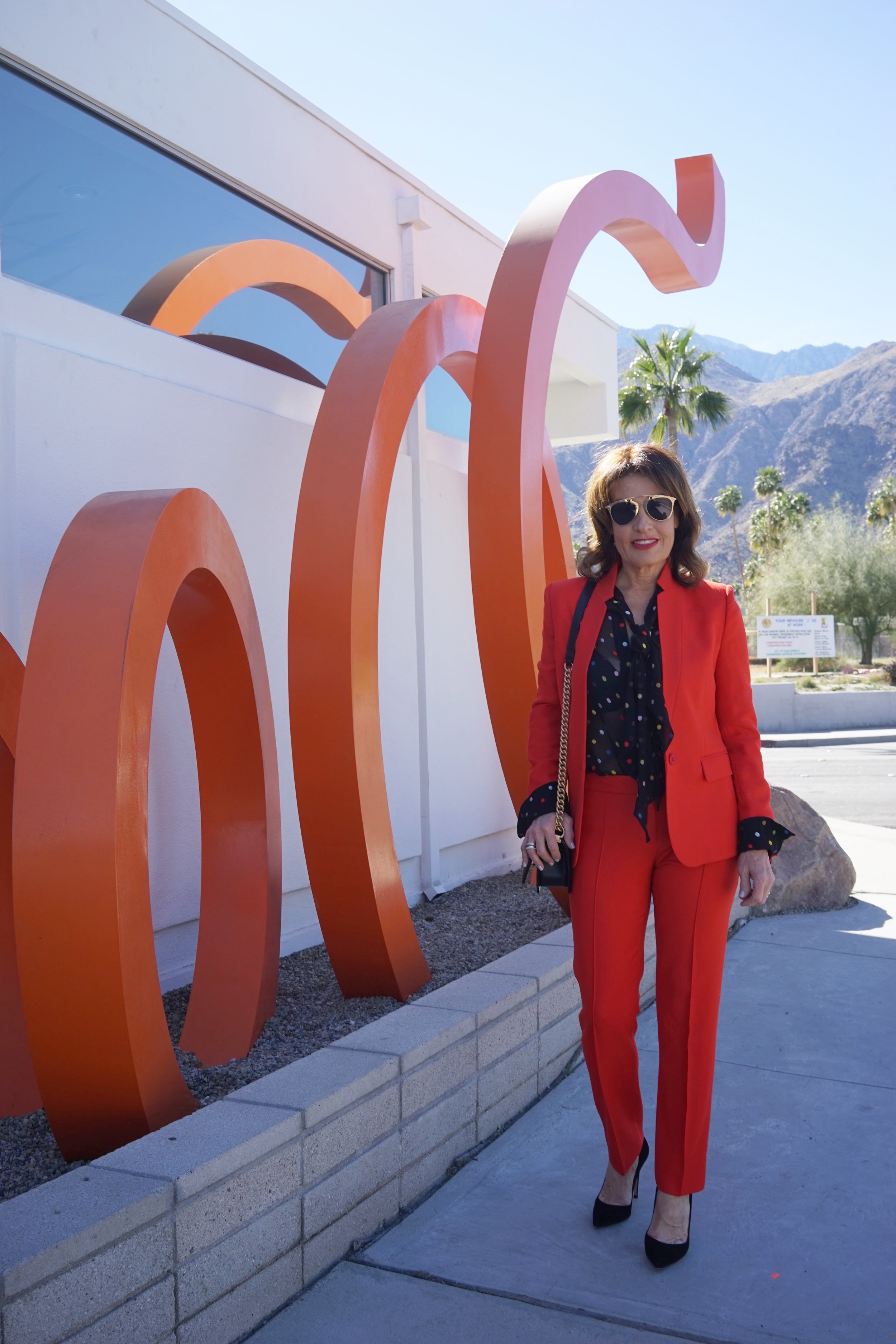 Stella McCartney Jacket and Pants, Givenchy Blouse, Natori Bra, Chanel Handbag, Gianvito Rossi Heels, Christian Dior Shades.
I don't know about you, but if I am invited to a charity luncheon, or a celebratory luncheon for that matter, I tend to pull out a dress. If I am fairly positive that the room will be air conditioned to below normal temperatures, I grab a sweater or jacket. This past Wednesday was the annual Lion of Judah luncheon for the Jewish Federation. By now you know that one of my greatest pleasures and passions in life is philanthropy, I have mentioned it in both my newsletters and posts, here and here. The luncheon is typically held in a hotel ballroom and the room tends to run cold. Each year I regret my choice of wearing a dress, no panty hose and a light sweater/jacket. To compound the attire issue, I suffer from Reynaud's syndrome, which means that the minute I feel chilled, my fingers and toes turn white and feel numb. The only immediate remedy is to run my hands under warm to hot water until the blood recirculates and I feel warm; that seems to reverse the symptoms. Needless to say, this autoimmune disorder has become annoying and has also directed many of my fashion choices. Hence this year, I decided that instead of wearing a dress, I would wear a pantsuit. In addition, instead of wearing a black pantsuit, I would make it a festive one in my favorite color, red. I texted my friend, "you will have no problem spotting me amongst the 350 attendees!" Indeed, she did not have trouble spotting me, and when I took the stage to sing I felt warm and  perfectly dressed. The moral of this fashion story, is:
step out of your comfort zone in order to feel more comfortable!
*These photos were taken in Palm Springs by my sister, Janet Corne.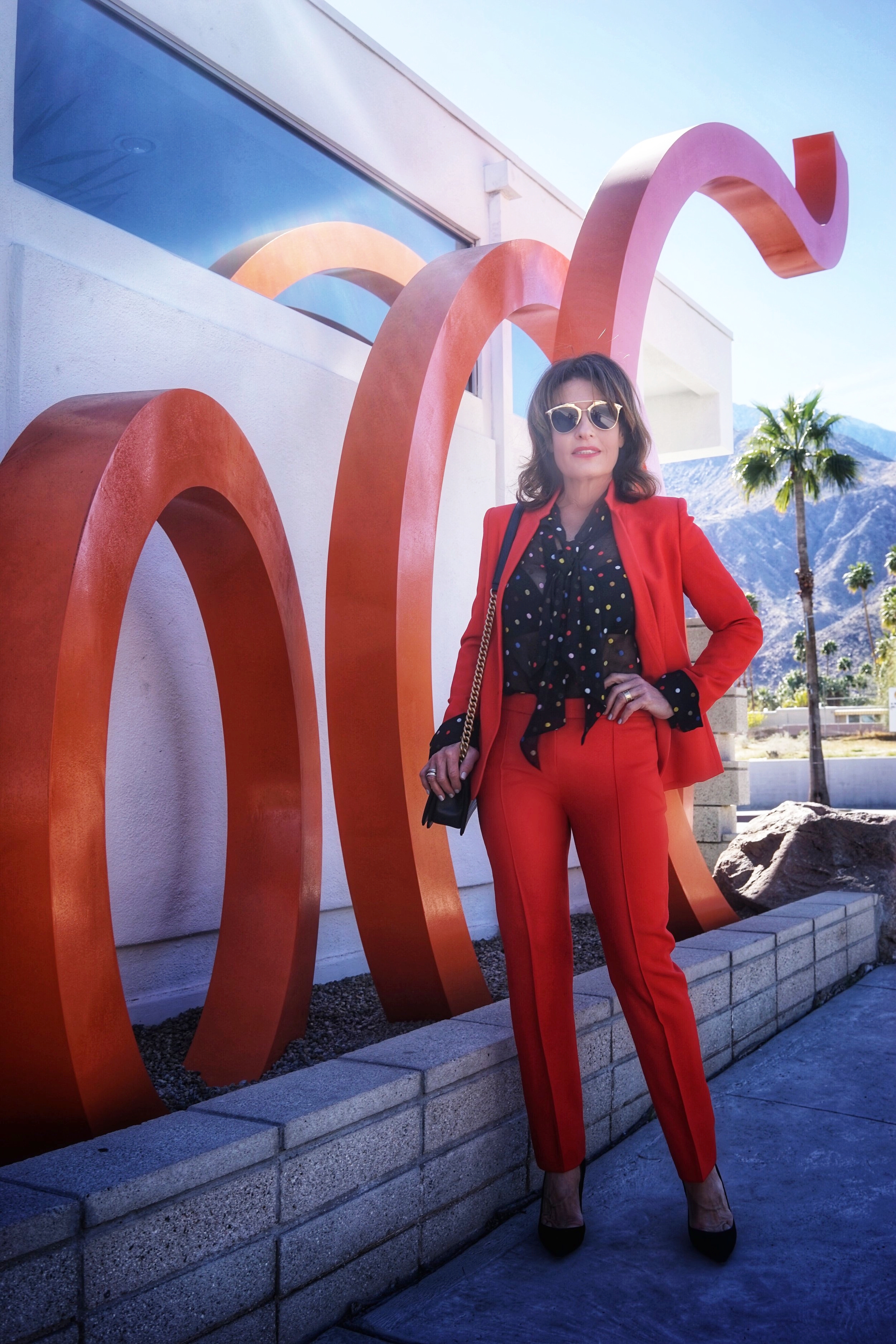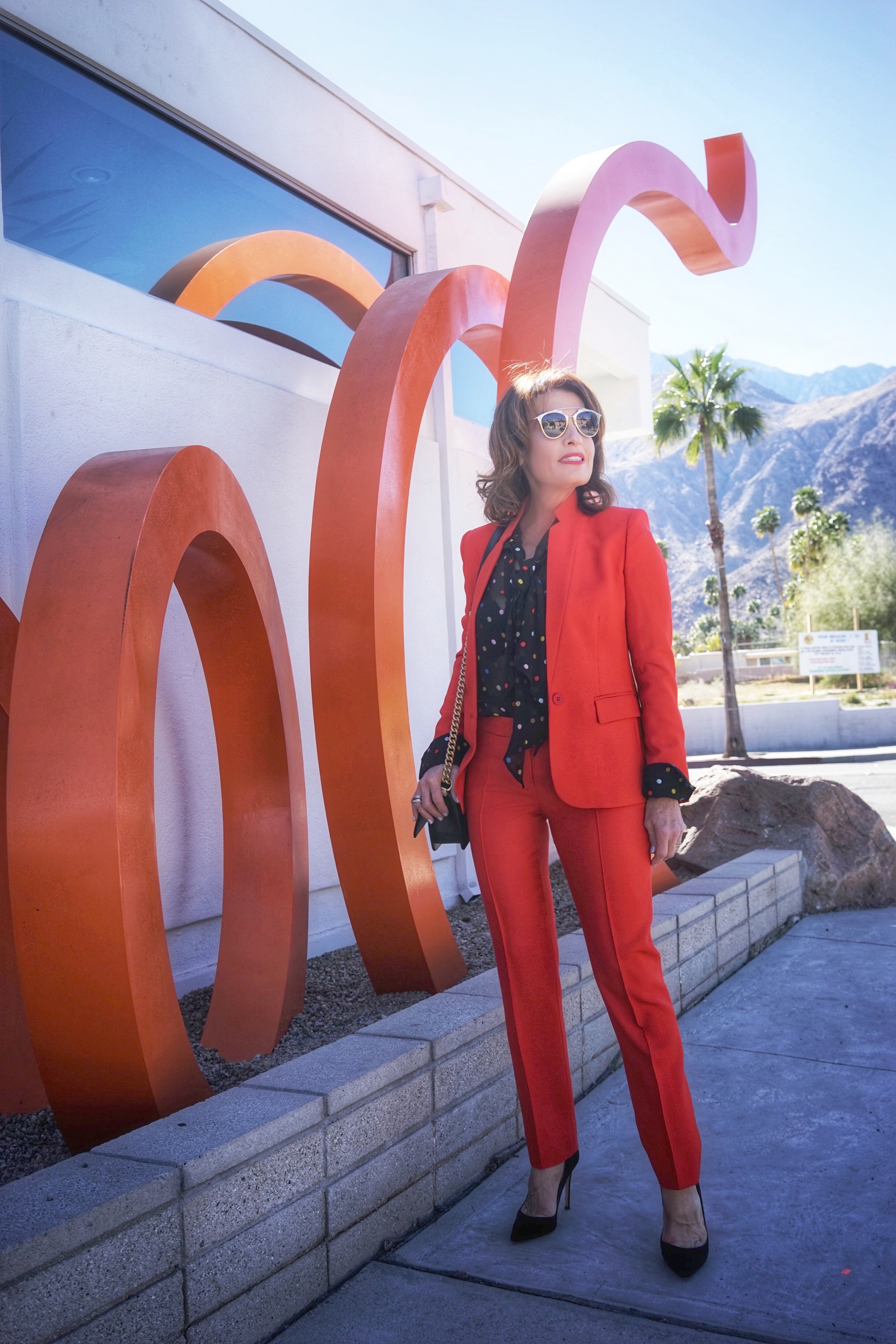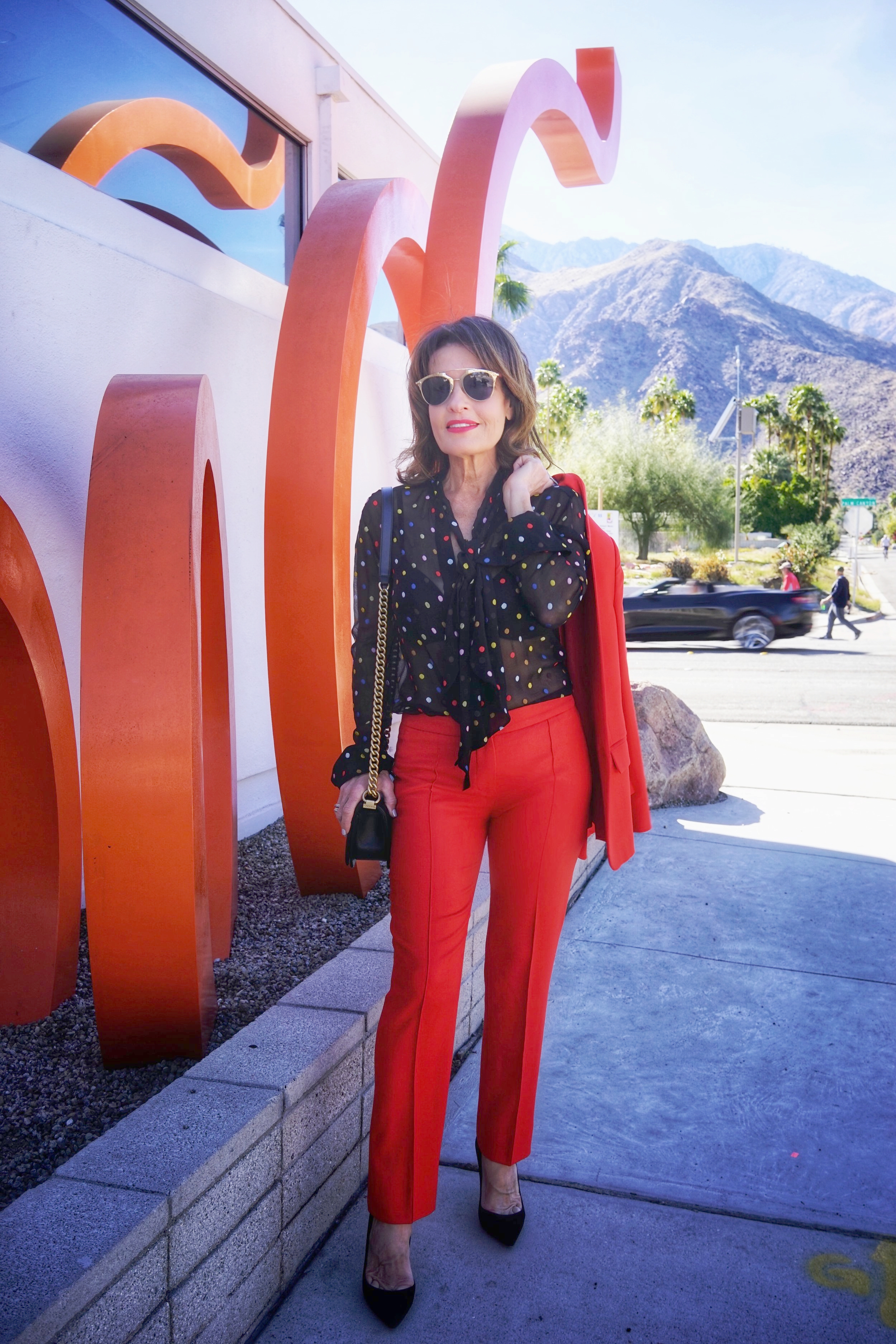 I did not remove my jacket at the luncheon, but I want you to see how beautiful this or any sheer blouse can look under a suit.