Here is the easiest and tastiest fish taco recipe. If it's Tuesday, it's Taco Tuesday!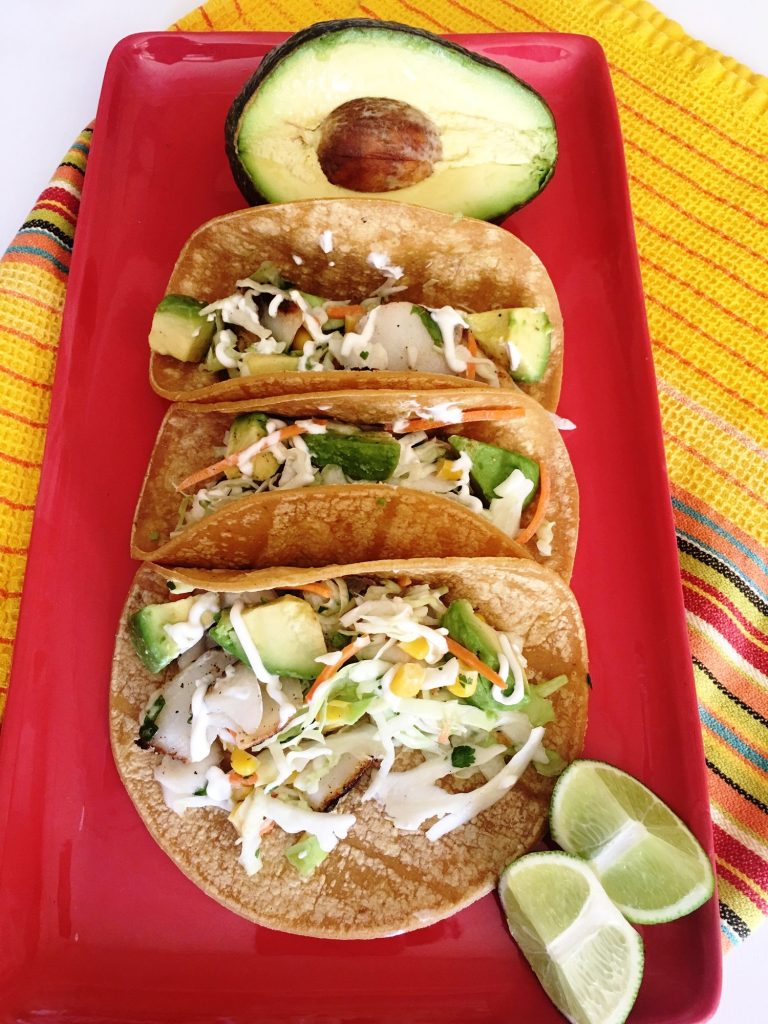 Ingredients:
3 tbsp. extra-virgin olive oil
Juice of 1 lime
2 tsp. chili powder
1/2 tsp. ground cumin
1/2 tsp. cayenne pepper
1 1/2 lb. cod (or other flaky white fish)
1/2 tbsp. vegetable oil
kosher salt
Freshly ground black pepper
8 corn tortillas
1 avocado, cubed
Lime wedges, for serving
Sour cream, for serving
For the corn slaw:
1/4 c. mayonnaise
2 tbsp. lime juice
2 tbsp. chopped fresh cilantro
1 tbsp. honey
2 c. shredded purple cabbage
1 c. corn kernels
1 jalapeño, minced
Directions:
In a medium shallow bowl, whisk together olive oil, lime juice, chili powder, cumin, and cayenne.
Add the cod, tossing the filets in the mixture to evenly coat. Let marinate for 15 minutes.
Meanwhile, make the slaw: In a large bowl, whisk together mayonnaise, lime juice, cilantro, and honey. Stir in cabbage, corn and jalapeño. Season with salt and pepper.
In a large nonstick pan over medium-high heat, heat vegetable oil. Remove the cod from the marinade and season both sides of each filet with salt and pepper. Place the fish on the pan, flesh side down. Cook until the fish is opaque and cooked through, 3 to 5 minutes per side. Let rest for about 5 minutes before flaking the fish with a fork.
Assemble tacos: Serve fish over grilled tortillas with corn slaw and avocado. Squeeze lime juice on top and garnish with sour cream.