It resembles pea soup but tastes nothing like it. This delicious soup is filled with vitamins, minerals and iron. You can make it with low sodium vegetable or chicken broth and keep it guilt- free!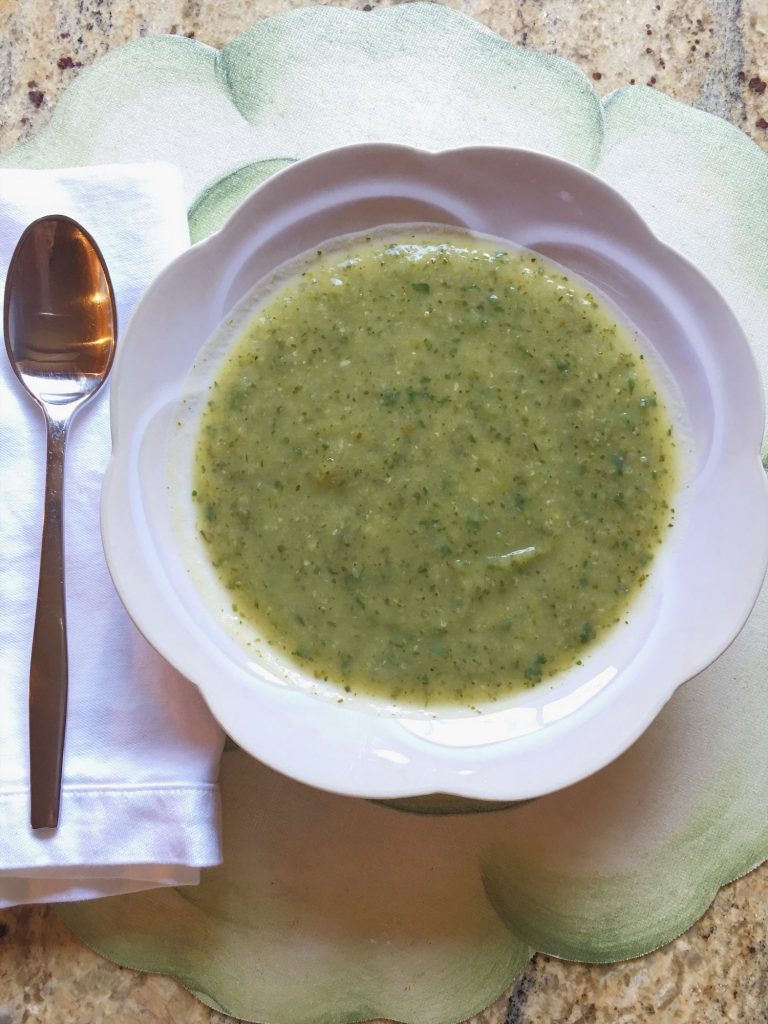 Ingredients:
1 tablespoon olive oil
1 medium onion, chopped
3 pounds zucchini sliced into 1/4 inch rounds
3 cups low sodium chicken or vegetable broth
1 small russet potato cut into large chunks
4 cups fresh spinach, stems removed
salt and pepper to taste
Directions:
In a large saucepan or soup pot, sauté the onions on medium high heat in the olive oil until soft and translucent.
Add the zucchini and sauté until softened. Add the potato and toss with the onion and zucchini, then add the broth, reduce heat to low and cook for 15-20 minutes until all of the vegetables are soft. Stir in the spinach leaves, until they are wilted — 5 minutes. Continue to cook for another 10 minutes.
Purée the soup with either a hand blender or in the Cuisinart. Return the soup to the pot and add desired amount of salt and pepper. Serve immediately.