This moist loaf is perfect for fall. It is robust in both flavor and nutritional content. It can also be made gluten-free by substituting all-purpose flour for gluten-free.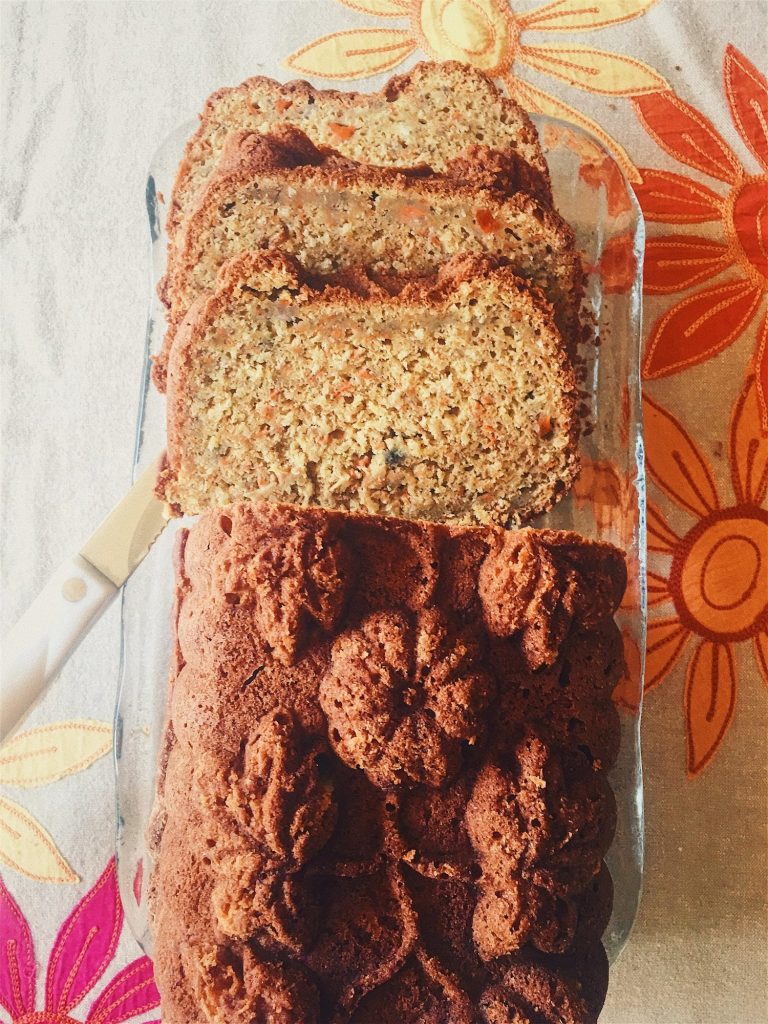 Ingredients:
1/2 cup of unsalted butter, melted, plus more for the pan
2 cups of all-purpose or gluten-free flour, plus more for dusting
1/2 teaspoon of baking powder
1/2 teaspoon of baking soda
3/4 teaspoon of kosher salt
2/3 cup of light brown sugar
2 large eggs
1 teaspoon of pure vanilla extract
1 cup of mashed ripe bananas (about 3 medium)
2/3 cup of sour cream
1 cup of packed shredded carrots (about 2 large)
1 cup of finely shredded unsweetened coconut
Directions:
Heat oven to 375 degrees.
Coat an 8 1/2 X 4 1/2-inch loaf pan with butter and dust with the flour; tap out excess.
Whisk together the flour, baking powder, baking soda, and salt in a large bowl; set aside.
In a separate bowl, whisk together the butter and sugar until no lumps remain.
Whisk in the eggs, vanilla, banana, and sour cream. Stir in the carrot and coconut.
Stir the wet ingredients into the dry ingredients until just combined.
Transfer the batter to the prepared pan and bake until a toothpick inserted in the center of the loaf comes out clean (about 65 to 70 minutes).
Cool the bread in the pan for 30 minutes.
Turn out the loaf on a wire rack to cool further.
Serve warm or at room temperature—or cool completely, wrap, and freeze for up to 2 weeks.