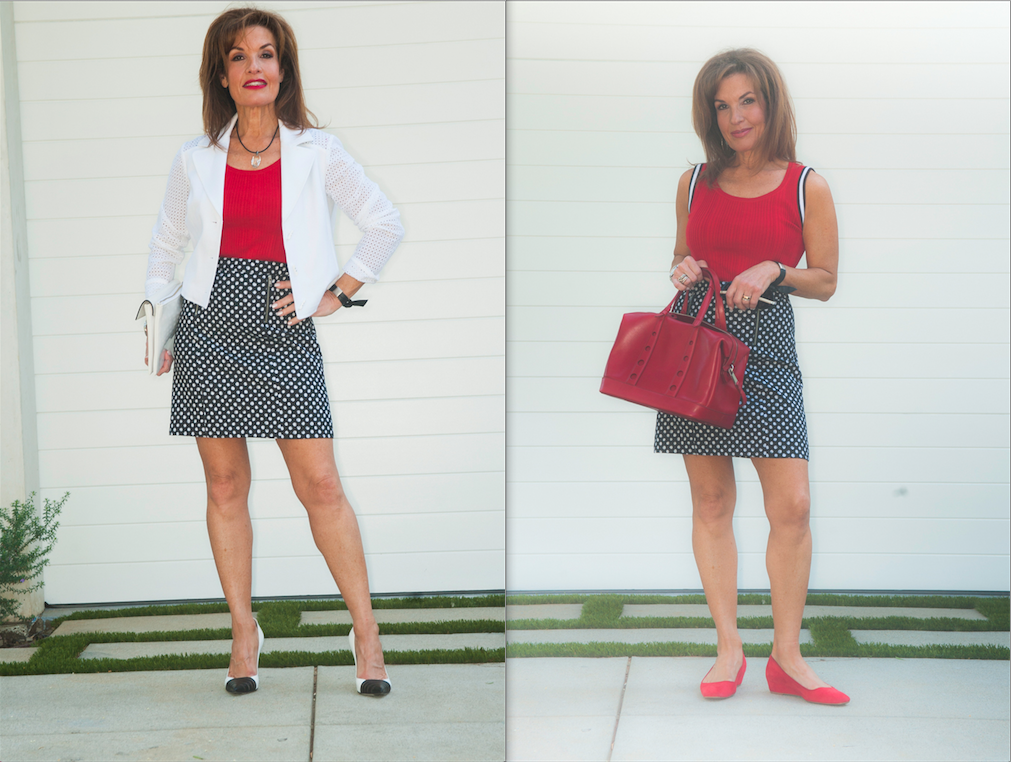 I am a sucker for polka dots… always have been, and I expect that I always will be. I put this little ensemble together because it is bright, cheerful, and easy to wear. All of the clothes are by none other than Worth New York. What can I say? Their clothes and designs speak for themselves; stylish, flattering, and well made. I paired this adorable polka dot skirt, which I shortened into a mini with this oh-so-easy-to-wear sleeveless knit top. My red suede flats seem to give it the perfect ease for a daytime run-around look, and my tried and true red handbag by Myriam Schaefer seemed to complete the look with a chic and edgy bend.

Top and Skirt Worth New York, Prada Flats, Sarah Pacini Bracelet, Myriam Schaefer Handbag, Chanel Shades.
Adding heels, switching out the bag for a clutch, a swipe of red lipstick, and this cotton jacket (from their Spring 2014 collection), transitions the outfit from day to night. Wearer beware… adding heels to a mini skirt shortens it considerably—so either commit or quit!

As you can see, I am committing to Worth… we are enjoying a major love affair!!