I don't now how to explain it but these body suits by Pumiey, are my newest addiction. Now let's get one thing straight…I never liked body suits on their first go round back when I was in my 20s in the 1980's, and I was skeptical to try them now that I am in my 60s. But I am happy to report that they are definitely worth a try. Made of the softest material, (insert a "like butta" here), these suits hold you up and in. I am not wearing a bra in any of these photos, (just nipple covers), and somehow magic happens. Because of their cutout designs, a bra strap would break up the line. Since I find strapless bras so uncomfortable, I decided to liberate my boobs and the results speak for themselves.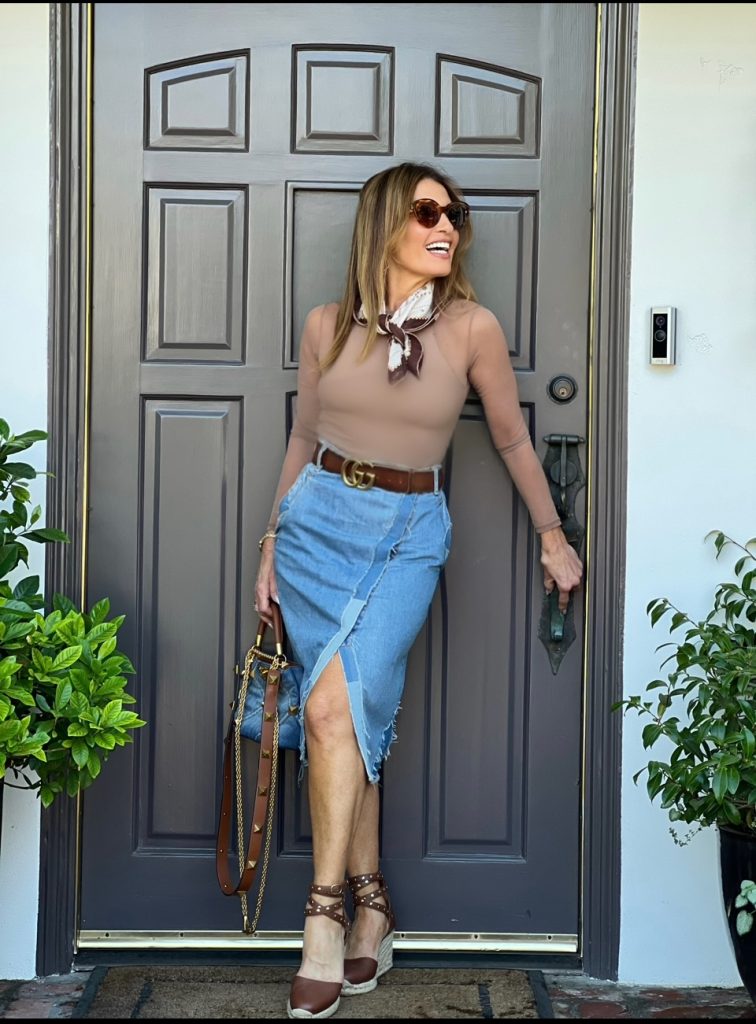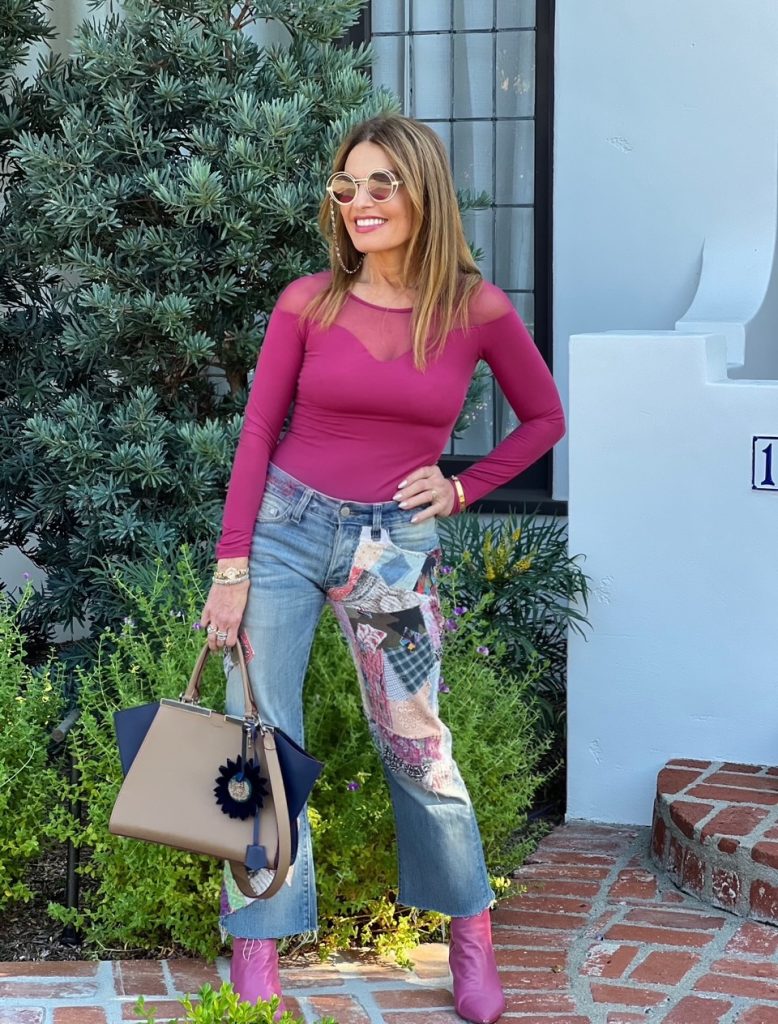 I love a good pink moment and this bodysuit checked off all the boxes. I love these repurposed jeans by Israeli designer Has Been Studio. I aways get asked about them!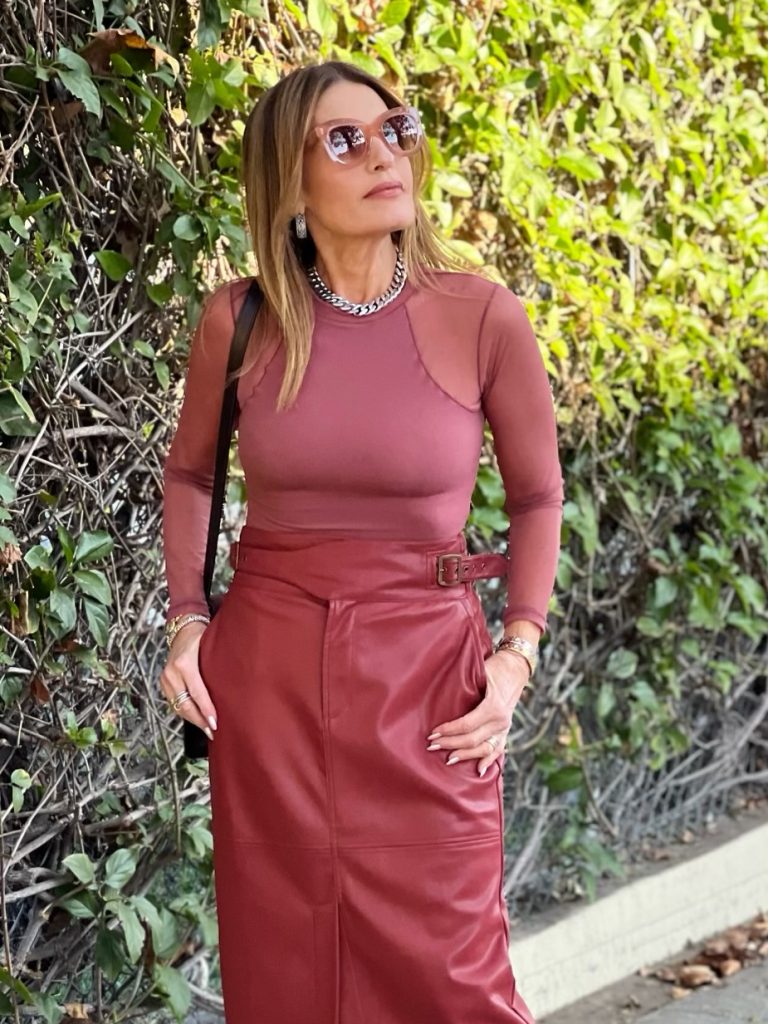 This skirt is also available in taupe, but I chose the red for its unique shade and boldess. It's aso suer easy to style, but what blew me away was the exact shade match of the bodysuit and the skirt! Benaar LA has some wonderful designer type clothing at a fraction of the cost!