I first discovered Caroline De Marchi handbags 15 years ago at the Savannah Santa Monica boutique here in Los Angeles. The bag, which I still own, was so unique and functional, that it was literally love at first sight…and remains so today. After posting a "Get Ready With Me" story for Instagram this past June, in which I styled this handbag, the company reached out to me and a partnership was formed. It's easy to praise a brand for which I have so much respect, whose creations stand the test of time, are beautifully crafted and remain classics in my closet. That is what you will find in each of Caroline De Marchi's handbags.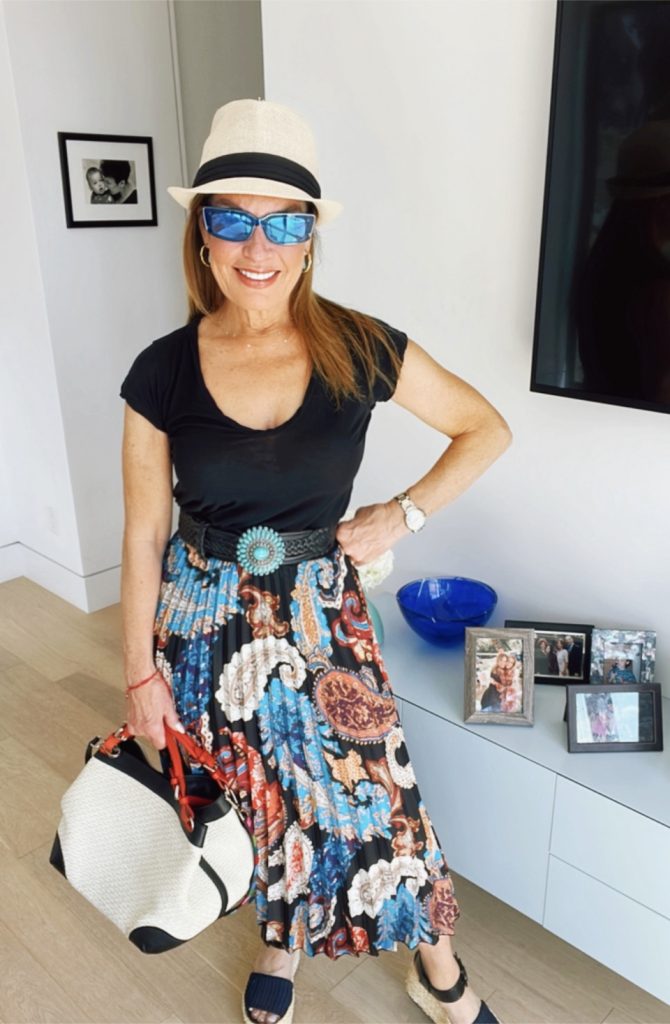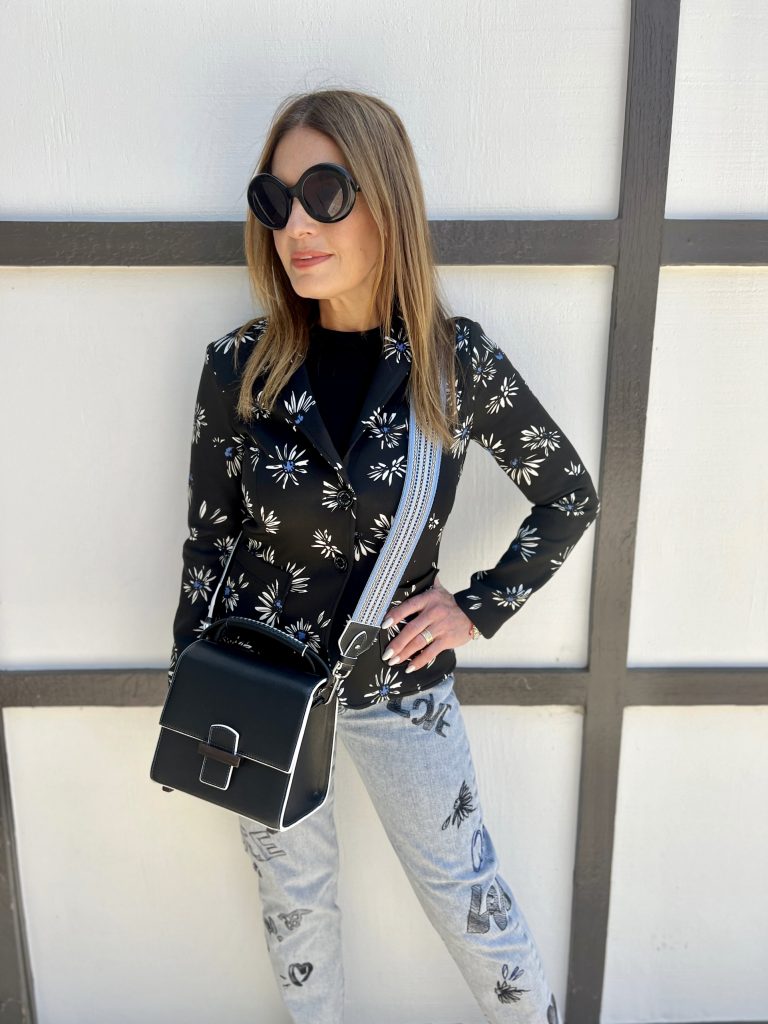 I cannot be more in love with this bag, called the Becca Bag. It's classic shape and color combo of black with white piping speak for themselves. Yet the addition of the guitar strap in its shades of blue are truly the pièce de resistance for me. This bag has been on repeat, having worn it casually during the day and more dressed up for events and dinners. It is also incredibly roomy inside, fitting keys, shades, lipstick and of course, my phone…whatelse does one need?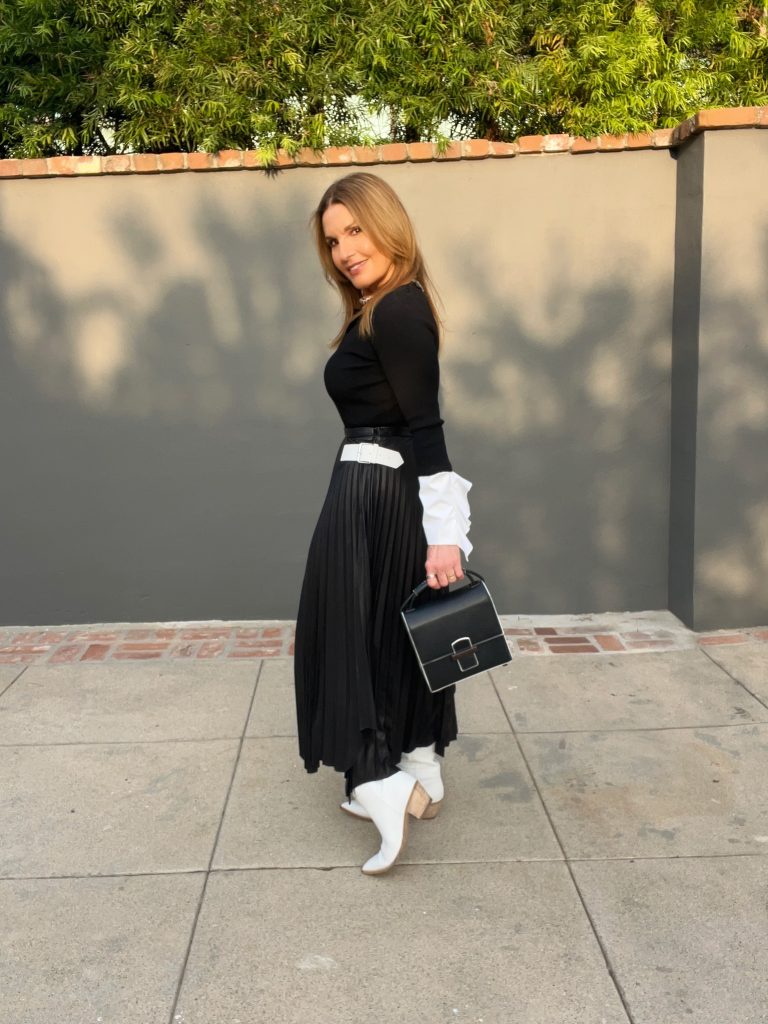 Caroline's foray into the world of accessories was borne out of her travels, and wa solidified after a trip to Bali. She claims that "bags were the purest -and most direct- expression of a woman's taste, psyche and personality." I couldn't agree more. I once had a stylish friend tell me that I should consider a handbag as I would a man's tie. After that, I never regarded a handbag in quite the same way, spawning a collection of treasured accessories.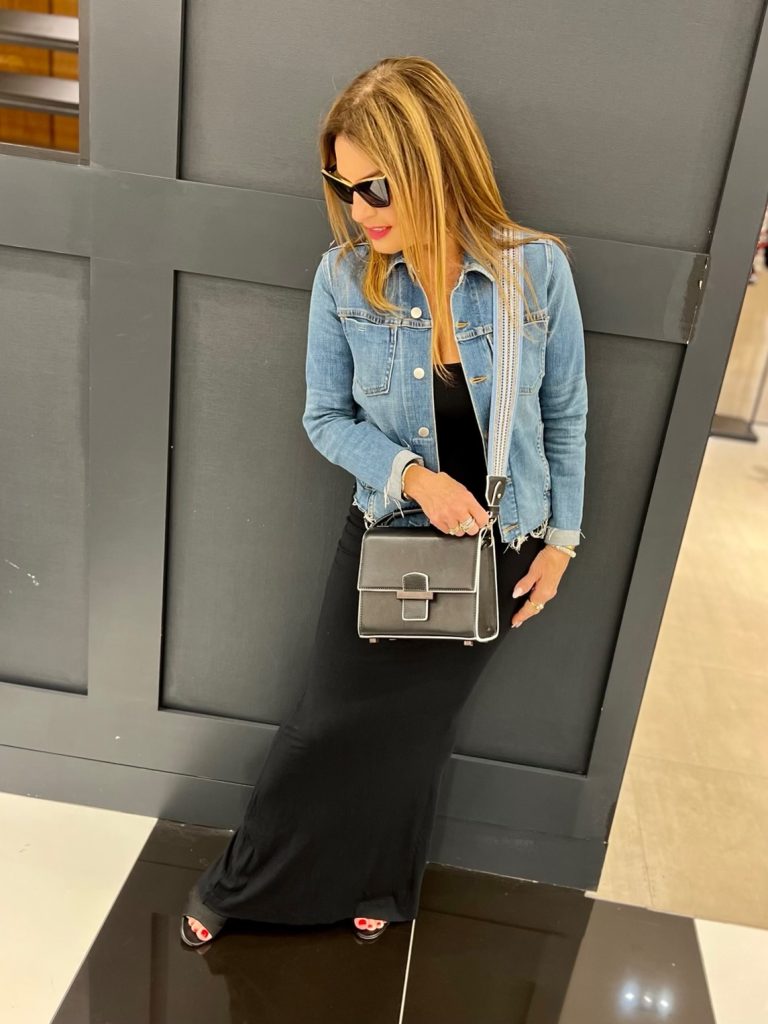 Whether worn with or without the strap, this bag is a classic. It is both functionl, hip and timeless, all at once.
What I love about the design of this bag, besides the beautiful piping, is the fact the the straps clip onto leather loops, not metal ones…brilliant!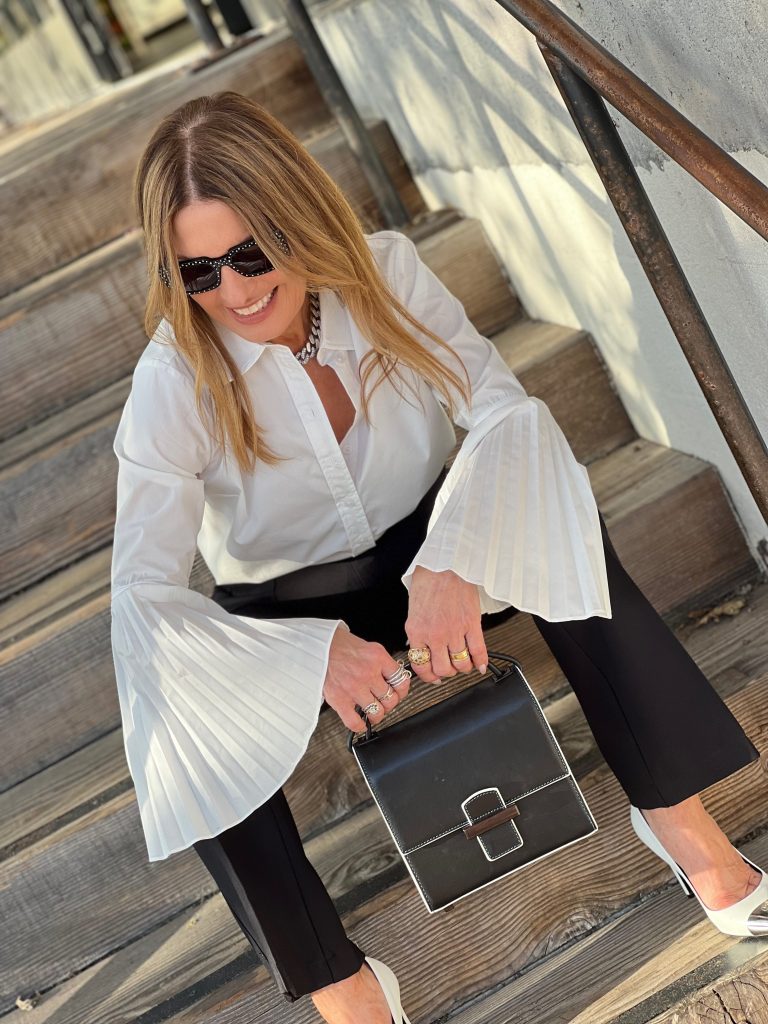 I encourage you to peruse the entire collection of Caroline De Marchi Handbags on her website HERE. The collection is wonderfulk! The bag is shipped to your doorstep directly from Paris. It is beautifully packaged, and will be a welcome addition to your handbag collection without screaming 'LABEL." That's what I love most about my Caroone De Marchi bags. Each time I wear it, people ask me about it, and where can they find it. Now YOU know!
Check out the video I did for Instagram HERE