If the name Ganni doesn't ring a bell by now….. then you have not been on my Instagram or bog in a while. I am obsessed with the brand and this season, they have knocked it outta the park! Created by the Danish design team and real life couple, Nicolage and Ditte Reffstrup, Ganni's popularity stems from its functionality as well as its unique blend of feminine and masculine details.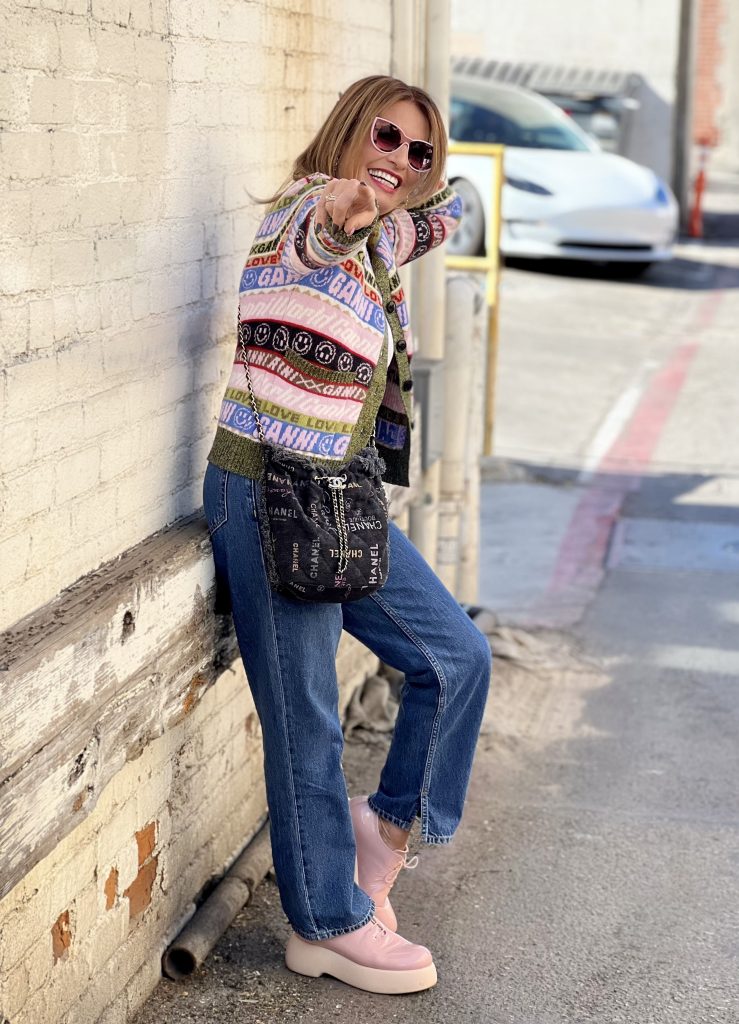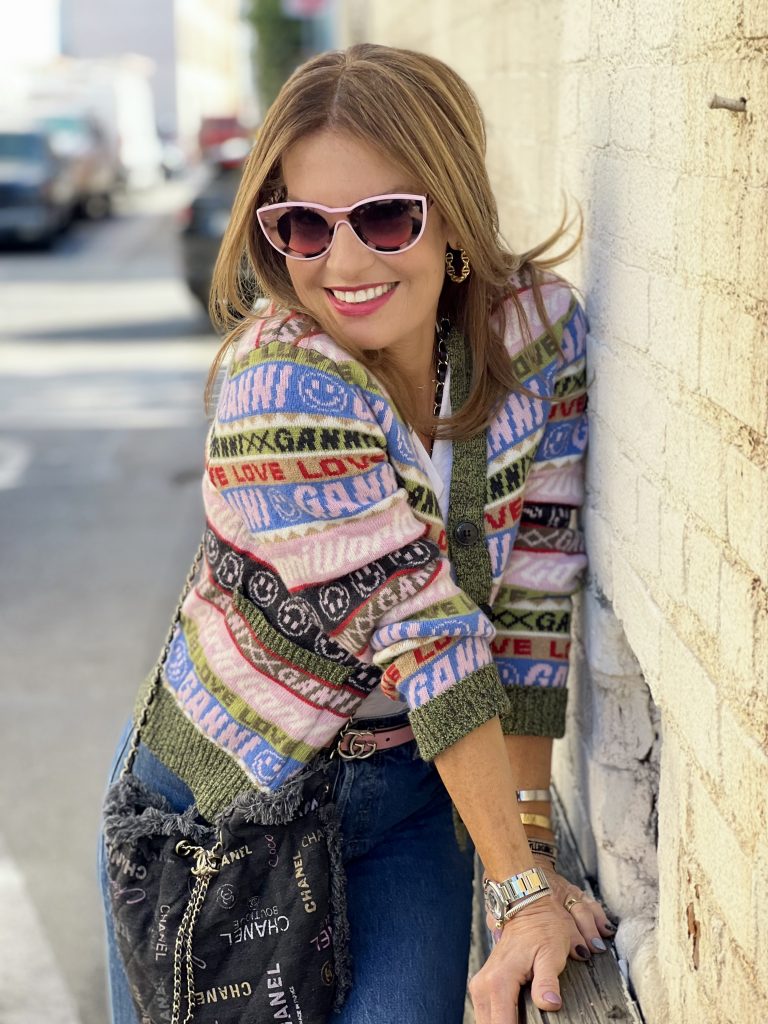 As an added bonus, Ganni uses recycled cotton, wool, polyester, rubber and leather, as well as sustainable viscose fibers. Ganni is engaged in upcycling garments and offers a take-back program and rental platform to extend the life of its garments.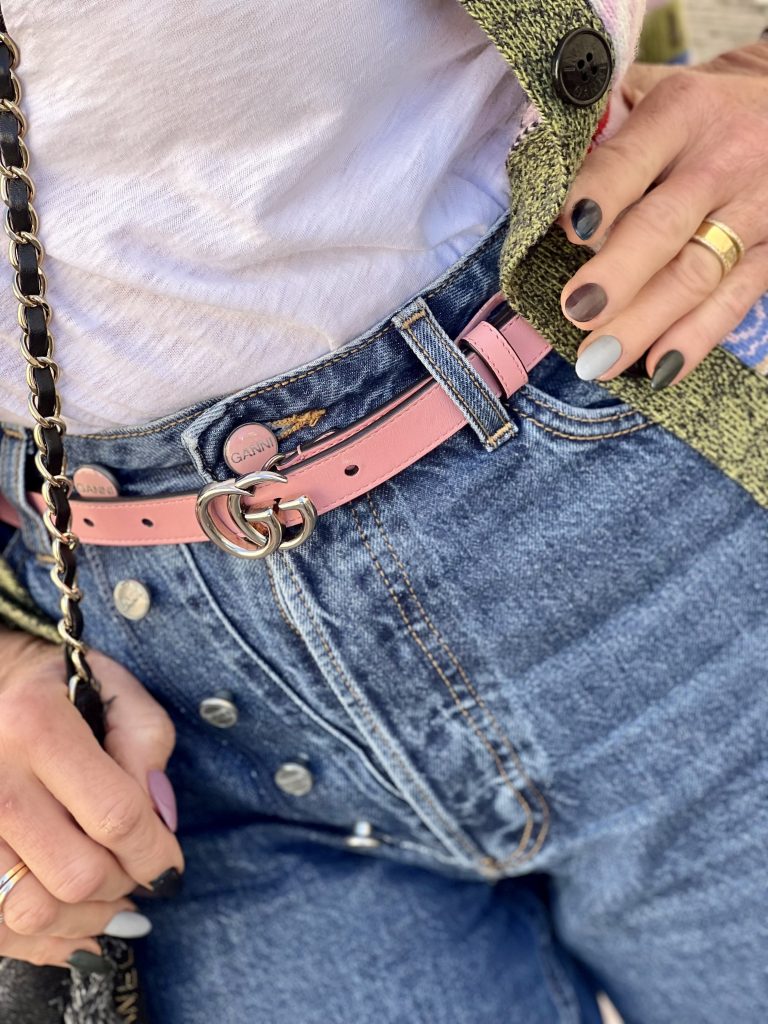 It's the playfulness of Ganni's designs that truly sets it apart for me. Look at the button details on these jeans…genius! I added the pink belt and shoes to pick up on the details of the buttons.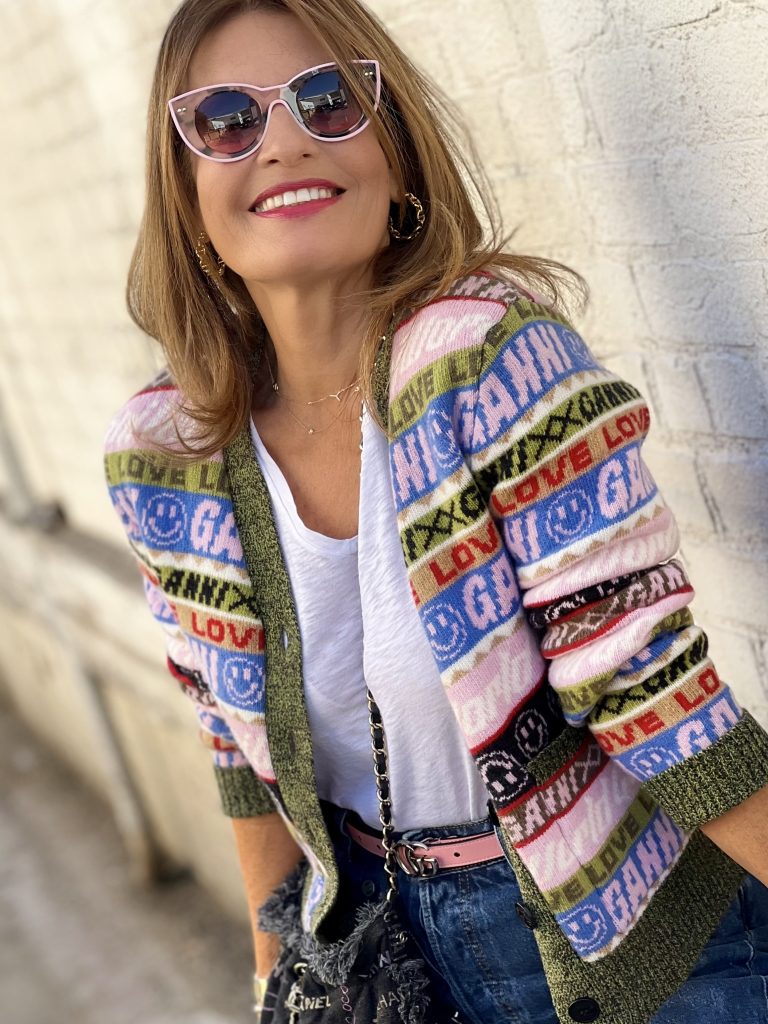 Lucky for me, a friend let me borrow her fabulous Chanel bucket bag, that she got this summer in Roma!
I have tried to locate it, but it is sold out everywhere. It's no wonder, because it is so good!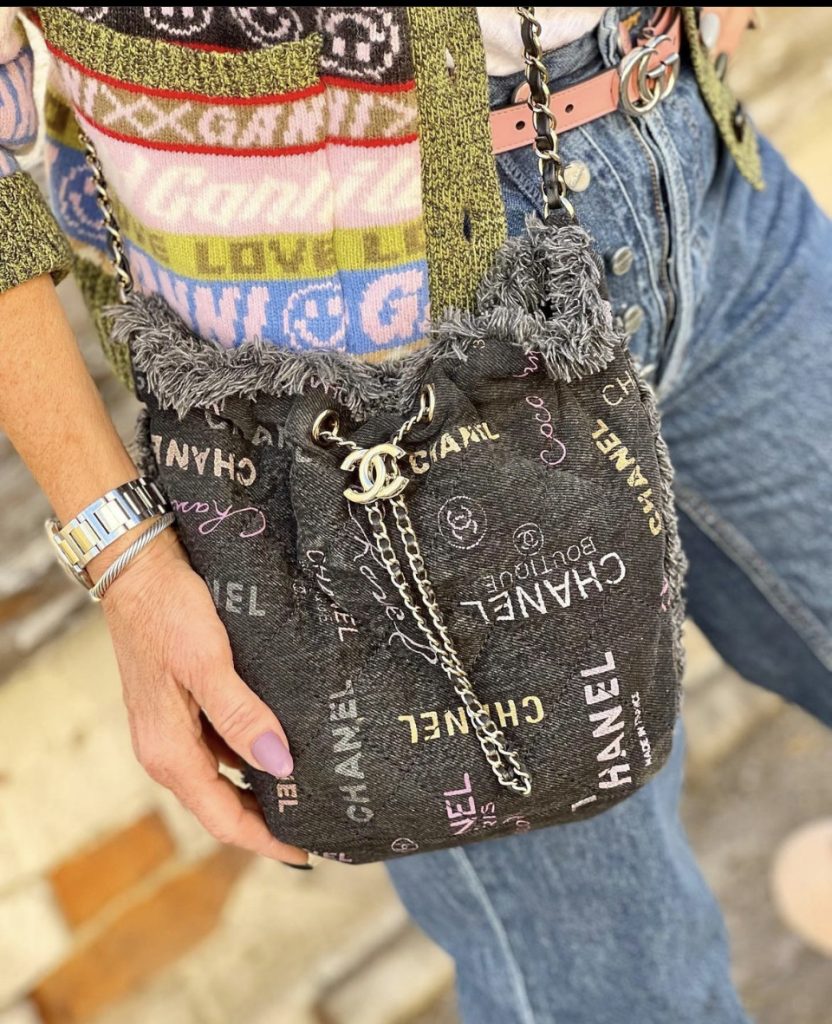 Shop The Post