I love fashion; I love it as a form of art. Fashion designers express where we are as a society; the clothes we choose on a day-to-day basis express how we are feeling. Obviously, weather and other external factors play an important part, but generally, we are directed by how we feel in the moment. And that direction is reciprocal. How we feel in our clothes dictates what we choose, and vice versa.
When I chose this cardigan to pair with these leopard print jeans, I was feeling very upbeat. I wanted everything about the color to pop against the subdued tones of the leopard print.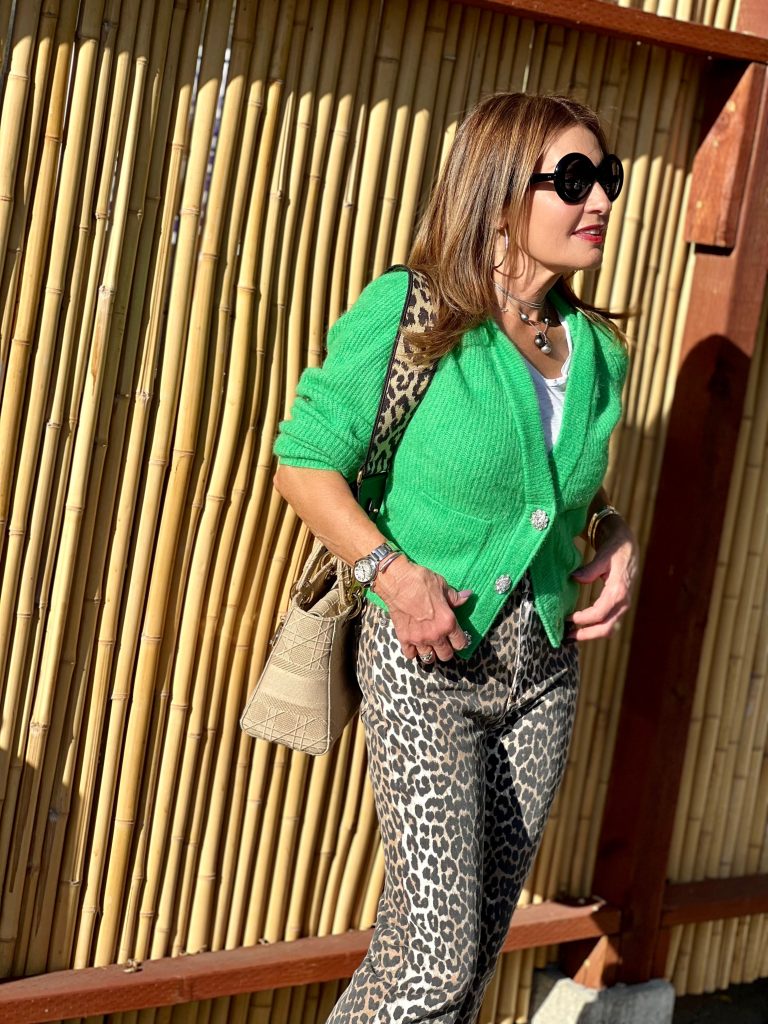 You will notice that I did not shy away from adding a leopard print strap as an accessory; even though the prints are not identical, they mirror each other.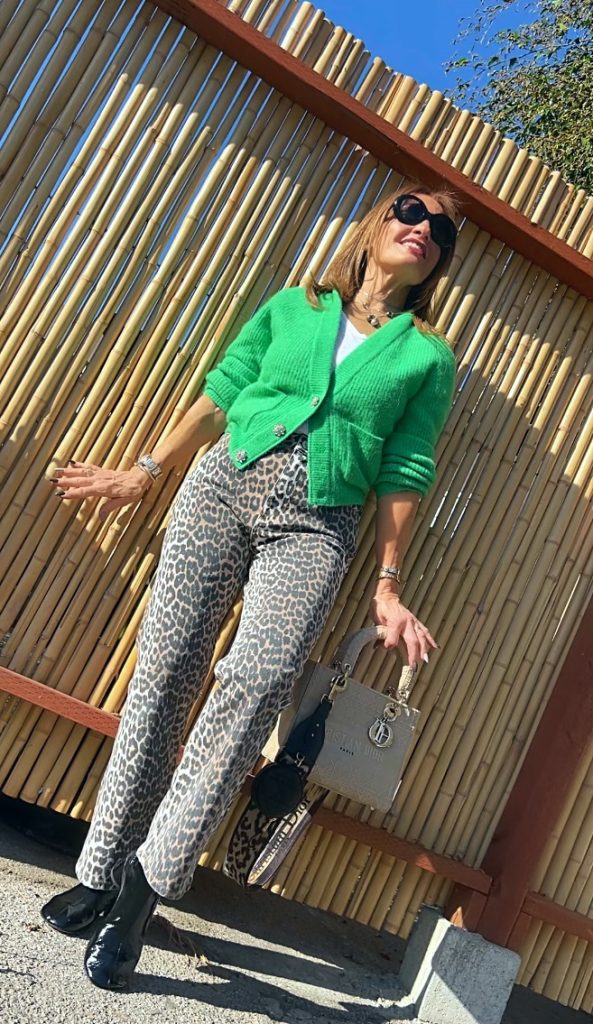 I cannot say enough good things about these booties by Proenza Schouler. The round toe adds so much comfort. The low(ish) block heel made these exceptional travel companions last weekend in Boston.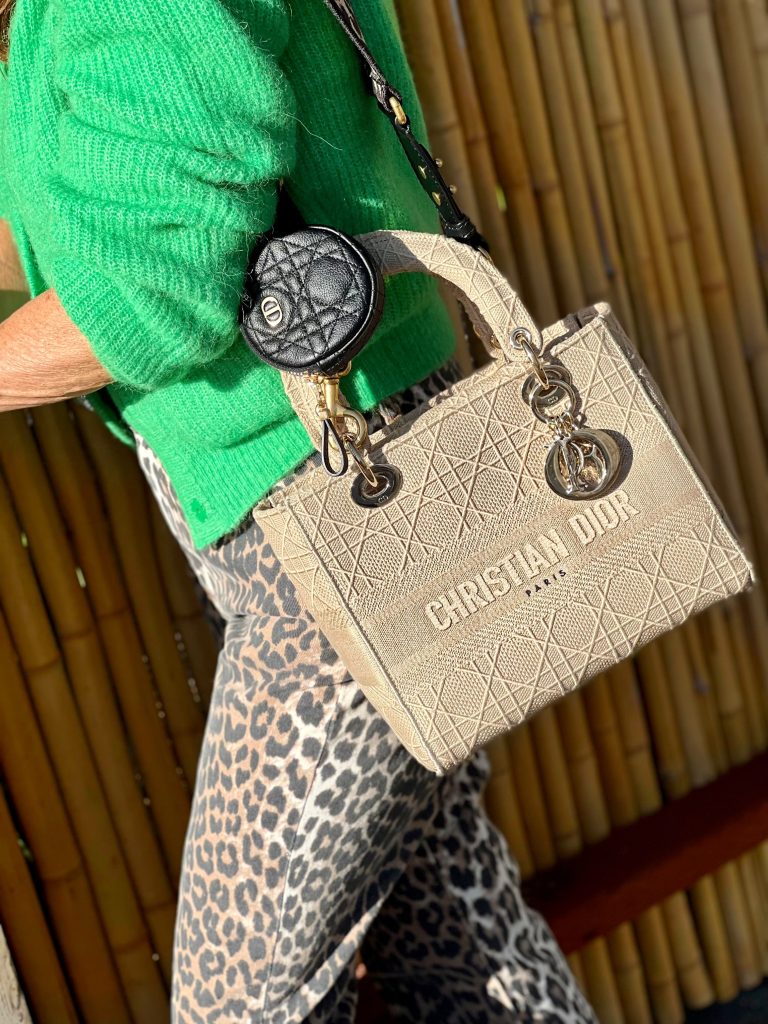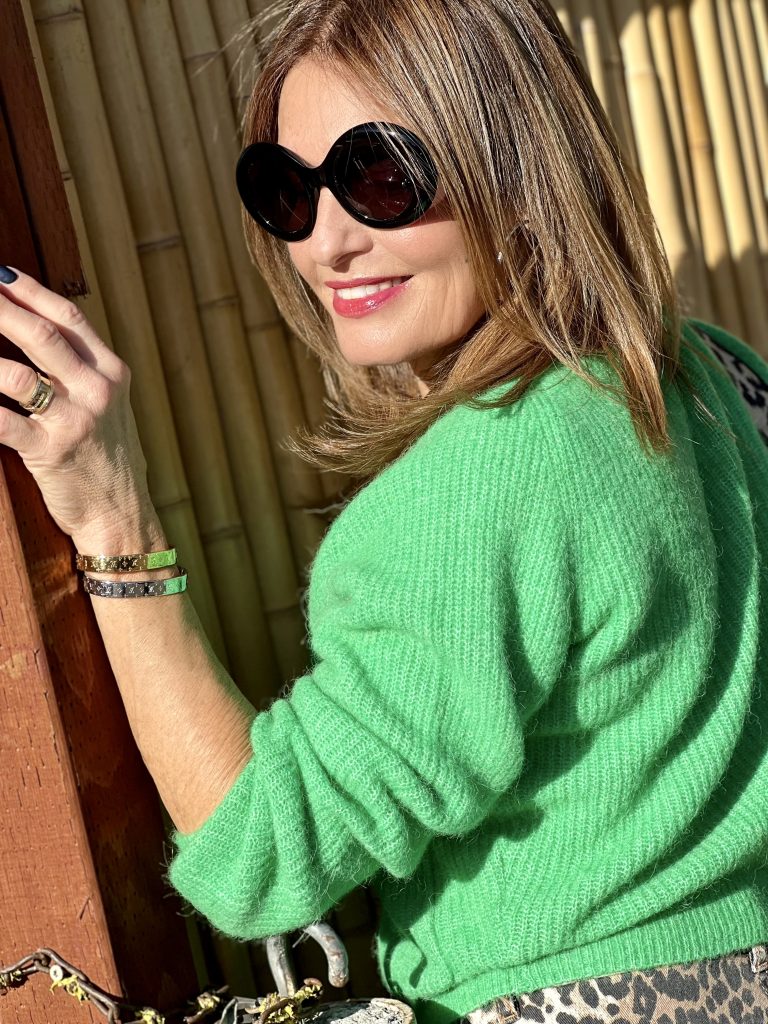 I try not to shy away from color. It pops all neutral outfits and just makes me happy!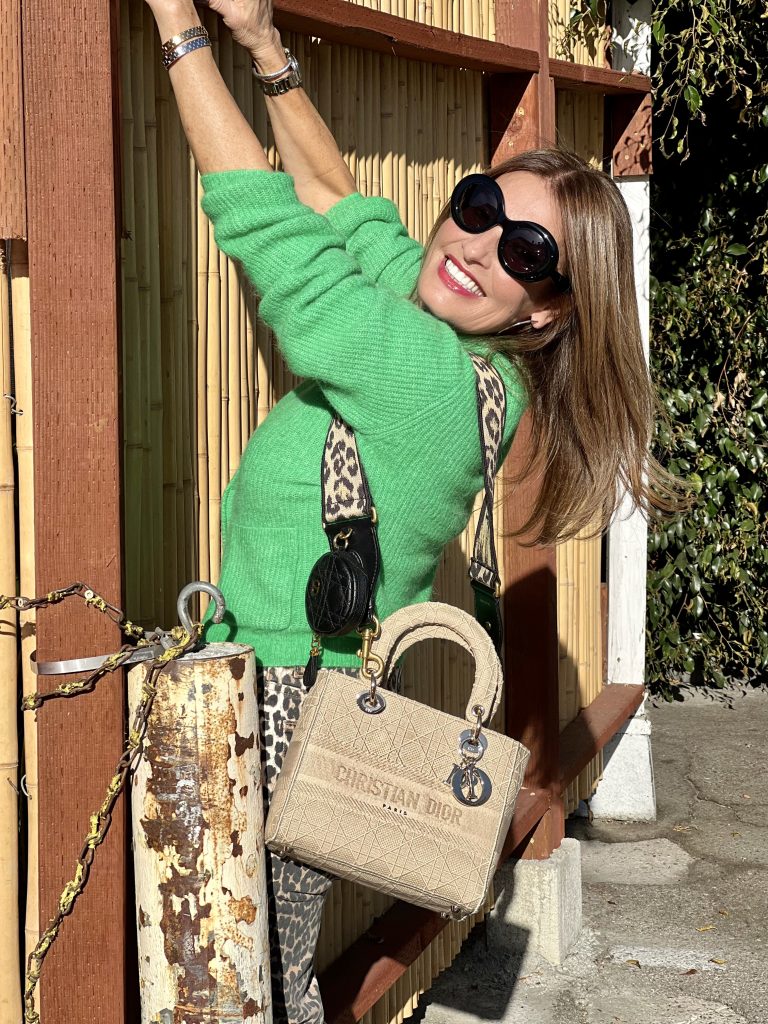 These very Jackie O sunglasses by Oliver Peoples had my name written all over them! I love them!
Shop The Post