It was a frigid day in Winnipeg this past November when Serena and I made our way to my favorite lingerie store, The Eyelet Dove. I told Serena that to be fitted for a bra by (owner) Mindy Greenberg was truly a rite of passage, so in we went and out we came with new bras and this beautiful nightgown by Christine Lingerie. Serena has had her eye on it ever since we bought it, and knew that I had no intention of wearing it to sleep. She, like me, would wear it out; but I told her to let me wear it a couple of times at least, and then I would consider sharing it with her. I have had many an item of clothing or shoes make their way into her closet when she has come for a visit, but this time, I specifically told her to wait.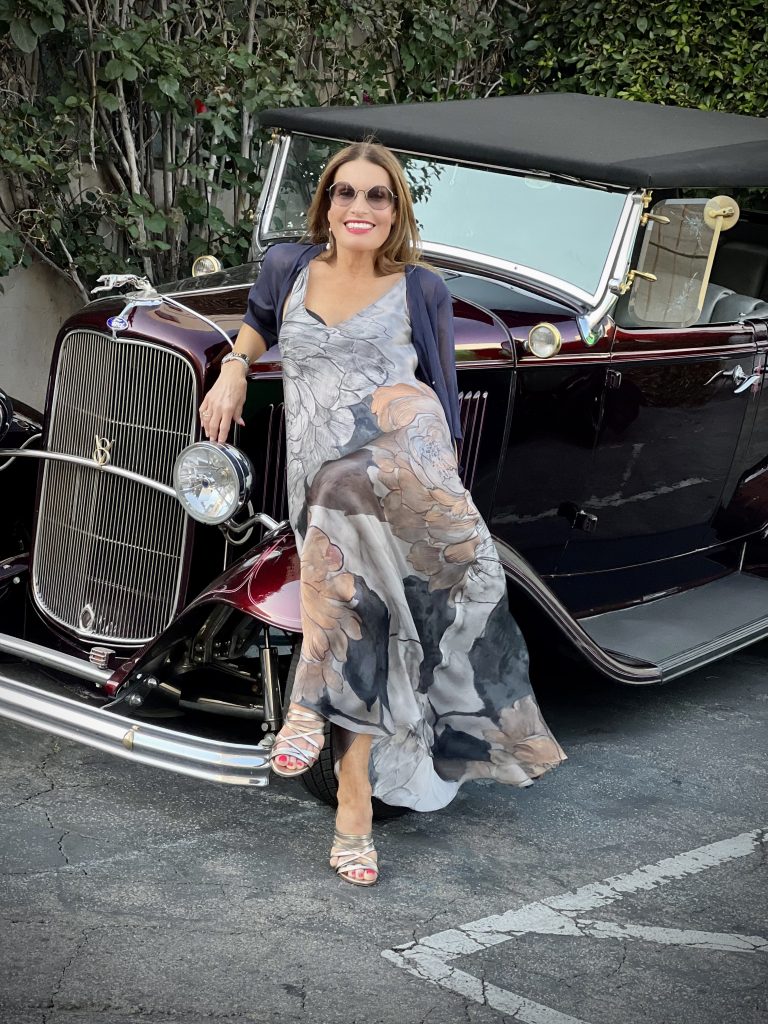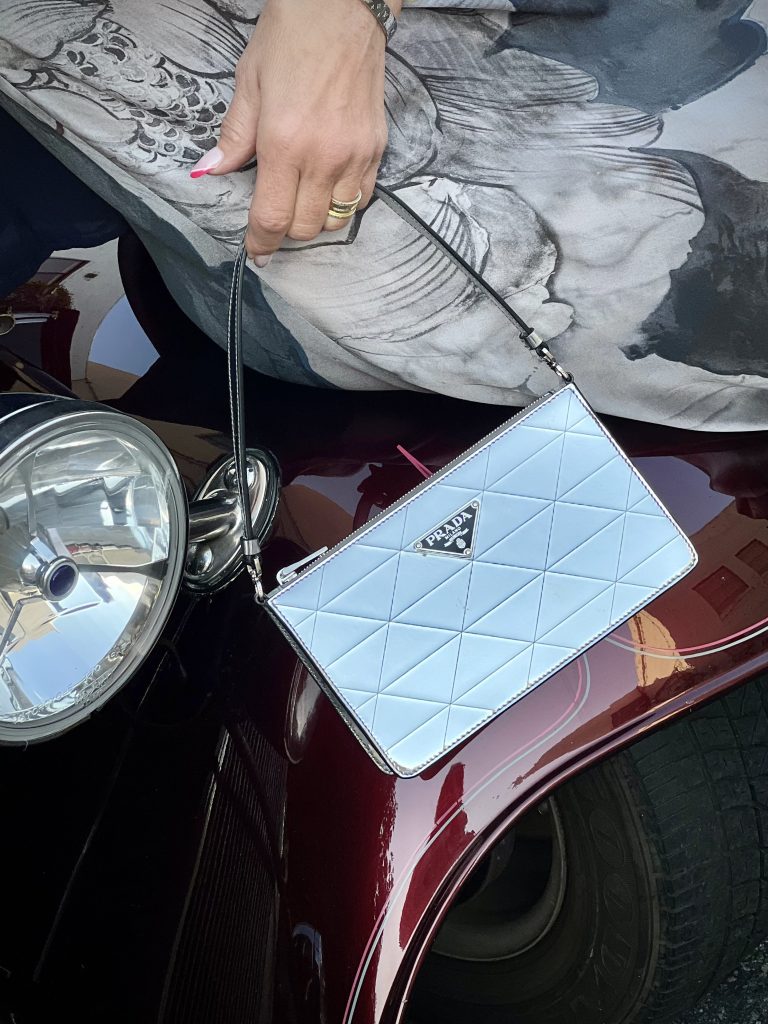 When I brought my clothes to our chosen photo shoot location and my photographer, Pam Monroe, looked at the nightgown, she had no idea that it was just that, a nightgown,. Her jaw dropped when I told her it was lingerie, and she agreed that it could easily be worn out, especially with this flowy long sheer jacket. It even got Jeff's approval when I tried it on for him the day before our shoot. Lingerie styled to be worn outside of the bedroom have long been popular. I have a couple of silk slip dresses by Vince, that I love because of their comfort and simplicity. This nightgown, which I wore with a pretty bra, was not being sold as a dress, but I envisioned it as such, and that's truly all that matters when it comes to fashion. It's about vision and confidence.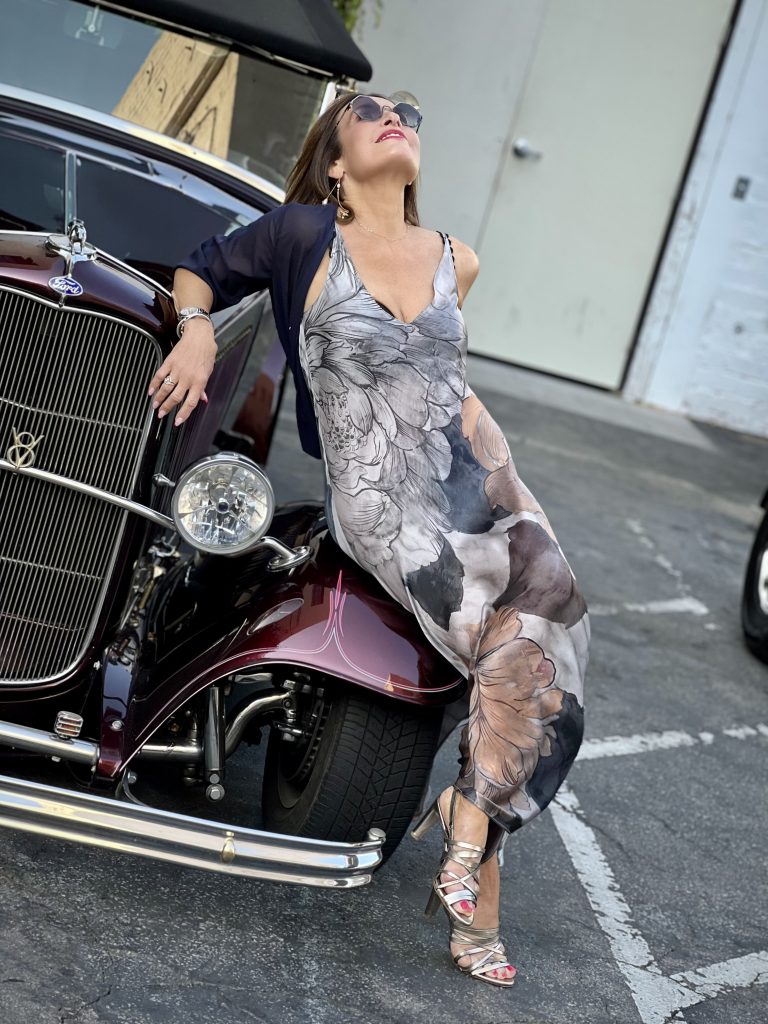 As we emerged out into Beverly Hills, a gorgeous eggplant-colored Ford Model T (circa 1932, I would soon learn), was pulling into the alley. The Owner, Bob Pollock, actually asked us if we wanted to use the car for our photo shoot, which also included a video shot by Caroline Anisa. We were overwhelmed by his generosity and took hm up on his offer! The results speak for themselves, and you can view the reels here.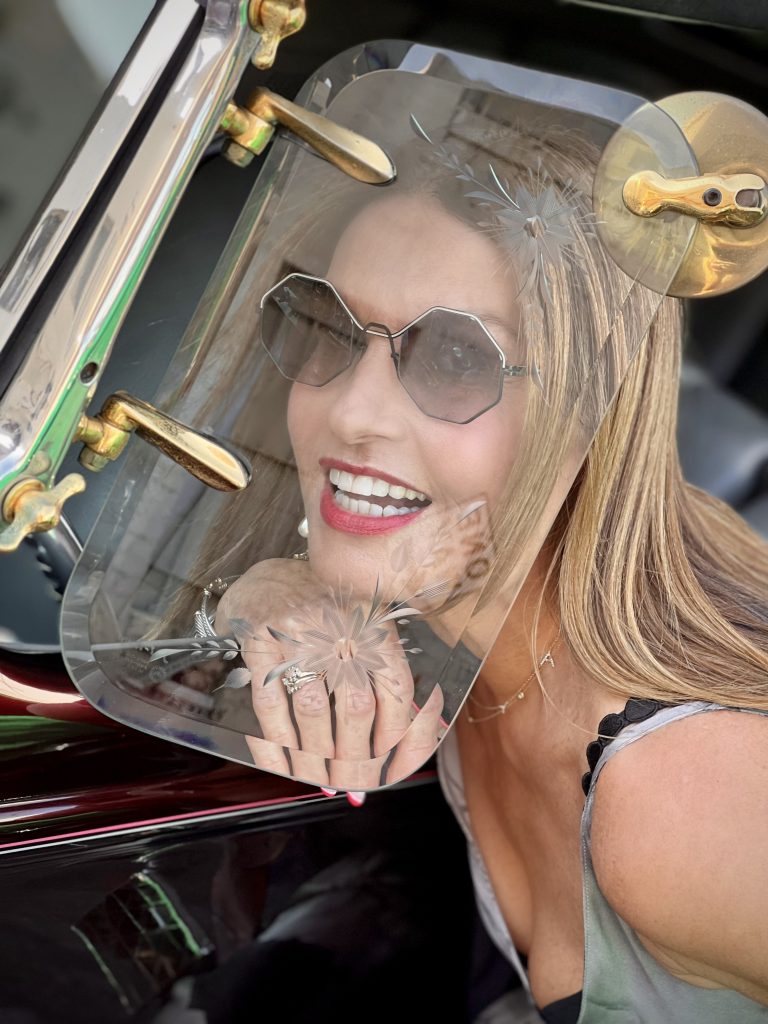 The moral of this story is: the next time you are purchasing a nightgown, think outside the box, because a beautiful ride might just be awaiting you too.