As you may be aware, when I travel, I only go with a carry-on suitcase and a soft bag. People are always amazed and don't know how I edit my clothes and accessories. But with the right bag, you can travel this way. I promise you that once you go carry on, you will never check a bag again. I am in love with this Briggs and Riley expandable carry-on suitcase. My soft carry-on bag is one I have had for many years and is by Louis Vuitton.
For the first day in the city, I wore my Elaine Kim leather pants paired with a lightweight cashmere sweater. The weather was fairly warm, so I went without a jacket. Then that night, we attended the theater and the temperatures dropped slightly so I added this fabulous white jacket. Already you can see that I didn't have to change my entire outfit, but the addition of the white jacket did that for me.
For the opening of Funny Girl on Broadway, I wanted to wear something that was dressy casual. There was no big party after the show, and due to COVID, the usual opening night fervor was extremely tempered. Yet, I wanted to look chic but not too dressy. I chose this knit (and therefore packable) long skirt by Dion Less, worn with my Gucci tights and booties. I paired it with my tried and true peek-a-boo black knit sweater by Maje. After the show, we had dinner with friends, and there was a chill in the air. I packed my chic Barbara Bui black leather jacket which worked perfectly and kept me warm.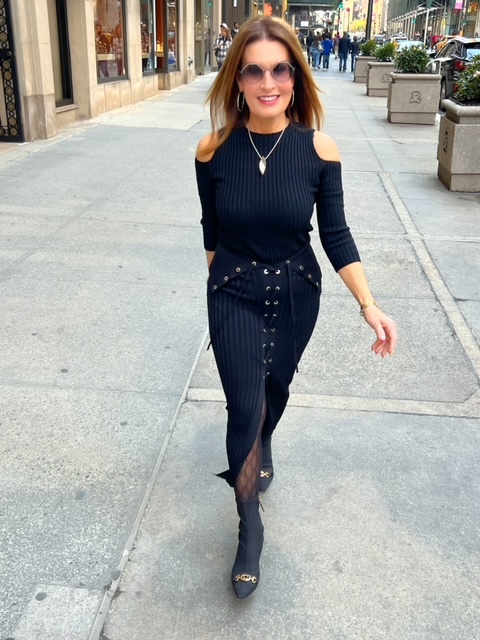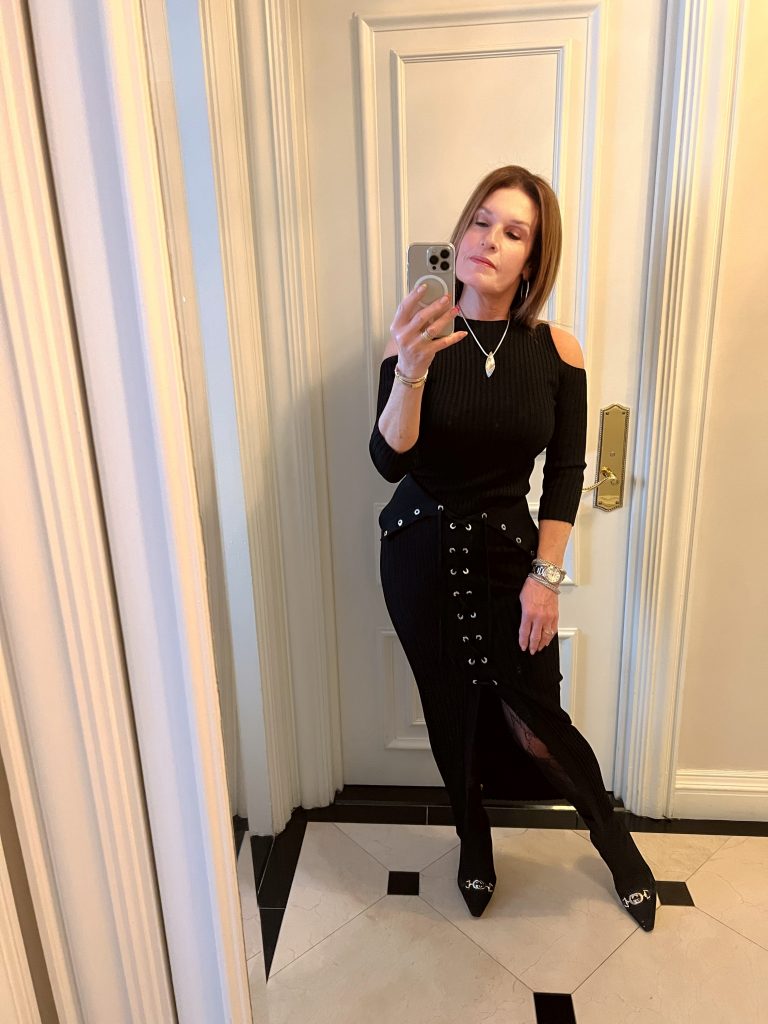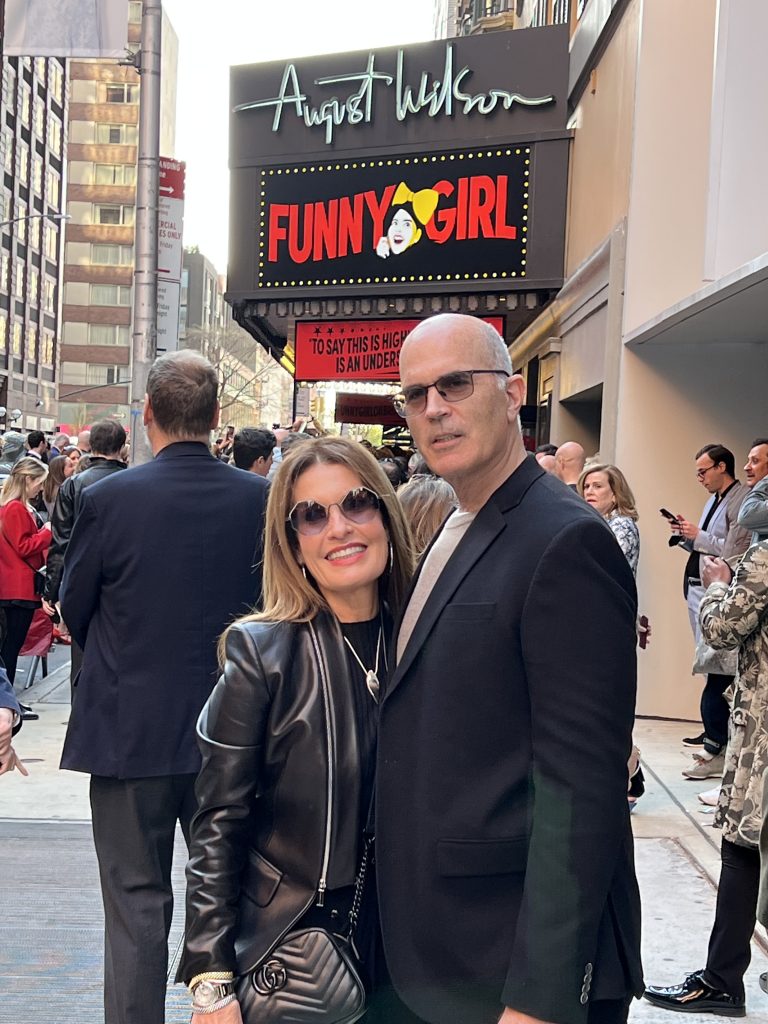 Shop The Post