I am a dress girl. I will choose to wear a skirt or a dress over jeans or pants, at any time. I feel much more comfortable in a dress, more myself, and more confident. I don't really know why, but I am going to bet it has something to do with the lady-like factor. Although I consider myself to be modern, hip, and up on all the latest trends, I am really a traditional old-fashioned gal…call my style, "classic with an edge." Unfortunately, I run cold, so dresses in the winter, are a bit of a challenge. I will plan to wear them with tights and boots but usually end up in jeans and a sweater.
This Zara dress, which I found at the end of the summer for a whopping $40.00, is one of my favorites. I love the color of the floral print, and although it is short, I find it to be very flattering. Not willing to put it away for the season, I was determined to get a few more weeks out of it by adding a great jean jacket and buttoning it for warmth.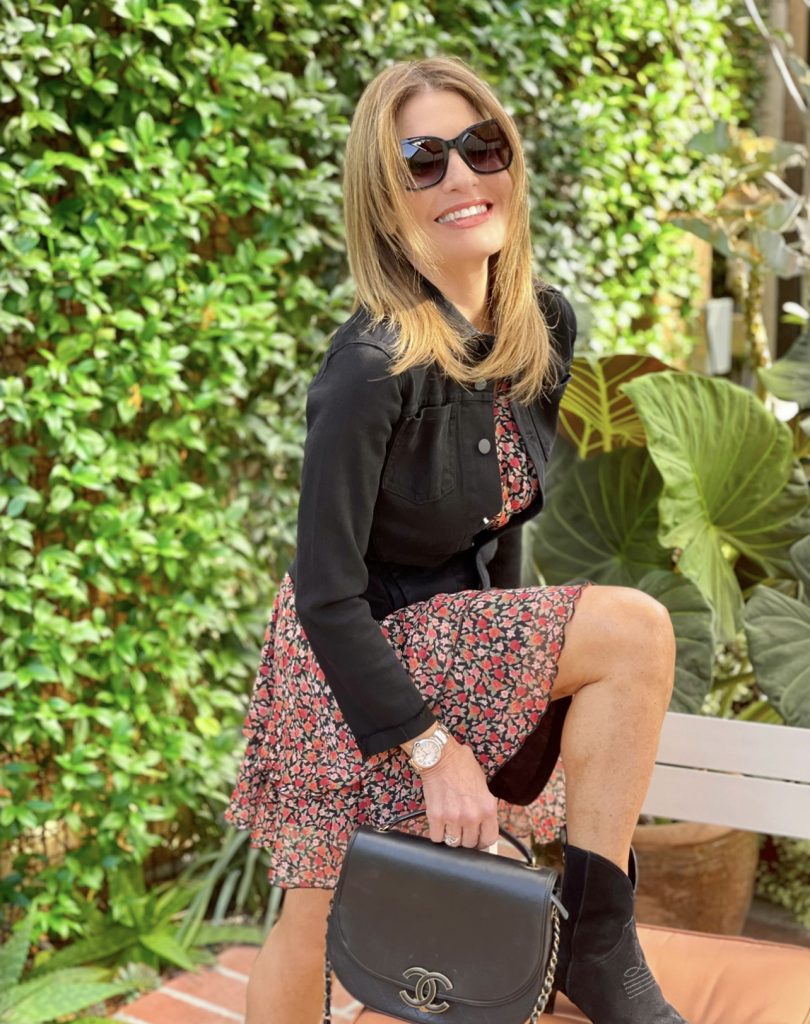 Being short, I am very conscious of how my legs look in a dress with short boots. Usually, they will cut off the leg at the ankle. However, if you opt for a boot with a slight opening at the front, the problem is solved. Most cowboy boots are designed this way, so find one that suits you and go for it! I have a couple in the "shop my post" carousel at the bottom of this post for you to check out.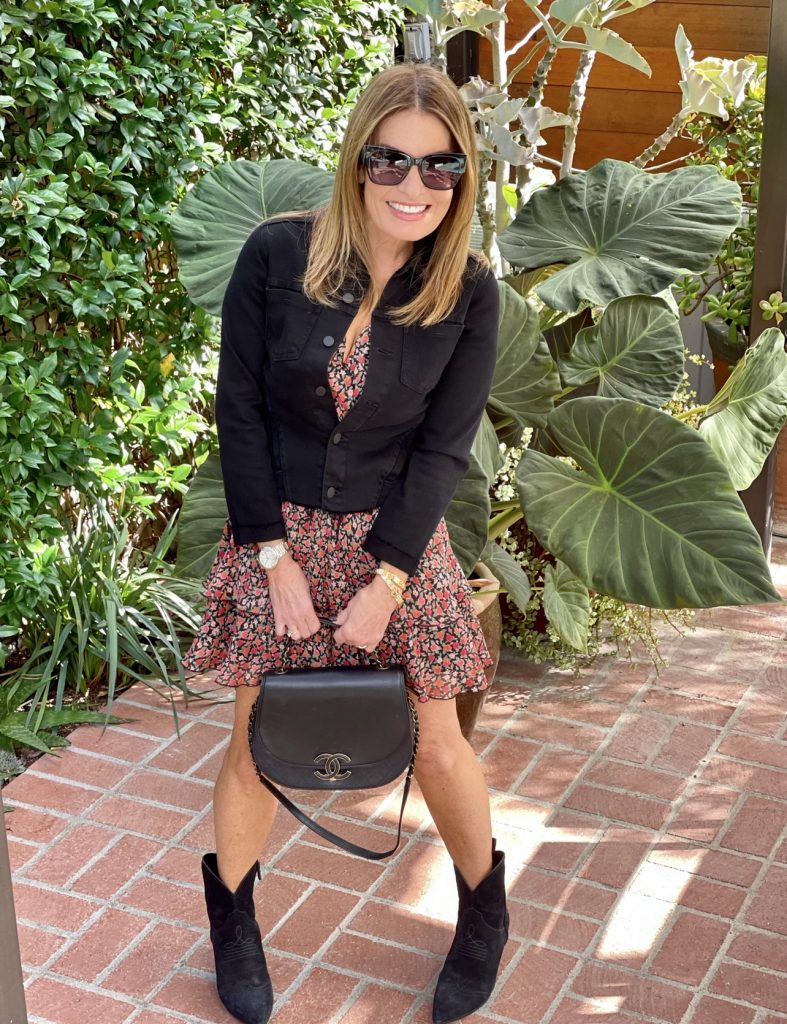 Obviously, the boots add much in the way of warmth. A great handbag and a pair of dark shades keep this look hip and on-trend.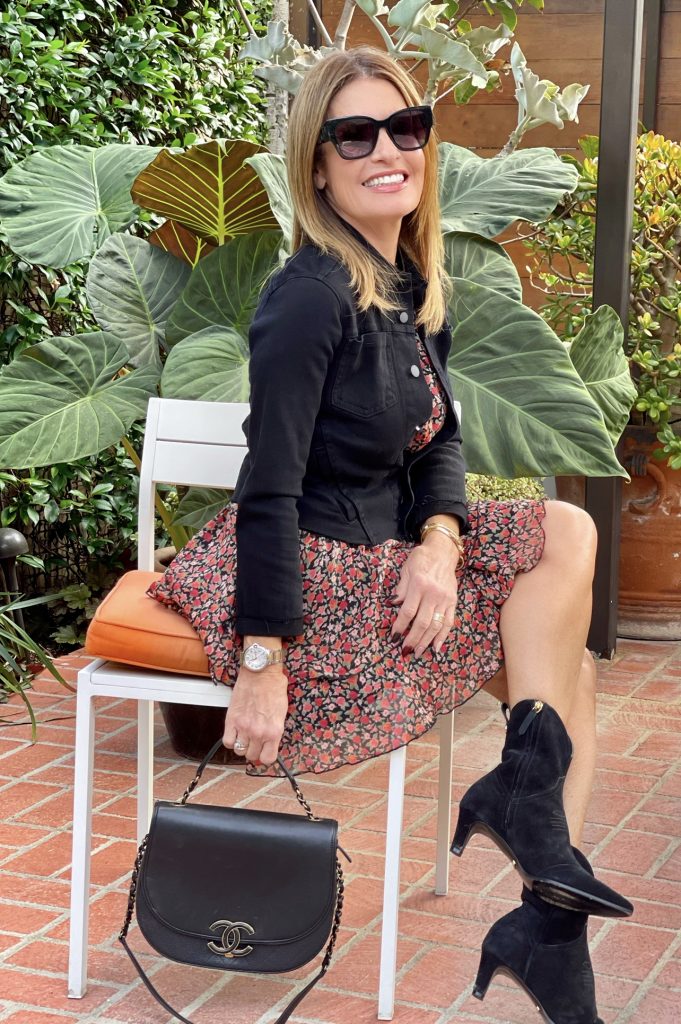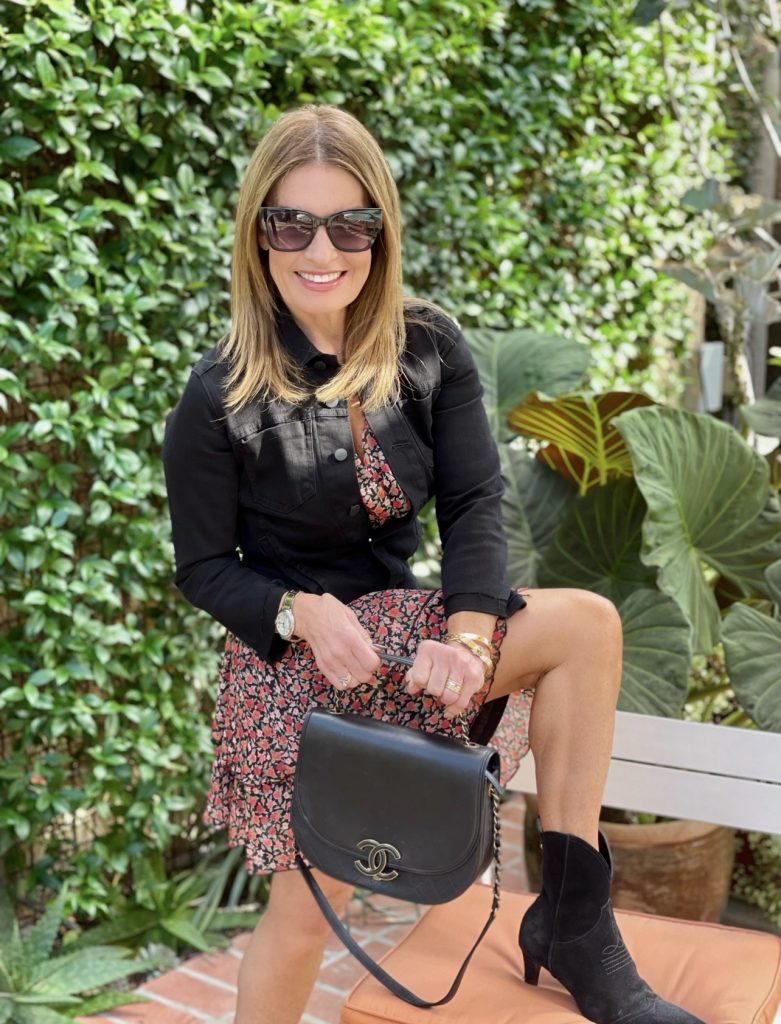 Shop The Post