Like the caption says, some days just call for a "fun" outfit! You would expect that to imply less care and effort went into the choosing of said outfit, but such is not the case here.
I wanted an outfit to highlight my very first, (but certainly not last), pair of Golden Goose sneakers. I played with a few items and then settled on this ensemble; a Rag and Bone cashmere hoodie, my favorite pair of grey distressed jeans by Moussy, a classic silver buckle GG Gucci belt, and a Chanel backpack, (it's the only knock off that I own), that I picked up in a market in Shanghai a few years ago. I am actually quite opposed to the knock-off craze, but this graffiti backpack, which was all the rage several years ago, made its way into my heart and has lived there ever since. It was in such high demand when it appeared on the runways in 2016, that I actually asked to be on a waitlist for it. That seems so ridiculous now as I write this piece, but when you have to have something…well you know how it can be. Then in 2018, when I found myself in a Chanel knockoff shop in downtown Shanghai, a little voice inside me begged me to ask the shopkeeper if she had that backpack that was so popular two years ago. She said that in fact had one left, and proceeded to show it to me. I did a double-take when she told me I could have it for $40.00! I grabbed it, paid her, and left, feeling the vindication one must feel after winning a lottery!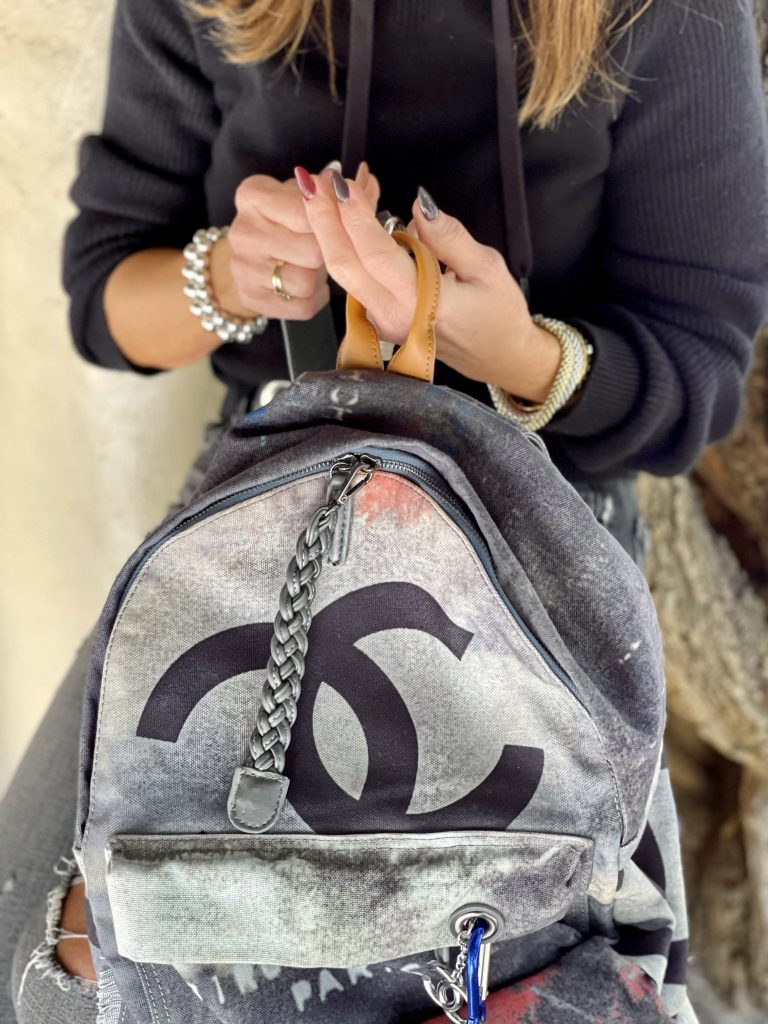 These Golden Goose sneakers have been trending for a few years, yet I have never bought a pair. However, when I was at the Bloomingdales store in NYC last month, I came upon the brand new Golden Goose department and fell in love with this pair. They are so comfy and cute, that they have been on repeat ever since I came home to LA in them.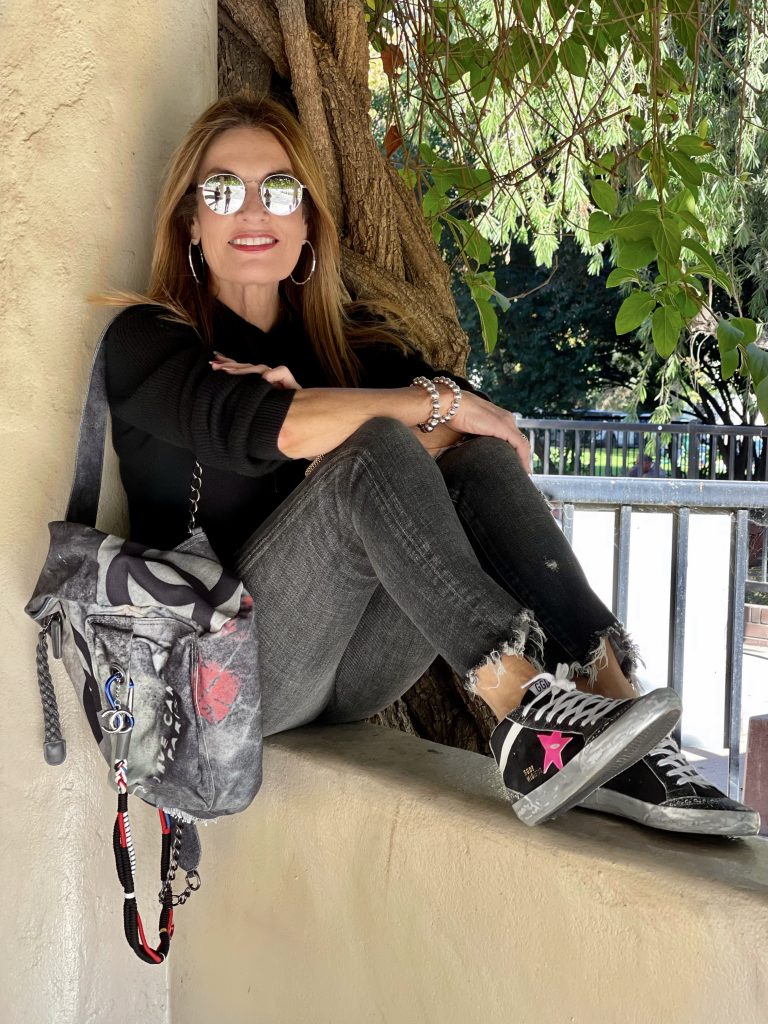 And what better place to showcase this outfit than at our neighborhood playground. We shot Instagram Reels there as well, which you can view here. I am so fortunate to have partners, Pam Davies who shot these fabulous photos, and Caroline McClelland who shoots all of my reels. The results speak for themselves.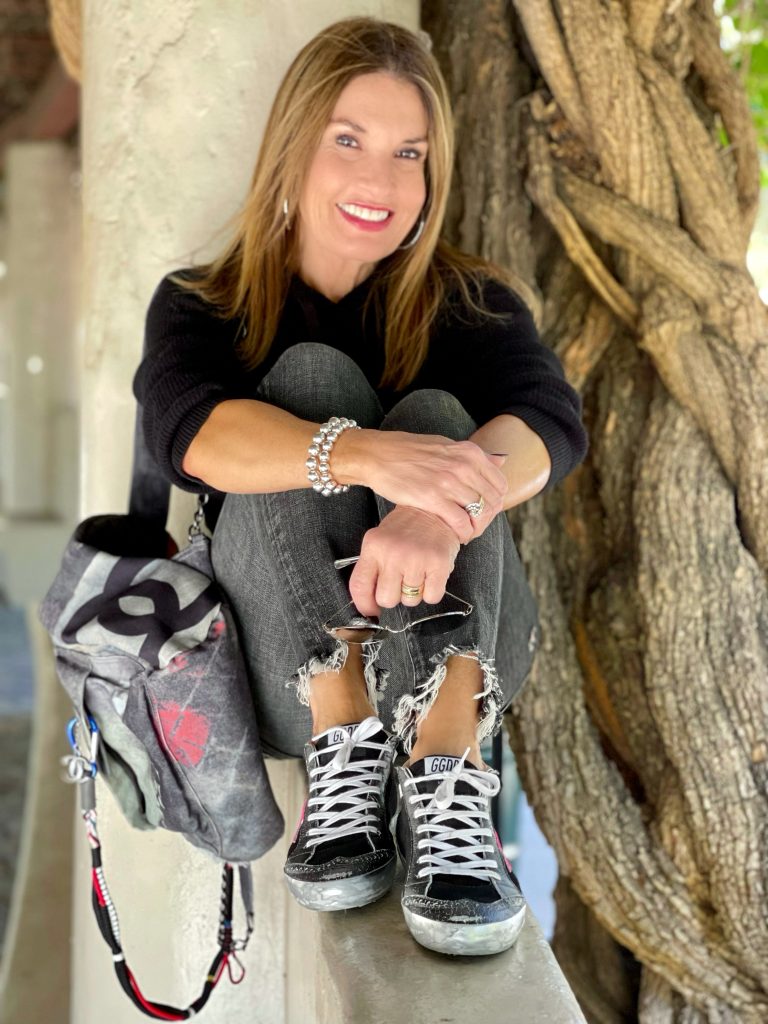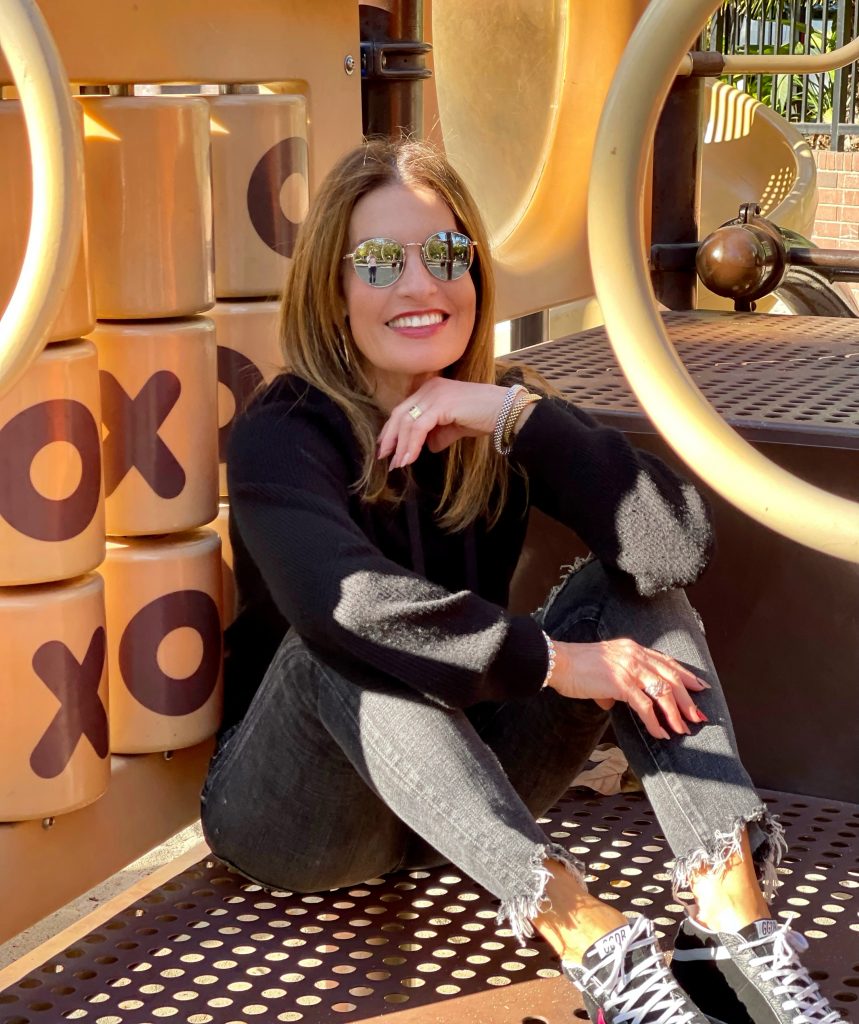 After a day playing in this outfit, I am ready for a bath and bedtime!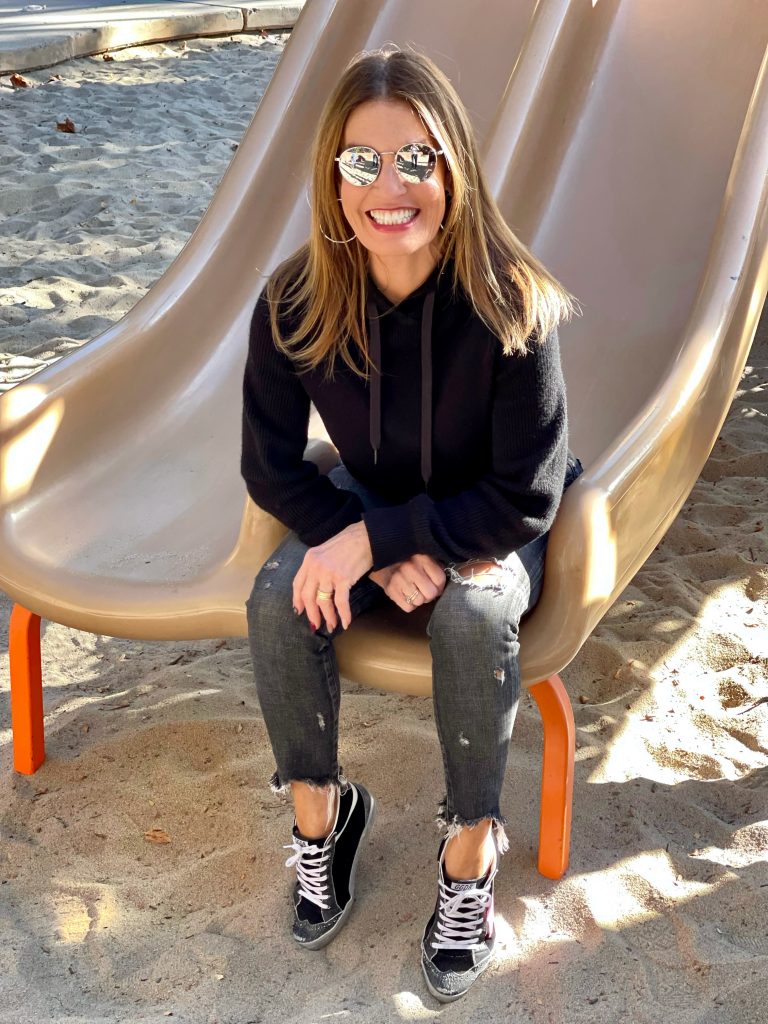 Shop The Post