I think I have been asking this question ever since I began this blog…seven years ago! That in and of itself is shocking. Where have the years gone and why are we still debating this issue? Of course, we wear white after Labor Day. In the Jewish tradition of New Year attire, white is always right. But this dress will have many outings and this is why.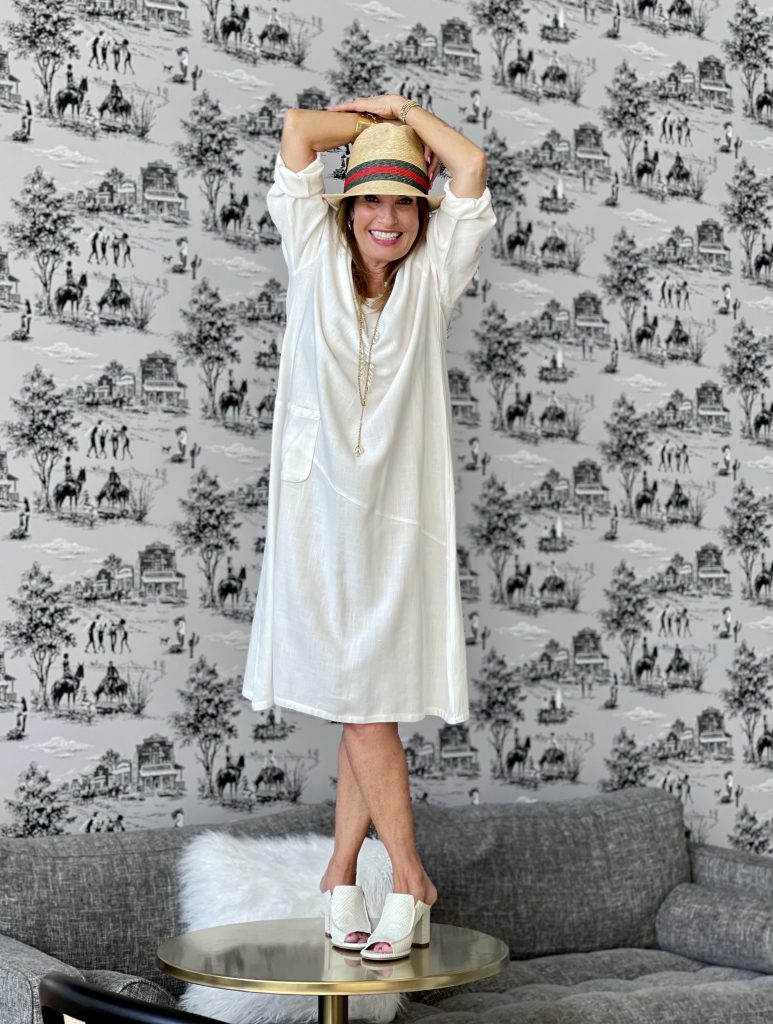 If the temperatures are still soaring and it's September, I will wear this dress. It's too comfortable to leave hanging in my closet. And this brings me to my next point, which is that I hardly ever wear oversized, unstructured clothing. Because of my height and build, I usually wear tighter more fitted clothing, since I think it's more flattering…WRONG! When I saw this dress hanging in Steina's shop in Gimli, I stopped and stared at it. I looked at my mother, who was with me, and asked her what she thought? "For me or for you?" she asked. "For me. I know that it's shapeless but there is something about it that is calling me." "You won't know unless you try it," she said.
So off I went into the dressing room. When I emerged, both Steina and my mother were smiling and a tad surprised. It looked great. I pushed up the sleeves and did several poses in front of the mirror, before I declared that I was going home with it. Stepping out of your fashion comfort zone can often reveal a fresher newer you; that perspective can actually bleed into your personality and if you let it, affect your outlook on everything. How's that for a little fashion philosophizing?!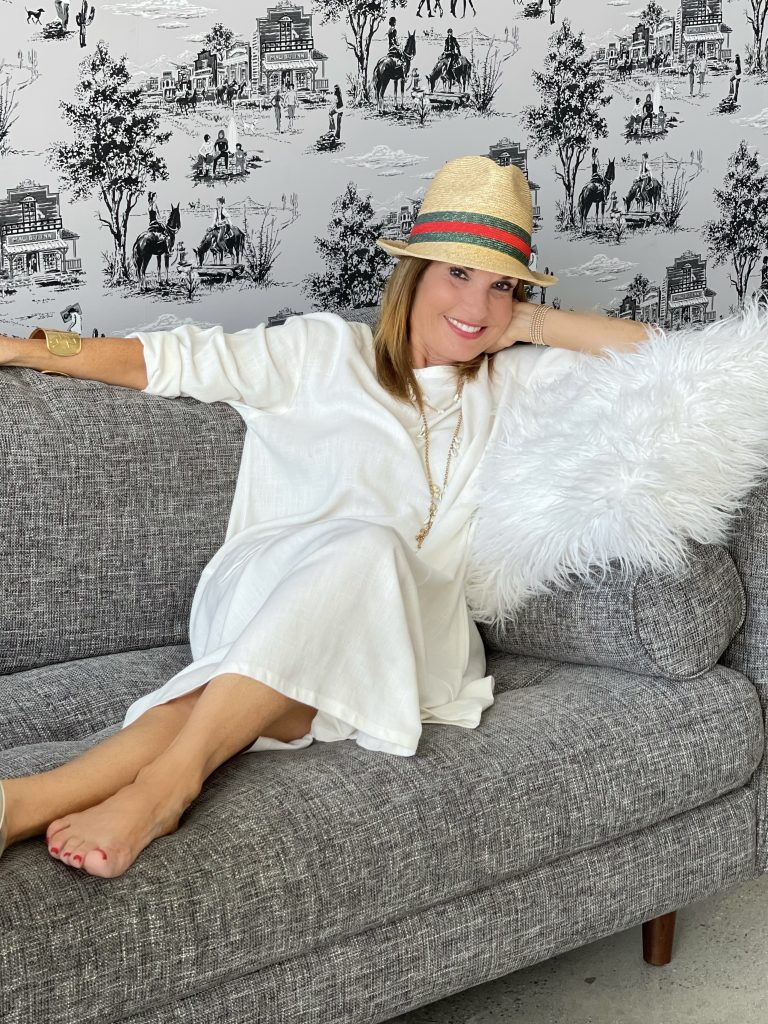 Adding this hat felt so "resort" to me. And that is another reason why this dress will see many outings. I will wear it in places like Palm Springs and Mexico. It may wrinkle from its packing, but one good steam in the bathroom will take care of that!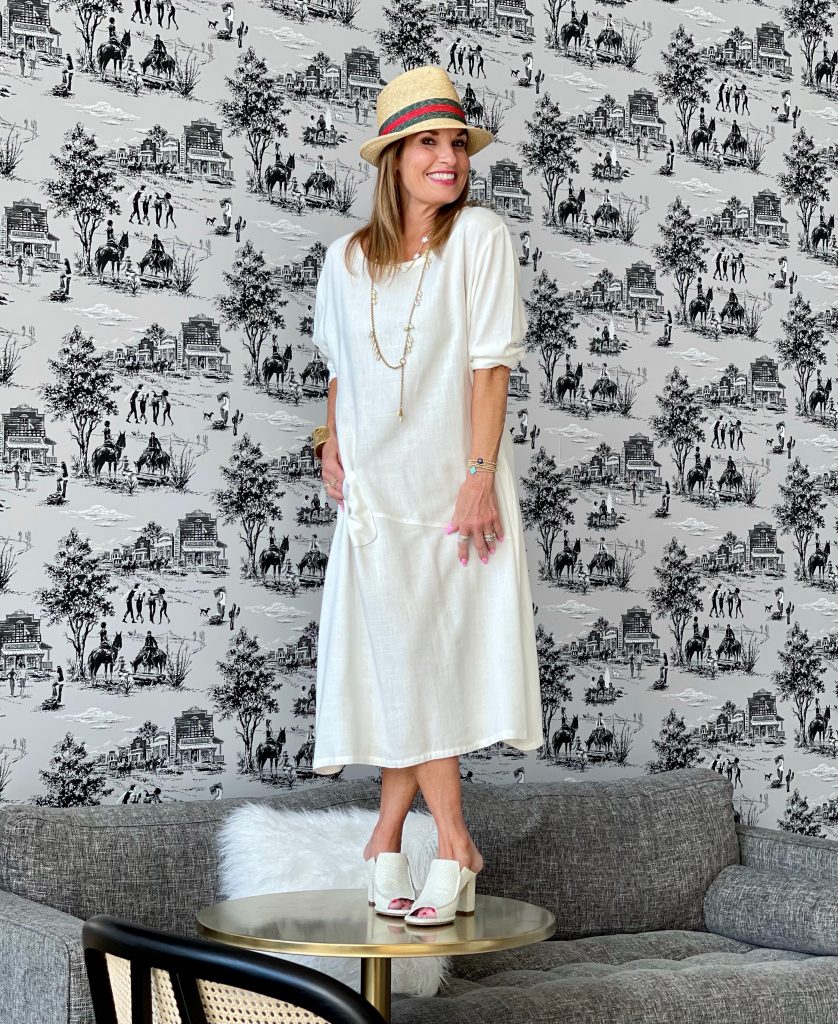 These shoes by Elaine Kim, were well worth the investment I cannot sing their praises enough. They are both high and comfortable which is a near-impossible feat (pun very much intended) when it comes to dressing our aging feet! Use my code, Lesley15, and save 15%!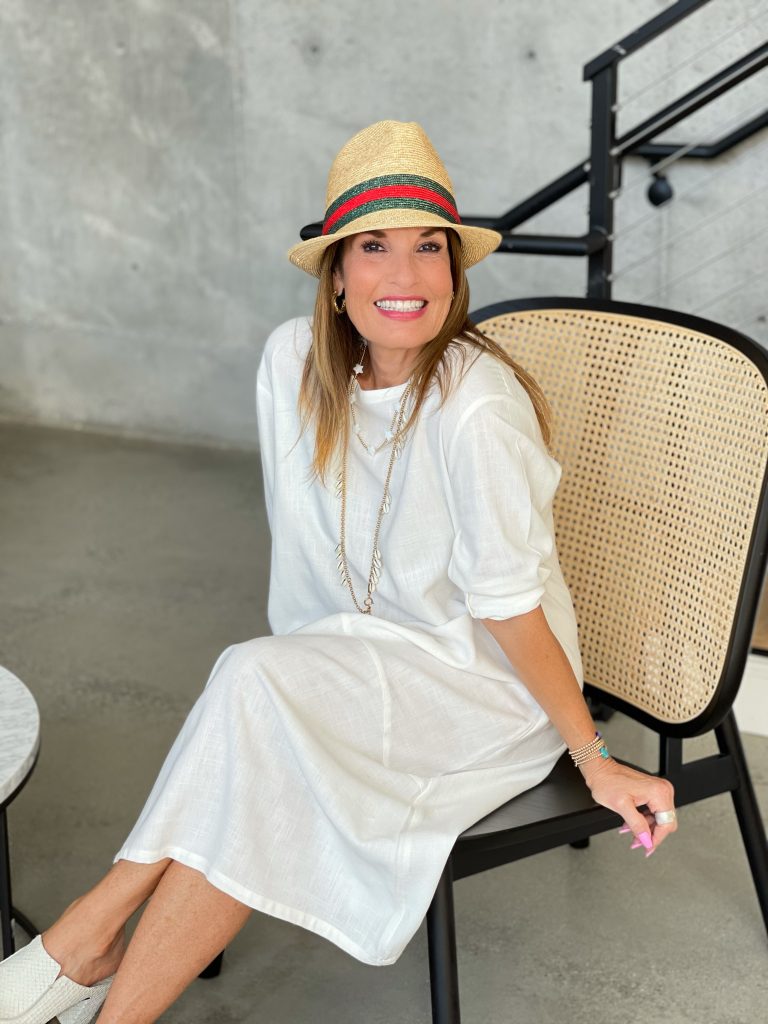 I purchased this chain belt years ago, but rarely wear it as a belt. I prefer to wear it as a necklace. It is no longer available, but I found this similar one by Free people that would look fabulous over a sweater or a dress.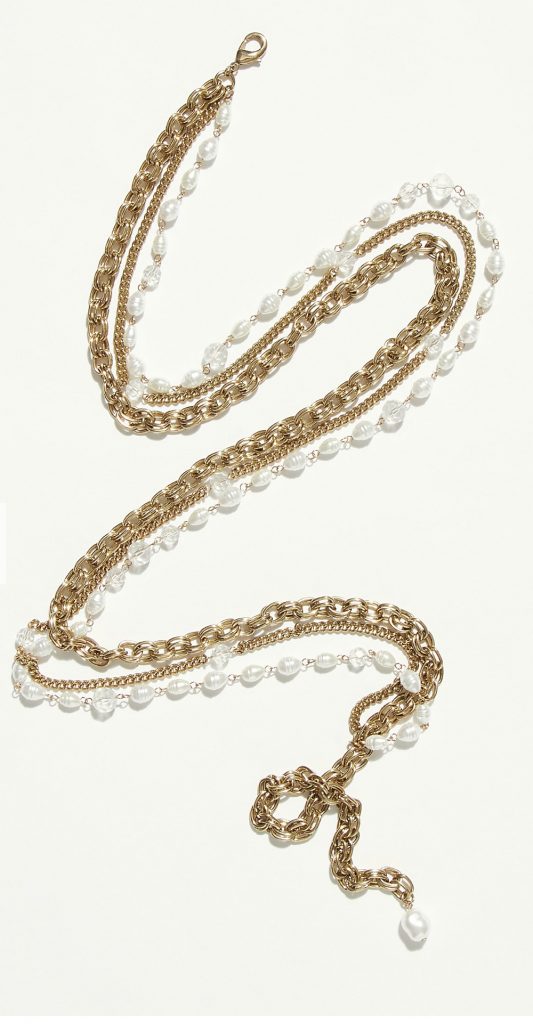 Thinking outside of the box was key to putting this look together. From the initial purchase of the dress, to wearing the belt as a necklace, to adding great shoes, a tote, and a fabulous hat. All these little details are completely necessary for how to style an outfit.
Let's all vow to give extended life and wear to our whites, by letting them out of the closet way past Labor Day!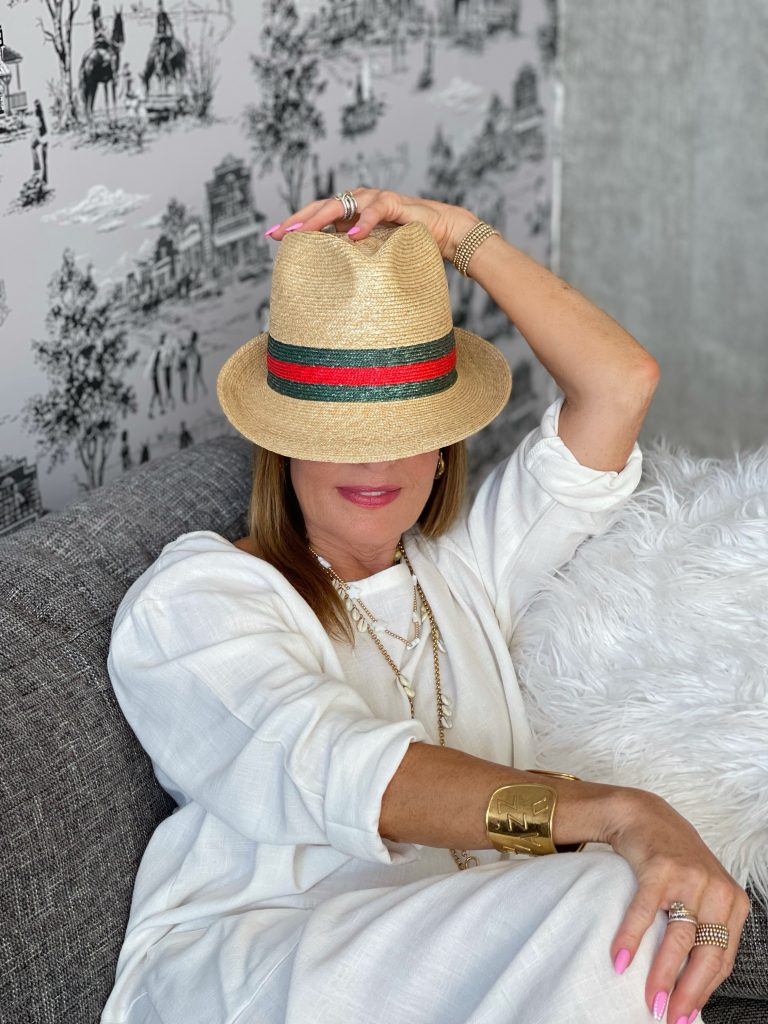 The End!