I know what you're thinking. We have been lounging around in elastic waist bottoms and casual tops for over a year…why would we want to wear more of this look, now that we have been set free?
The answer is simple….people have fallen in love with this relaxed unfussy way of dressing, and the designers are hip to this fact. What seems to be all the rage, however, are upscale versions of your home attire…taken to a luxurious level. Case in point, this silk tracksuit by Elaine Kim.
Make no mistake…I have never been a fan of tracksuits, but when Elaine showed me this one, with its soft fabric and easy-to-wear design, there was an instant attraction. What makes this so good is that it is packable and will not crease… hip hip hooray, because I plan to pack it into my bags this summer when we head to wherever we are headed to!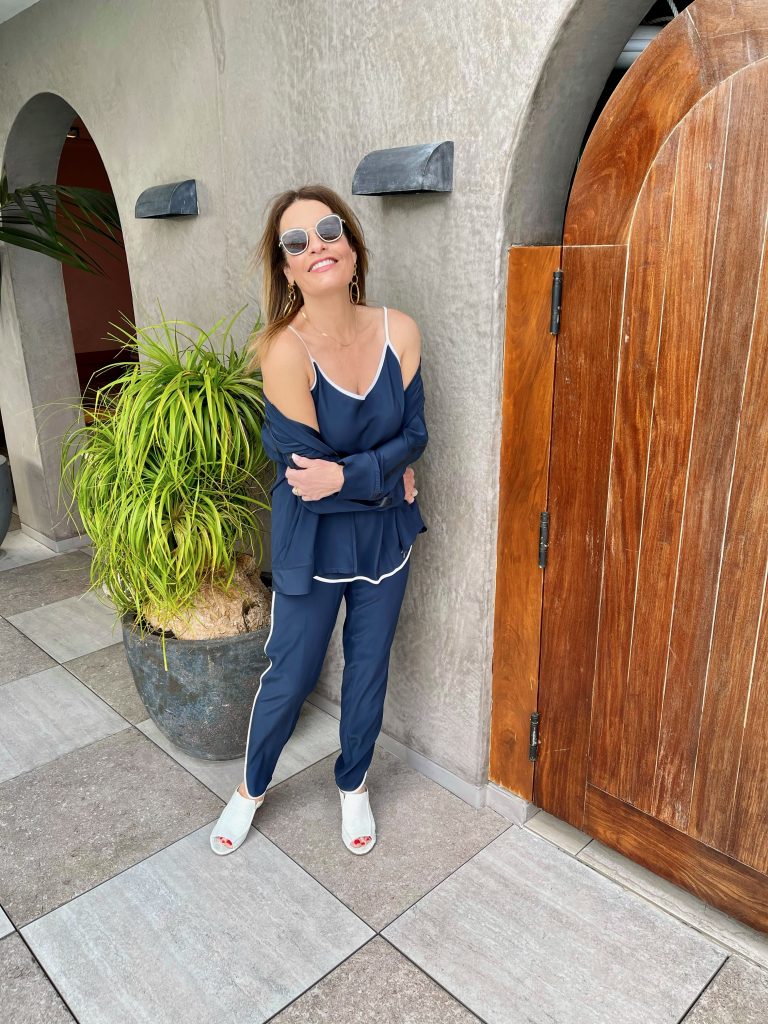 I usually wear my clothes very fitted. However, I like taking a break and throwing on something easy, yet elegant, that can go from day to night with the addition of a strappy sandal, some jewelry, and a bold lip.
When you wear silk you know it. The fabric drapes in a way unlike knit or cotton, and you can "get away" with a little more..meaning, this would be great outfit to wear on a trip, where you might be indulging in wine, bread and chocolate!
I have been living in these shoes, ever since I brought them home from Elaine's store. Although she did not design these, Elaine's collection is filled with shoes and boots which she finds in Italy. They are all exceptionally comfortable and have the Elaine Kim Cool attitude, which I love. Since I first introduced Elaine here, people have told me that they have visited the site and made purchases, which brings me so much joy. Other friends, who reside here in LA, have become Elaine regulars and that warms my heart. I love making fabulous connections and Elaine is one woman you need to connect with!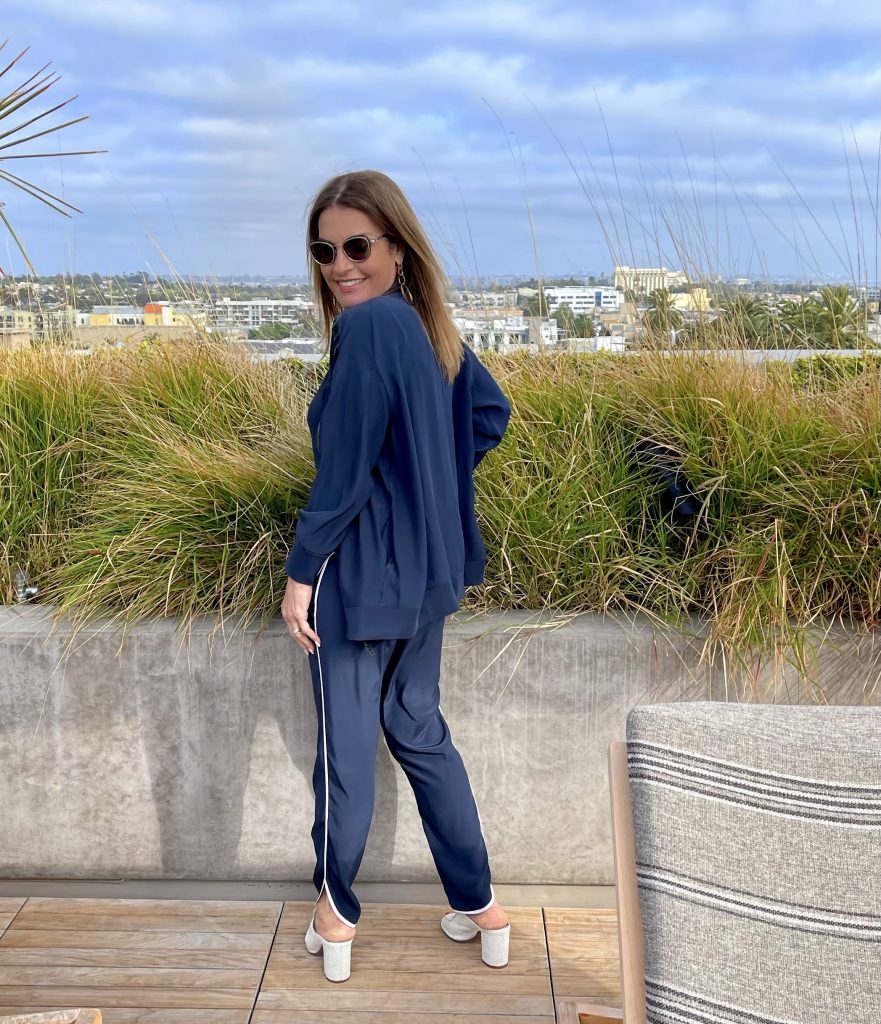 Take a look at the website and score some fabulous finds. Enter my code Lesley15 at the checkout and enjoy!!