I love a good blue. I don't mean the emotional kind, but I do mean the musical kind, and I absolutely love the color blue. Blue is multifaceted; it is serene yet bold, it can soothe and energize. It is reflected in the sky and the water and of course, it plays a huge role in fashion and gender-related colors. Why is it that blue is associated with baby boys and pink with baby girls? After researching this, I discovered that in the 19th century, when pastel colors were being assigned to babies, blue was considered to be a dainty color and was assigned to girls, while pink was considered to be a bolder choice and was assigned to boys. However, by the 1940s stores were discovering that people were choosing pink for girls and blue for boys, and this seemed to have stuck. Personally, I am of the belief that color should be as fluid and neutral in its assignment as gender fluidity has become. It is subjective, and the thought of placing restrictions or assigning colors according to gender seems ridiculous to me. Don't get me wrong, Yale wore a lot of blue, and Serena had her pink moment, but those were not the colors to which they gravitated. Serena preferred bright colors like yellow and blue, and Yale went for greens and reds. But they both look great in different shades of blue, and that is in keeping with this post!
Back to the clothes featured in this post: let's begin with this fabulous blouse by Grayson. There is a reason why I chose to be a Grayson ambassador; their shirts are incredibly comfortable, well made and well priced. The theme for Grayson Spring is "navy is the new neutral," and I couldn't agree more! This shirt is my favorite of the season.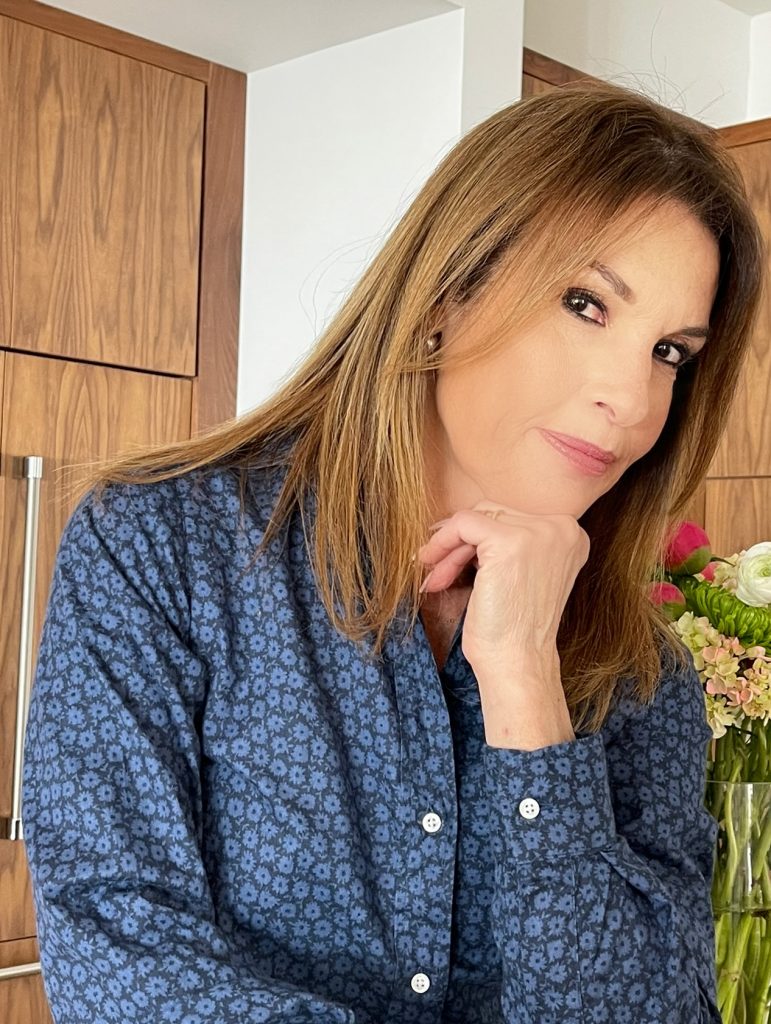 I also love this cropped jacket by Iro. With high-rise jeans, all the rage, a good cropped jacket is both useful and flattering. I fell in love with this one.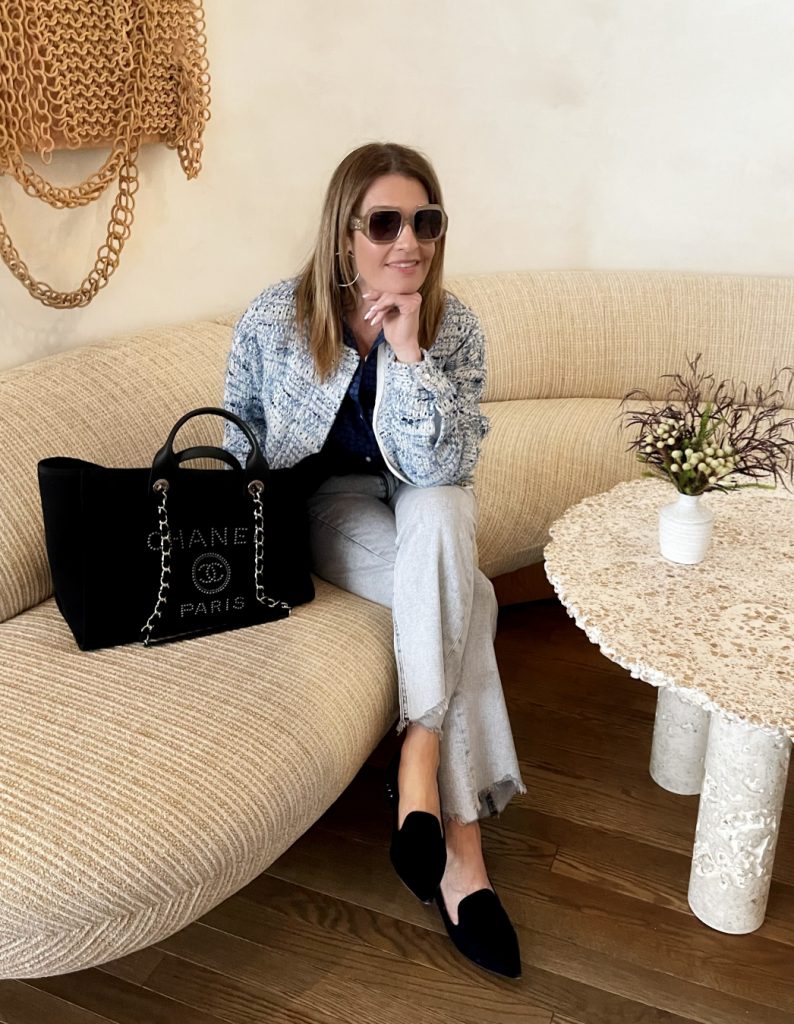 A cropped flared pair of jeans is always a perfect choice for a shorty like me…it never needs to be hemmed! This is quite cropped on taller women, and when I saw it on the model, hitting her just below the calf, I had to chuckle!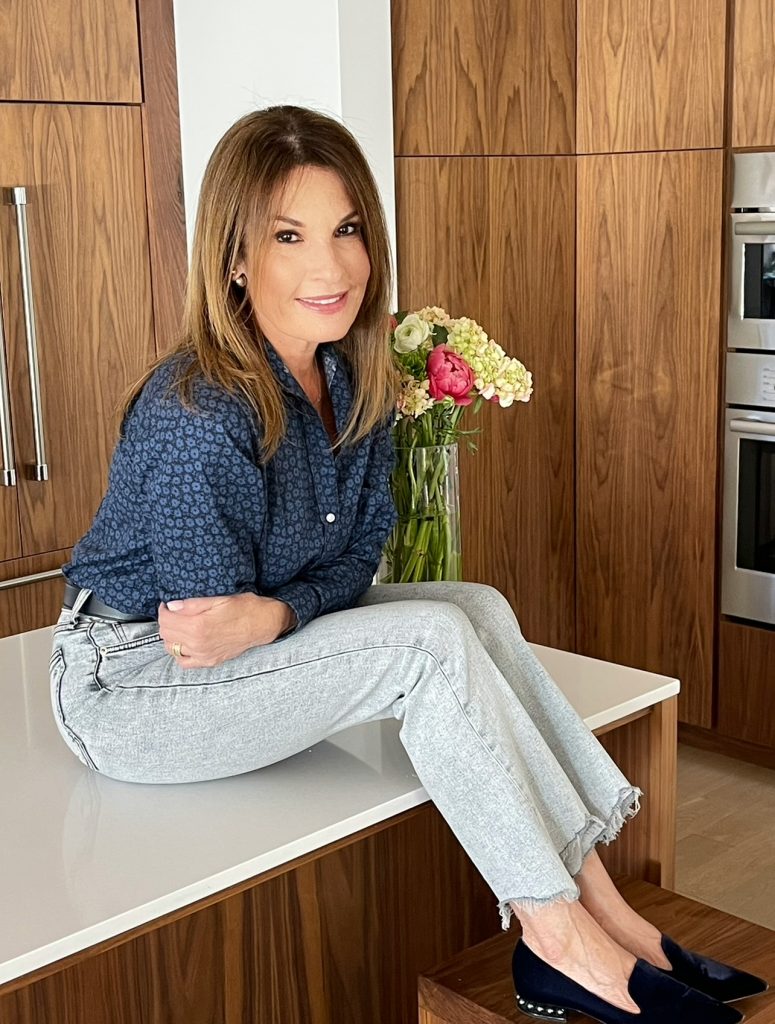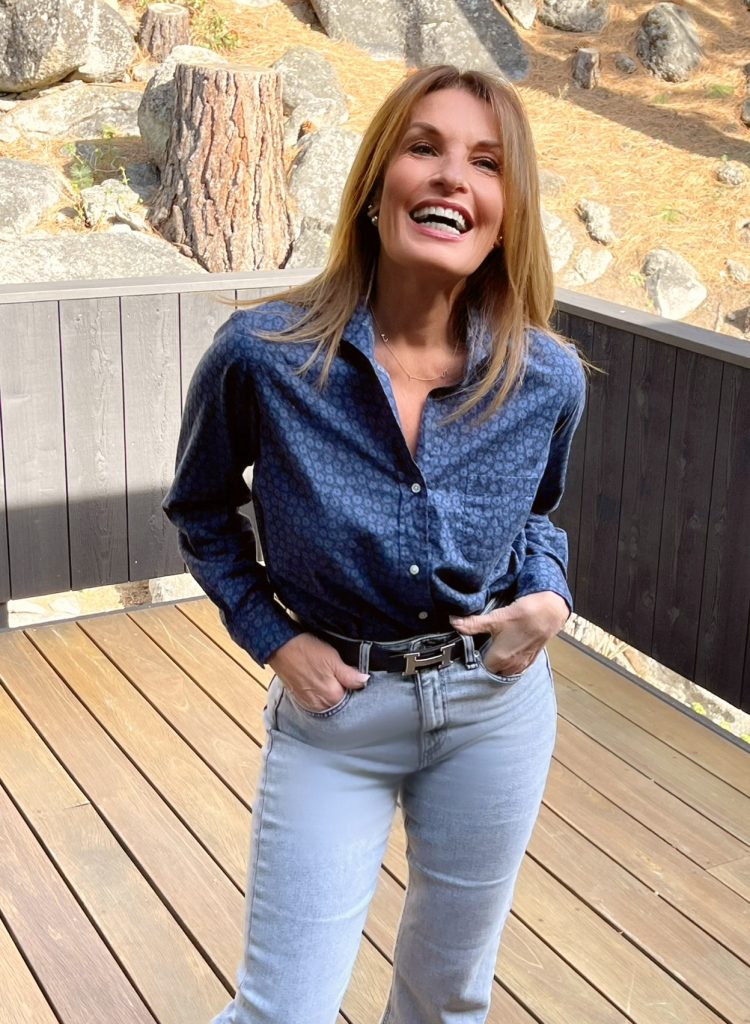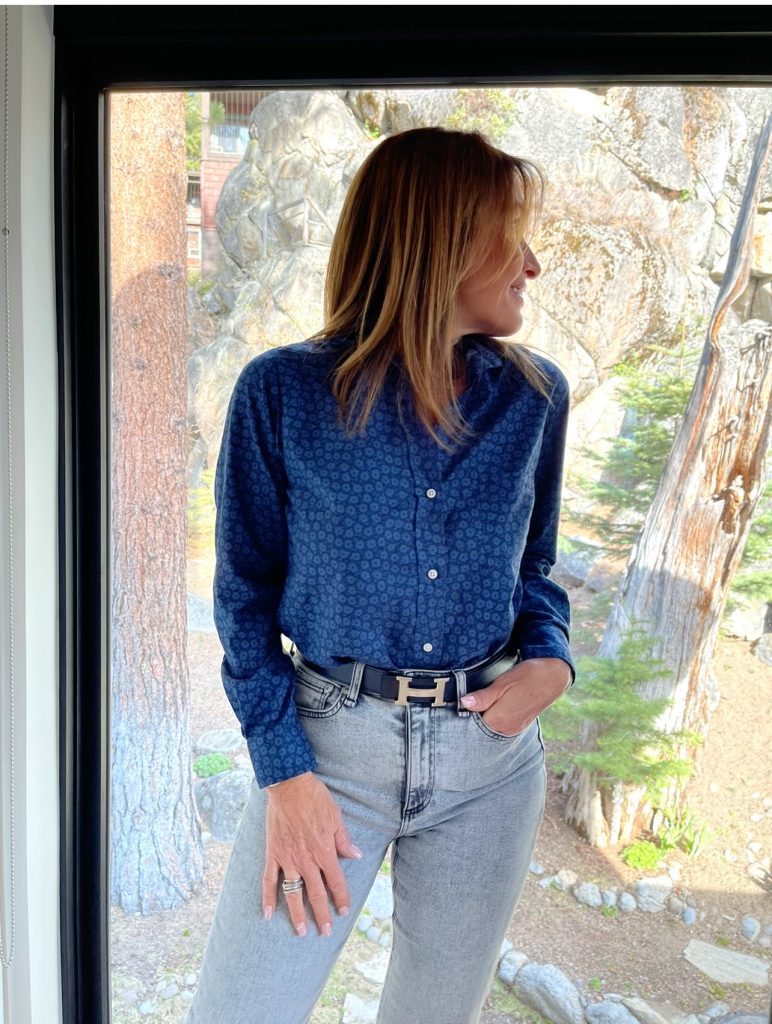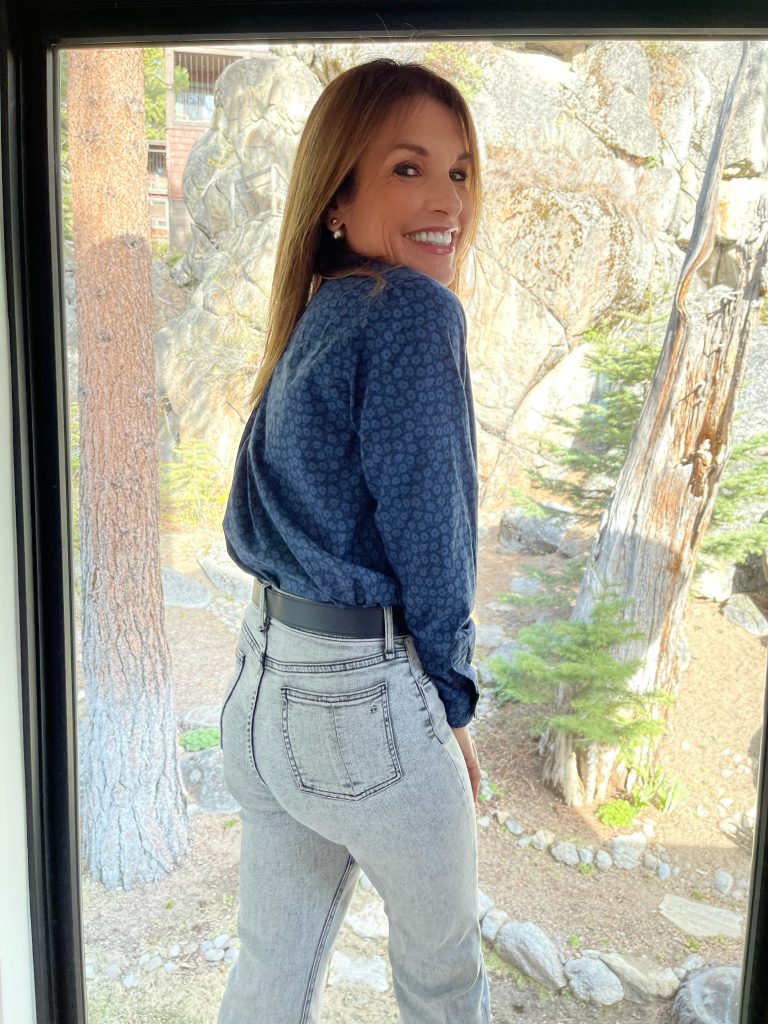 Shop The Post