Every time I go to visit my dear friend, Elaine Kim, I am struck by how much we have in common. Peeking in from the outside, you would think that a Canadian Jewish girl from Winnipeg would have little in common with a South Korean American woman; but upon further glimpse, you would see that the two have very much in common, and in fact, see the world in the same way. Clean lines, modern design, edgy fashion with a structural purpose are what I love about Elaine's clothes; her love of art, food, and culture are what have drawn us together. I would venture to say that we are a match made in heaven!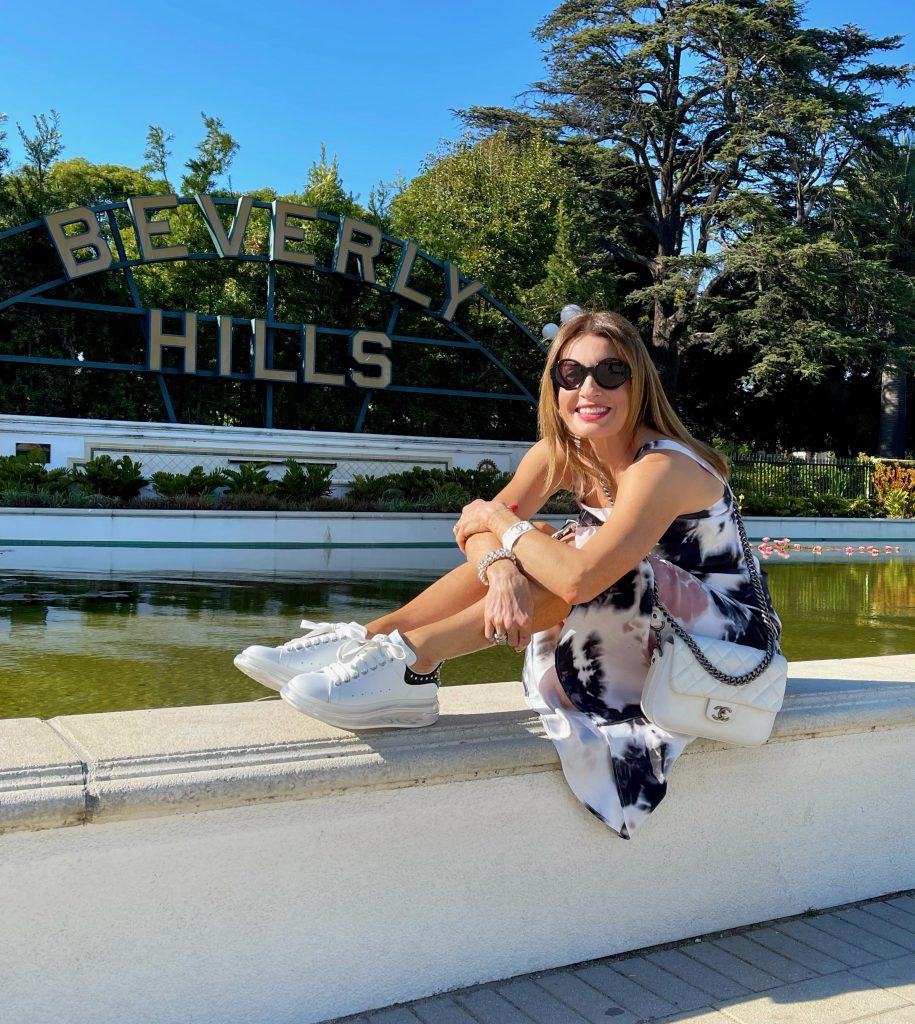 I was immediately "drawn" to this silk maxi (which is coincidentally complete with 2 drawstrings at the waist and foot of the dress), which is so cleverly designed. I love the print in shades of pinks and grays and Elaine's suggestion to pair it with a pair of sneakers, was genius I will not take credit for it, because I furrowed my brow at her initial suggestion, complaining that I am not the dress and sneaker type, that I need height, glam, yada yada yada. However, when I put on these amazing sneakers by Alexander McQueen, I knew that I had struck fashion gold! And that my friend was right.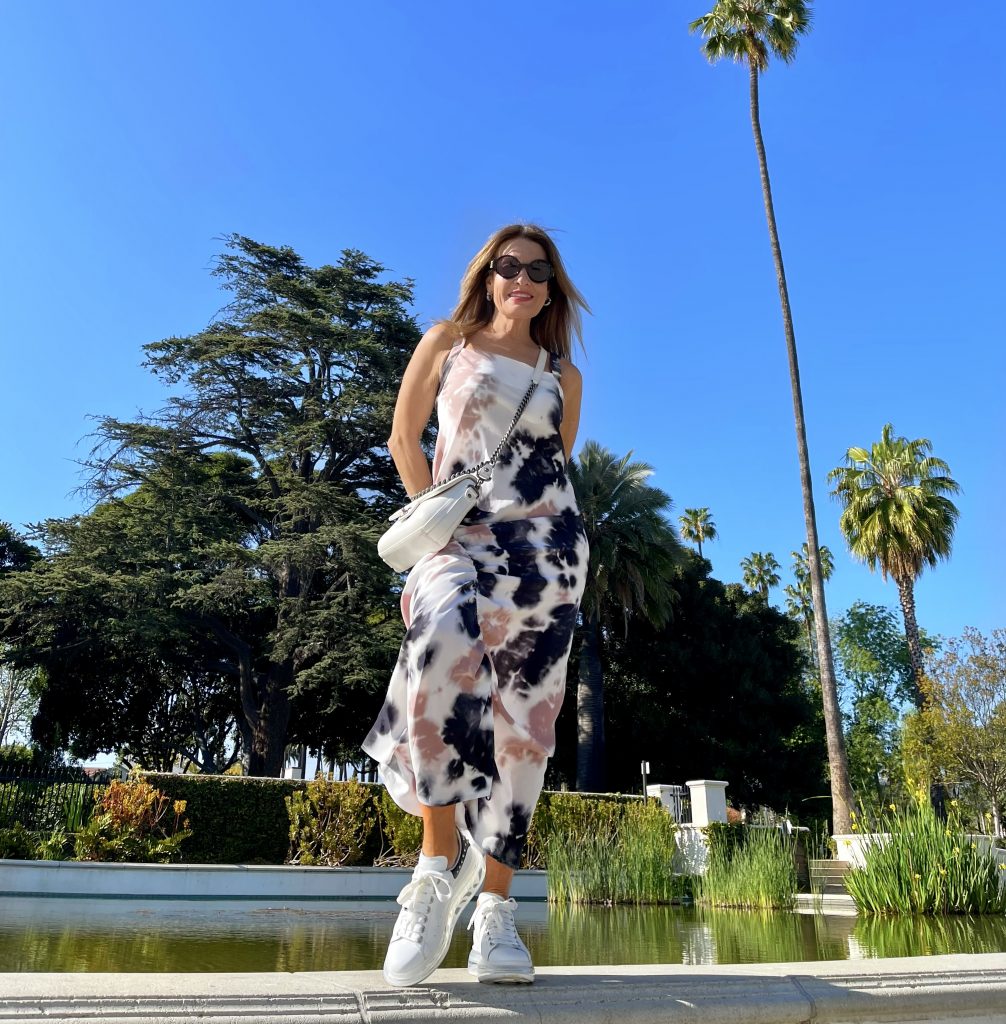 These photos were shot in Beverly Hills in an iconic setting along Santa Monica Bvd. We also shot a short Instagram reels that you can view here.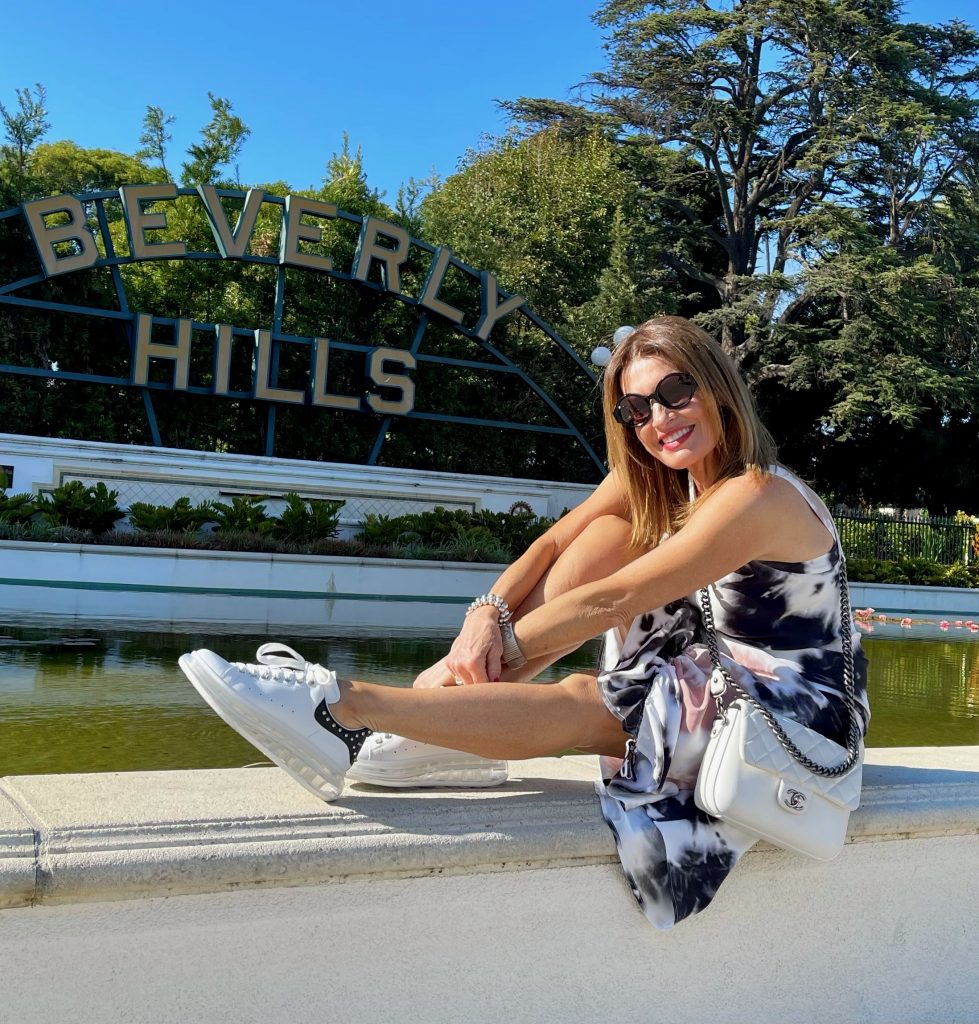 I added one more feature to this outfit, and that is my middle hair part. My amazingly talented hairstylist Sholé Mogadam, whose new salon is on Canon Drive in Beverly Hills, has been encouraging me to move my part to the middle. I finally agreed, and I can't understand what took me so long. A change is always good!