A couple of months ago, my cousin, Mira Genser Woods, called me. There is nothing unusual about that, Mira was a bridesmaid at our wedding, and I adore her. She told me that she wanted to engage my services as an "influencer" to help promote her friend's jewelry line, LOLA Pendants. She asked me to have a glance at the website and see what I thought. What I thought was that these enamel pendants are beautiful and meaningful. They spoke to me instantly. Mira then informed me that her friend and owner of LOLA, Lil Guerrera, had started another line of pendants called LOLA United, dedicated to front line workers. There is a gold nurse's pendant that is so beautiful; being a nurse, I was immediately attracted to it.
The" influencer" in me immediately envisioned it as part of a giveaway, a way of honoring a nurse, or two, who work bravely and tirelessly, especially now during this pandemic. Mira was intrigued by this idea, and in a couple of days, I was on a Zoom call with Lil, as I learned more about LOLA, which stands for Love One, Love All.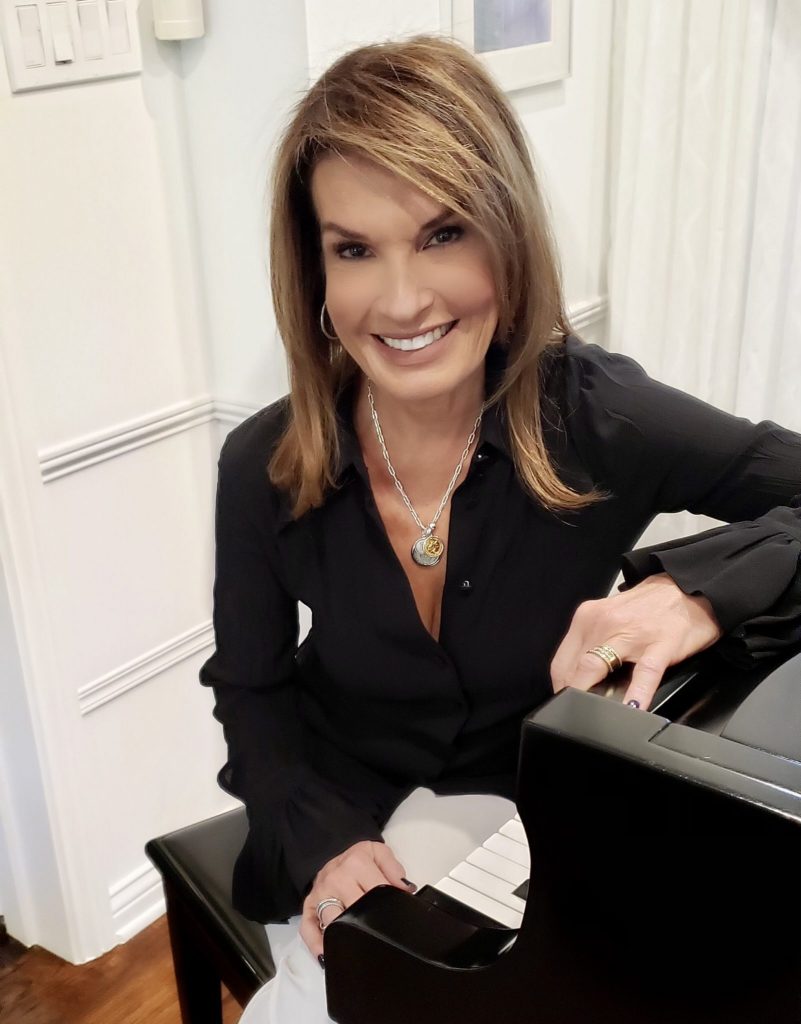 It was on a trip to Aruba, with her family, that Lil had her "aha" moment. It was there that she came across pretty pendants. She thought, "I could manufacture pendants like these, craft them in a high-quality way, and use beautiful chains as necklaces and bracelets from which to hang them. And that is how LOLA pendants were born. Mira tells me that she personally relies on these as Bat Mitzvah and special occasion gifts.
There are humsas, butterflies, dragonflies, bees, elephants, initials, quotes, etc. You can hang as many as you desire, with beautiful spacers. You can wear them as necklaces, bracelets, or anklets; there are also rings and cufflinks, creating endless possibilities. LOLA also does custom design, for a school or organization; what a beautiful way to honor a place or cause that has personal significance. "People are moved to wear and share their LOLA pendants triggered by important and often unexpected events in life. Whether it's an Angel pendant given to a mother bravely fighting cancer, a Compass pendant was given to a student starting college, a St. Christopher given to a constant traveler, or simply a Sand Dollar pendant that carries the memories of a beach vacation…when you wear LOLA you feel the love. Love one, love all.®"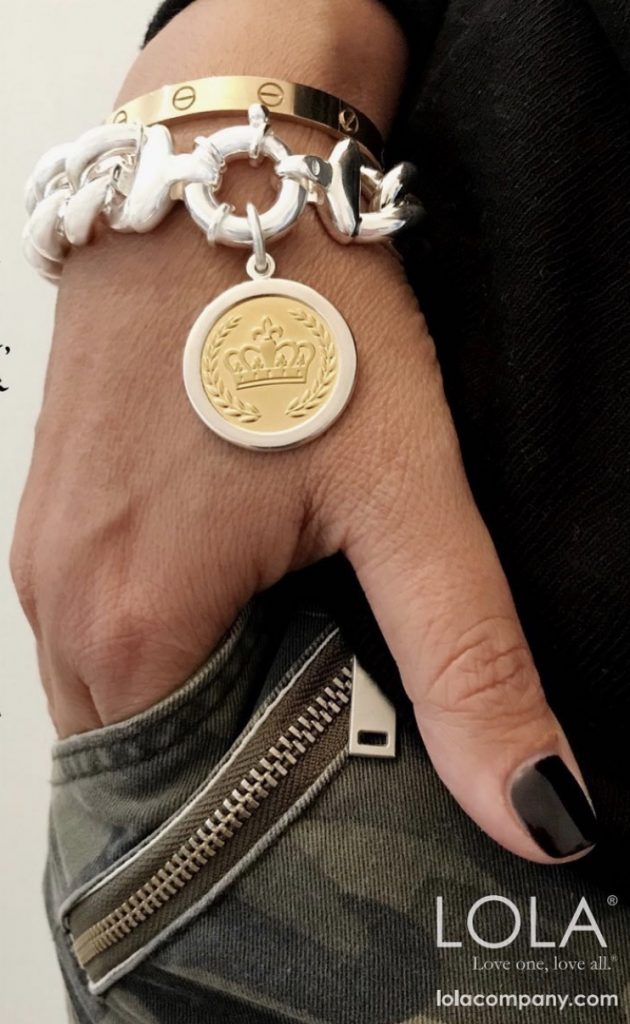 Lil says that she is incredibly humbled by the way in which these pieces resonate with people from all over the world. Lil manufactures these glass enamel pendants in places like Thailand, where this process dates back thousands of years. LOLA's workplaces are happy, safe, and joyful places that promote employment opportunities for women and men. Lil understands the importance of philanthropy and giving back. For this reason, she started United by LOLA. These pendants are specifically designed for our front line workers; medical specialists, members of the armed forces, navy and coastguard, EMS, nurses, firefighters, and police officers. What an incredible way to honor these brave women and men, who give of themselves in countless ways, and whose efforts, especially during COVID, have been invaluable for all of us. I encourage you to watch this moving video on the United by LOLA website, which highlights all of our front-line workers.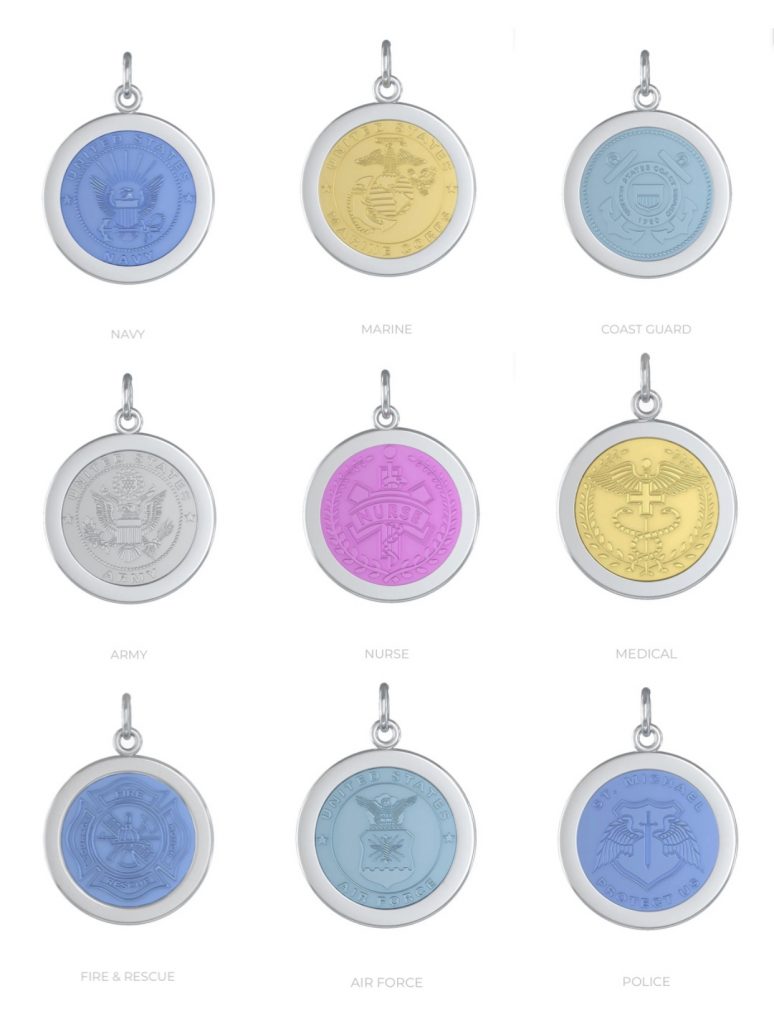 I hope that you will consider nominating a nurse for this giveaway that is near and dear to my heart. Please visit my Instagram page and follow the giveaway instructions HERE.
I am enormously honored to be partnering with United by LOLA, and will be gifting beautiful LOLA pendants for many years to come!