I often credit my mother, Irene, for many of the recipes that I use on my blog. The reason is simple; she is a fabulous cook. Here is her recipe and technique for an unbelievably delicious Apple Crisp.
Ingredients:
10-14 Granny Smith Apples (medium-sized)
4 cups of dry oats
2 cups of flour
1 cup of butter or margarine
2 1/2 cups of brown sugar
3/4 cups of white sugar
1/4 cup of cinnamon
Directions:
Combine butter or margarine, brown sugar, oats, and flour with hands into a crumbly mixture. Consistency is important so altering ingredients accordingly may be required. Set aside.
Peel and slice apples into thin pieces approximately 1/4 inch thick. Toss with white sugar and cinnamon. Adjust to taste.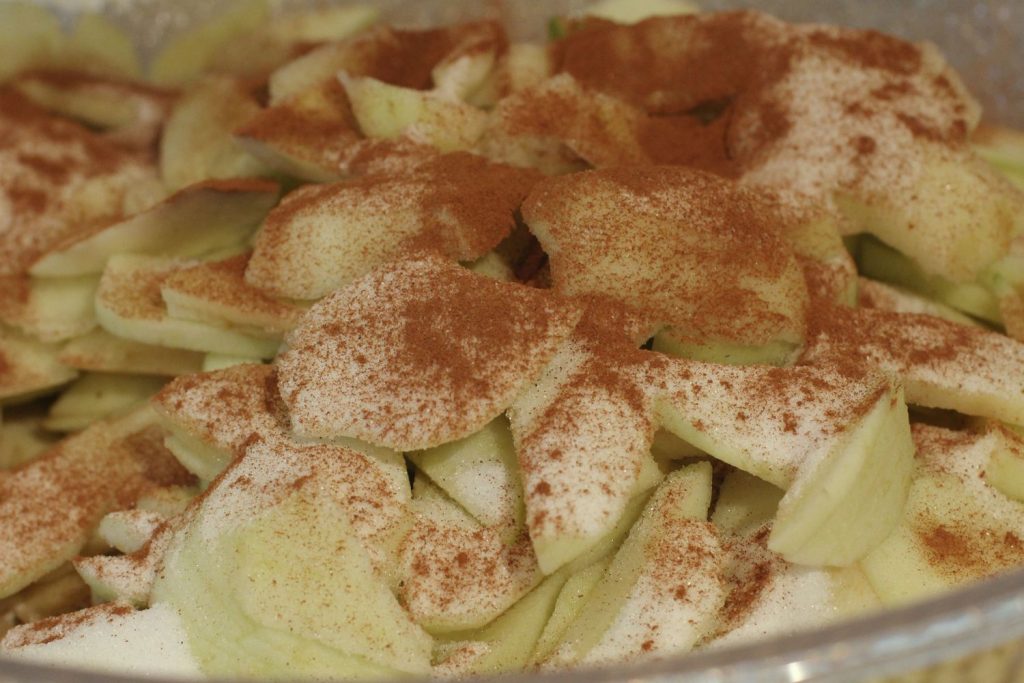 Spread crumb topping into the bottom of 9×13″ or a large dish of your choice. Layer the apples on top of the crumb mixture. Top with remaining crumb topping to cover the dish.
Bake at 350. Watch the topping-—if it becomes too dark, tent loosely with foil. Bake approximately 45 minutes or until the edges bubble. Serve plain or à la mode.