We have been traveling back and forth to Lake Tahoe ever since the quarantine began. We travel only by car; the trip takes about 7.5 hours. Each time I wear some sort of leggings in which I feel comfortable but not exactly chic. We don't really stop anywhere, but sometimes we get a coffee in the cute town of Bishop, CA. These silk joggers have changed all of that and I plan to wear them on our next road trip to Tahoe, tomorrow!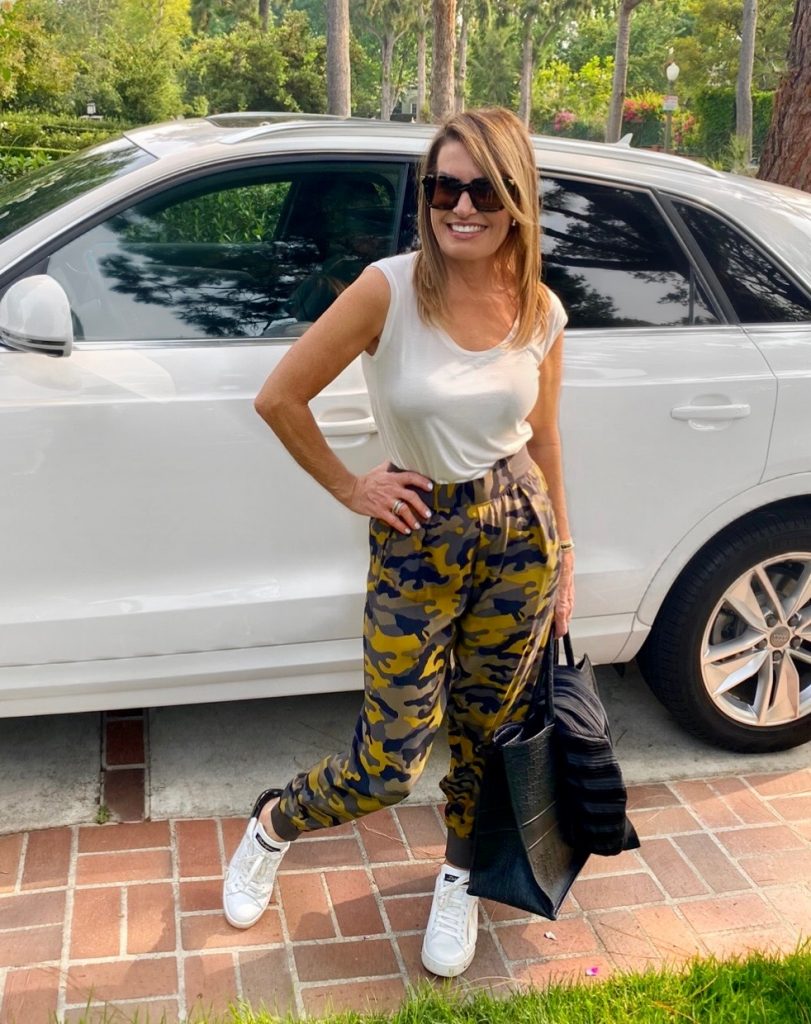 I paired it with an equally soft and scrumptious tee by Vince. These cute sneakers are by Dolce and Gabbana. They were purchased years ago and are no longer available, but I found a couple of lower-priced alternatives which I highlighted in the caption below the photo.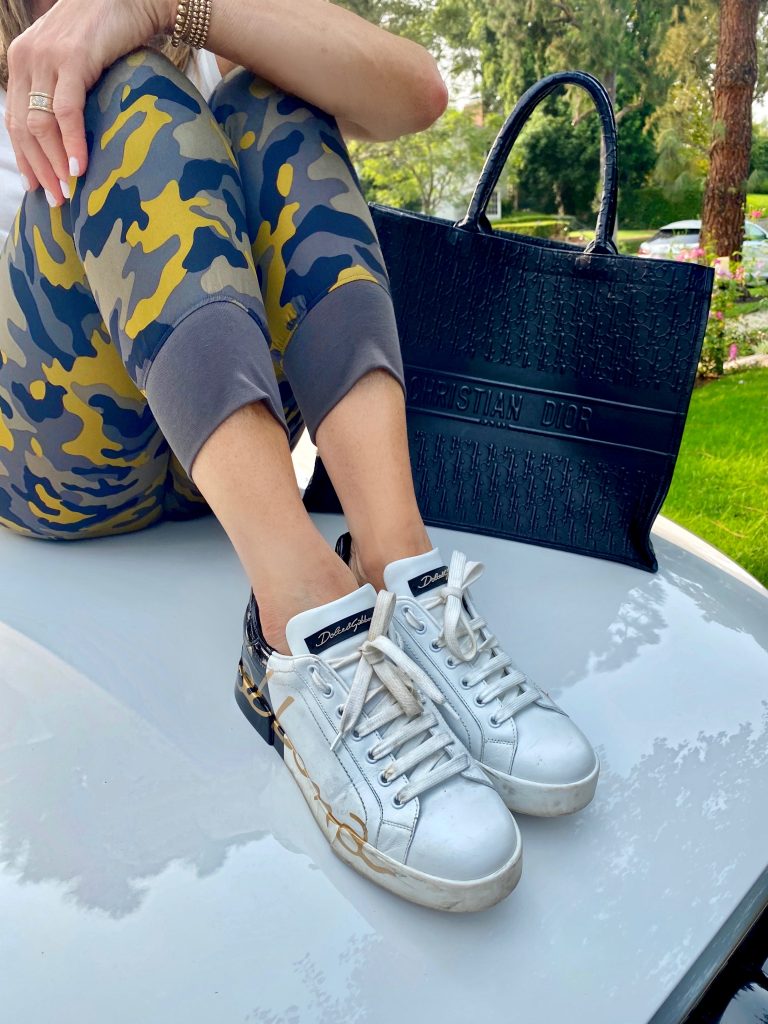 My beloved Dior tote was purchased with my Bloomies gift cards and ended up costing me next to nothing! This is a subject upon which I will continue to harp, When you shop at department stores, in this case, Bloomies, try to shop when you can accumulate the most points; then save them and reap the benefits when you come across a great designer bag that you cannot live without! In the meantime, I have found a similar and fabulous looking one for much less by Staud.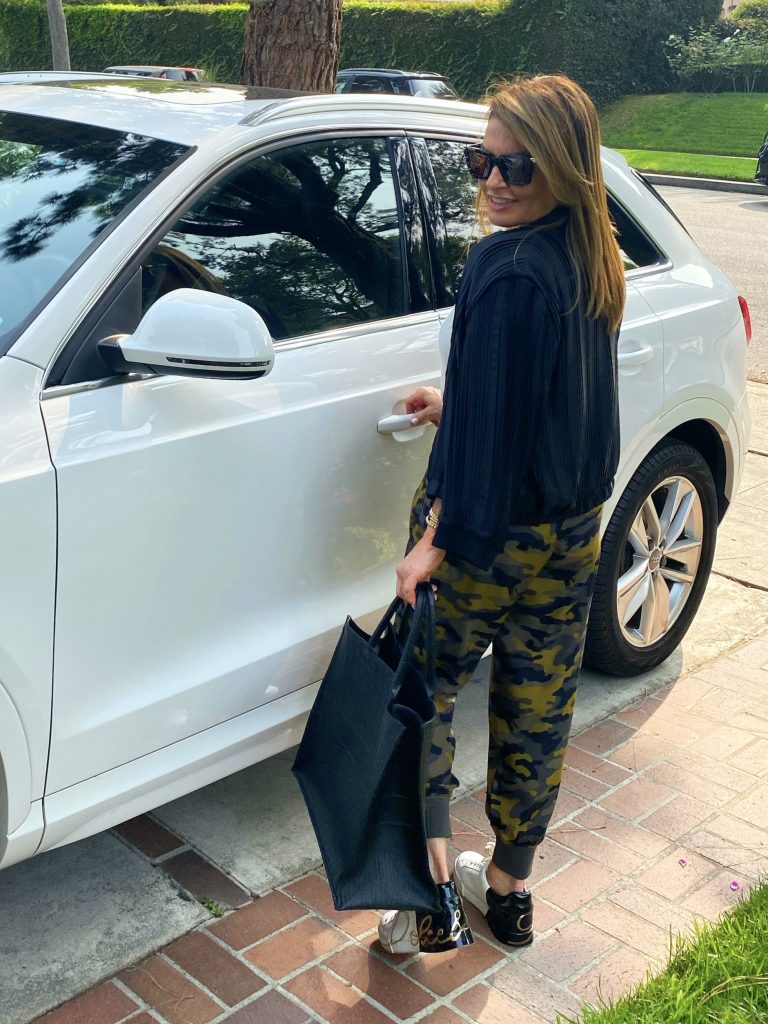 Grab a great black bomber jacket and you are set for everything that comes your way. And don't forget your mask (not pictured!).