From the pain and sadness of the recent protests in support of Black people and the end of systemic racism in this country, has emerged a redirection of our attention towards Black owned businesses. Last month, you will recall that I featured a dress from the company, The Folklore. I mentioned that I had ordered a couple of items by The Folklore clothing brand, this fabulous skirt being one of them. I fell in love with the print and silk jacquard fabric from the photo on their website. I am typically not one to order clothes via a website, since I prefer to touch and feel. However, all that has changed in recent months, and online shopping has become hugely popular. I have decidedly jumped on board.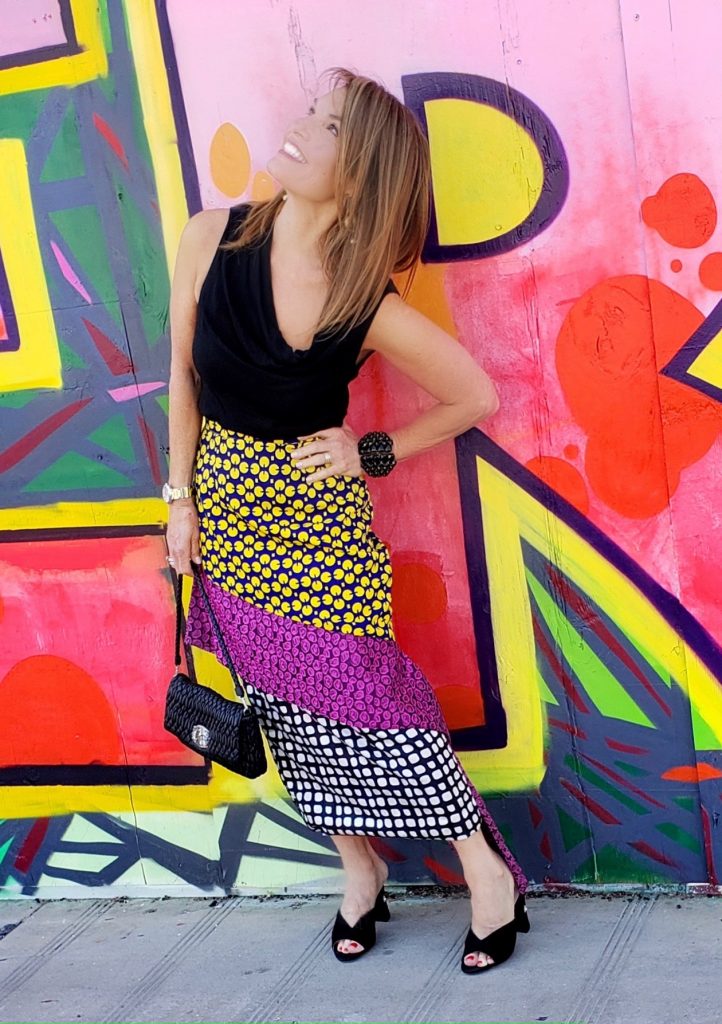 I loved so many things on The Folklore website which ranges from housewares to accessories. And lucky you….this beautiful skirt is now
on sale! There are many items on sale and I have curated some of them for you below. In addition, their Fall capsule is absolutely stunning and I urge you to check it out. There are beautiful pants, tops and dresses, along with stunning jewelry, sandals and handbags. They have unique cheeseboards and earthenware platters, that would make wonderful gifts.