Way back in October, I received an email from Not Your Daughter's Jeans asking if I would be interested in doing their campaign. Having never actually tried this brand but admiring it from afar, I jumped at the opportunity. A week after I signed on, I discovered that my post-op foot infection would necessitate my being in a bandage for at least three months. The company was very understanding and said to go ahead and wait until the foot heals and I can wear a shoe with the jeans.
Well everyone, that time is now! I am so excited to introduce you to this brand of denim and beyond—and if you are new to NYDJ, that's the abbreviated name, then I know you will be as pleasantly surprised as I was! I was instructed to go on to their website and choose any pants that I desired, and they would send it to me. The company was very helpful with the sizing as well. I chose this pair because I loved the color and the fact that it was a clean skinny with no rips or embellishments. The fit is fantastic, as the jeans stay up without requiring a belt, and do not sag in the butt! They flatten what's full and fill out what's flat! Originally established in 2003, NYDJ was made for women looking for a flattering fit that was comfortable and could be worn with confidence. Not Your Daughter's Jeans is not just denim as this brand extends to tops and accessories and many different styles of pants, shorts and capris. There is definitely something for everyone no matter your shape or size. In addition, their jeans are well priced and the quality is excellent.

In addition to great clothes, NYDJ knows how to give back. In response to COVID-19, the company is donating 10% of proceeds from every NYDJ.com order to United Way relief initiatives. This is the kind of brand with which every influencer dream of partnering! Way to go, NYDJ!!!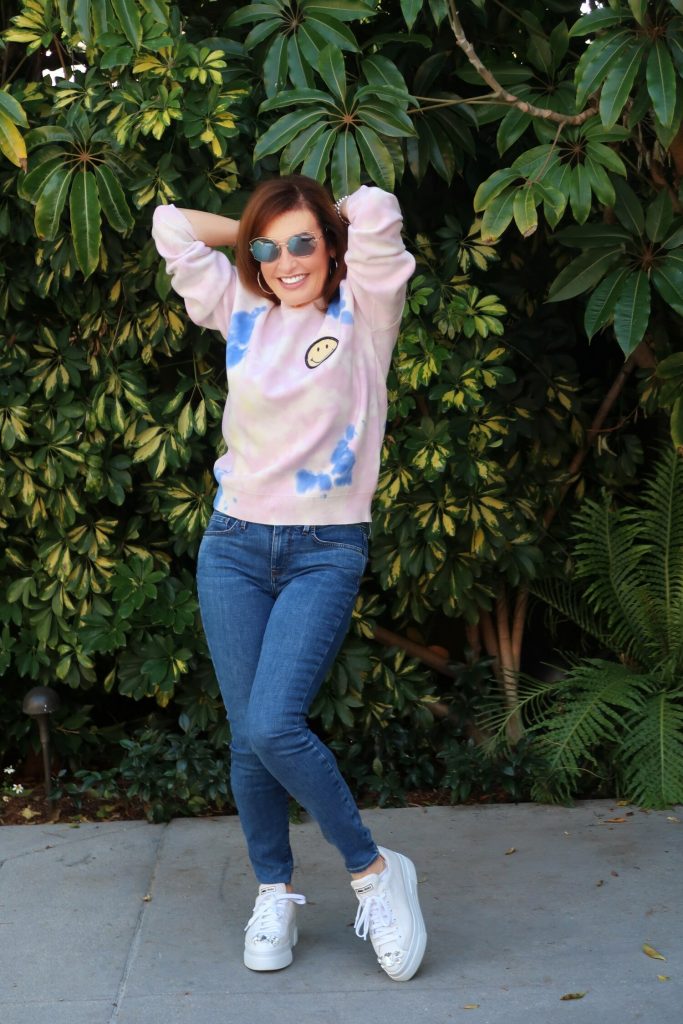 Enclosed in the package was also a fabulous breast check reminder card that can hang on a door nob, which I proceeded to hang on my bathroom door as a reminder to check my breasts often and not just in October during Breast Cancer Awareness Month.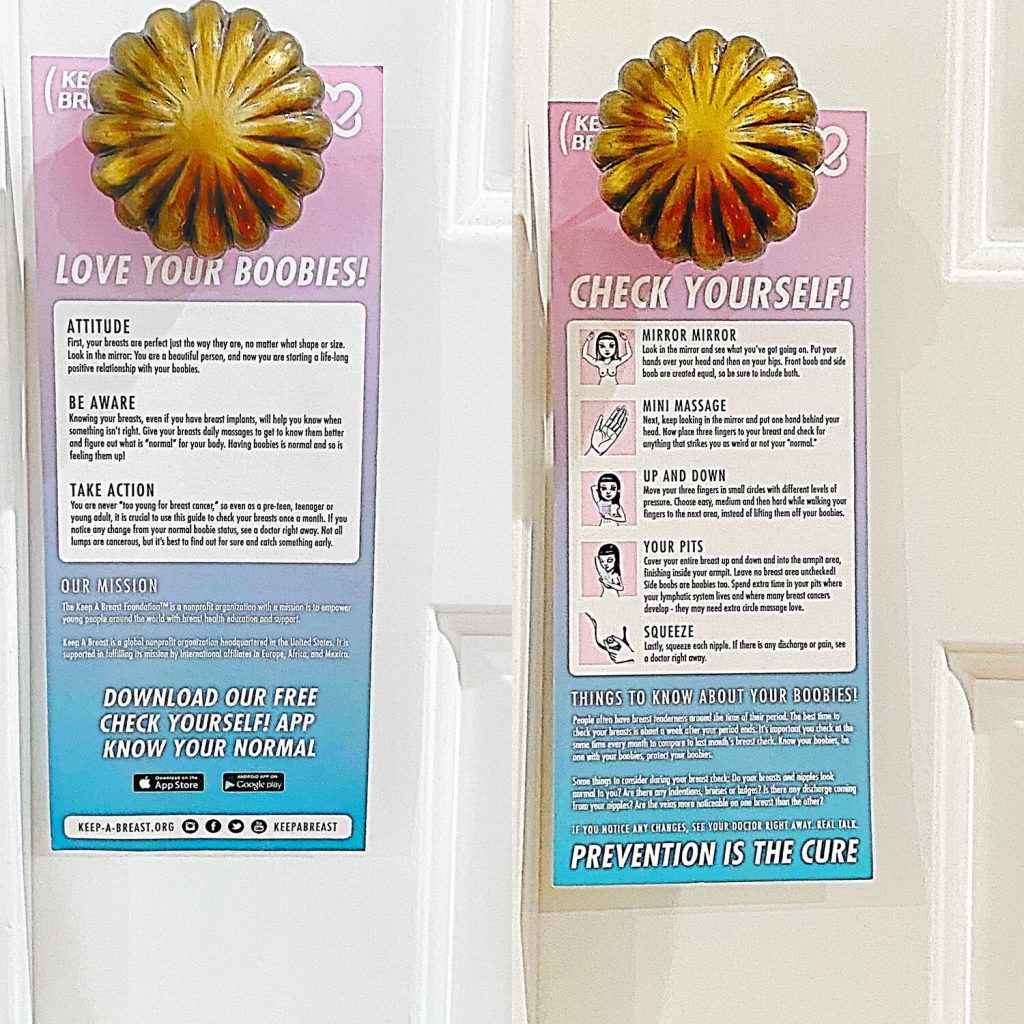 I am also in love with this tie-dye sweater from Sandro and its retro happy face patch, which I suspect will appeal to my "hippie flower child," as will these amazing embellished sneakers. And even though the jeans are "not your daughter's," I know that they too will find their way right into my daughter's closet… because as the saying goes… like mother like daughter!!