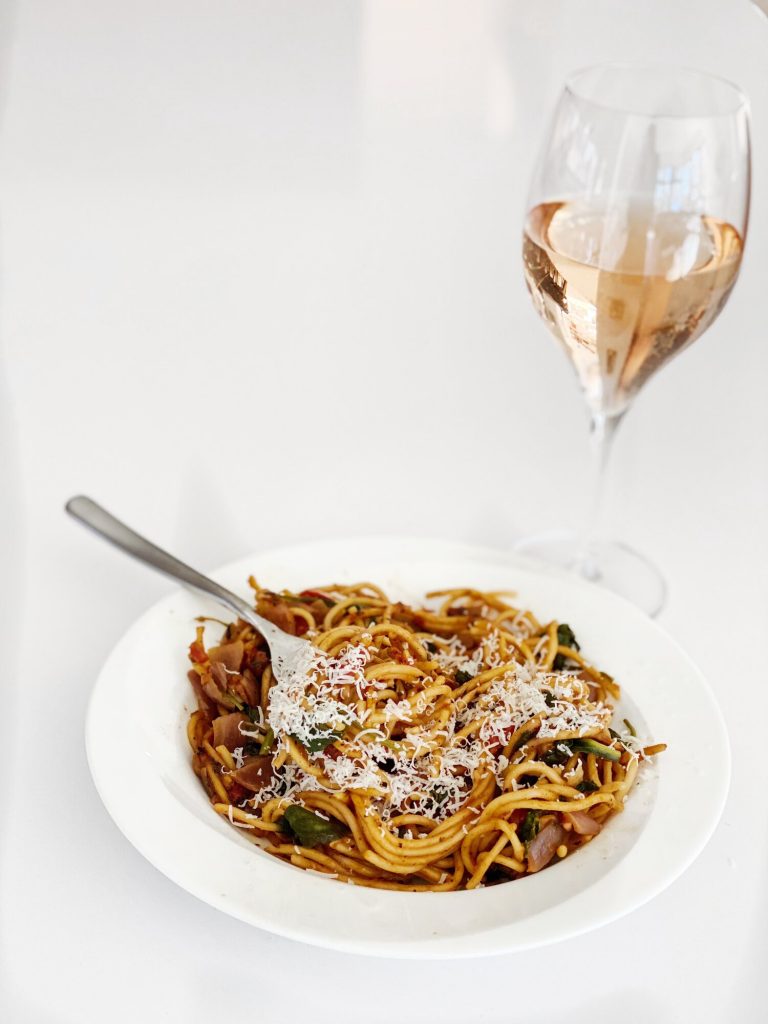 Ingredients
1 tablespoon olive oil
1 cup chopped onion
6 garlic cloves, finely chopped
1 (14.5-ounce) can unsalted petite diced tomatoes, undrained
1 1/2 cups unsalted chicken stock (such as Swanson)
1/2 teaspoon dried oregano
8 ounces whole-grain spaghetti or linguine (such as Barilla)
1/2 teaspoon salt
10 ounce fresh spinach
1 ounce Parmesan cheese, grated (about 1/4 cup)
Directions:
Heat a Dutch oven or large saucepan over medium-high heat. Add oil; swirl to coat.
Add onion and garlic to pan; sauté 3 minutes or until onion starts to brown.
Add tomatoes, stock, oregano, and pasta, in that order. Bring to a boil. Add noodles; stir to submerge in liquid.
Uncover; stir in salt. Add spinach in batches, stirring until spinach wilts. Remove from heat; let stand 5 minutes. Sprinkle with cheese and serve!