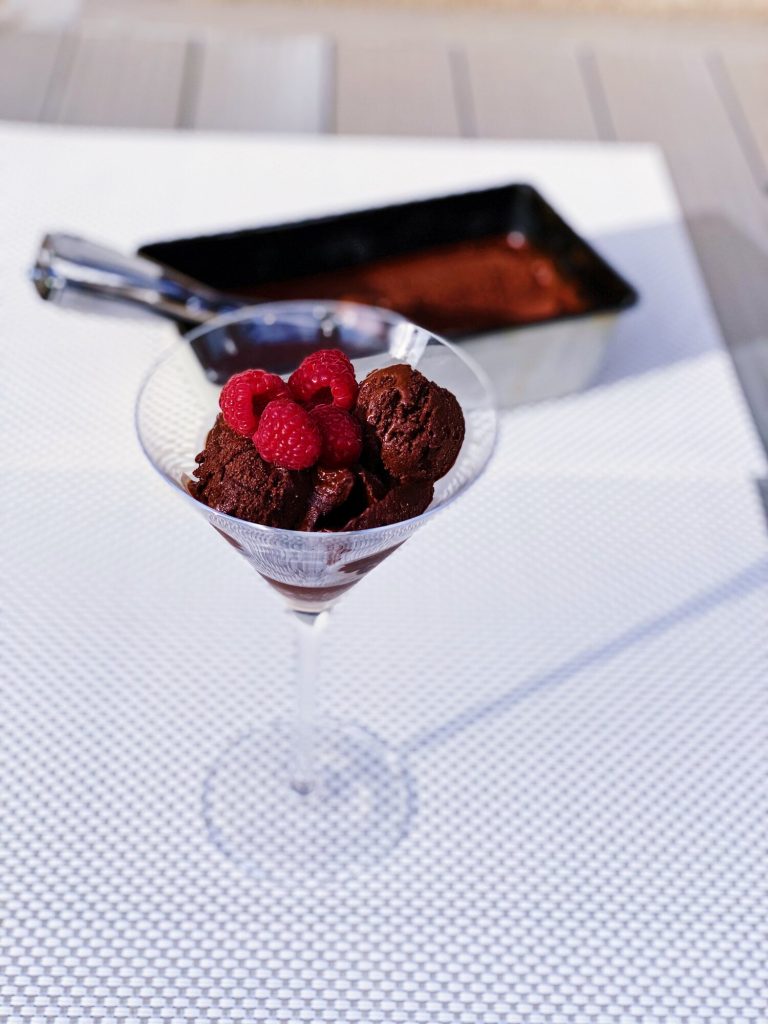 Ingredients:
2 1/4 cup of water
1 cup of sugar
3/4 cup of unsweetened cocoa powder
pinch of salt
3/4 cup of semisweet chocolate chips
1/2 teaspoon of vanilla extract
Directions:
Combine 1 1/2 cups of the water with the sugar, cocoa powder and salt in a small saucepan over medium-high heat. Whisking constantly, bring to a boil. Boil for about 1 minute. Remove from the heat and transfer to a large bowl.
Stir in the chocolate chips until melted. Add vanilla and remaining water.
Use a hand mixer to blend until frothy.
Refrigerate until very cold, about 1 hour, then transfer bowl to the freezer for 2 hours. Blend with hand mixer again until airy and transfer to the freezer for another 2 hours.
Blend with hand mixer one last time, then transfer to a loaf pan and freeze until set, 1-2 hours.