These are so good, that I have made and devoured them for two weeks in a row.
Ingredients:
1/2 cup of soy sauce
1/4 cup of brown sugar
1 clove of garlic
1-inch knob of fresh ginger
1 tablespoon of rice vinegar
1 tablespoon of sambal oelek (or sriracha)
1 tablespoon of toasted sesame oil
1/2 tablespoon of cornstarch
1 head of cauliflower, separated into florets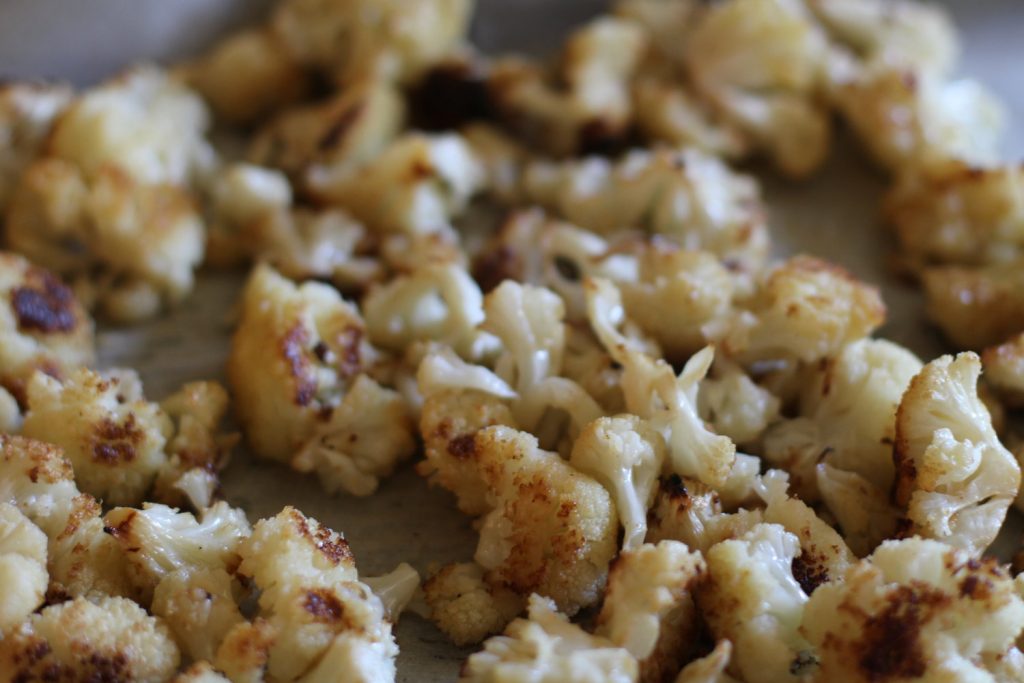 Directions:
Toss 6-8 cups of cauliflower florets with some olive oil and roast on a pan at 450 degrees for about 30 mins.
When it's done, toss enough sauce on the pan to get the cauliflower nice and saucy.
Load into butter lettuce cups and top with extra sauce, crushed peanuts, and chives.