Tumeric and ginger are known for their anti-inflammatory properties and give this dish an added boost of health. The flavor of this riced cauliflower is so delicious that I dare you to have any leftovers!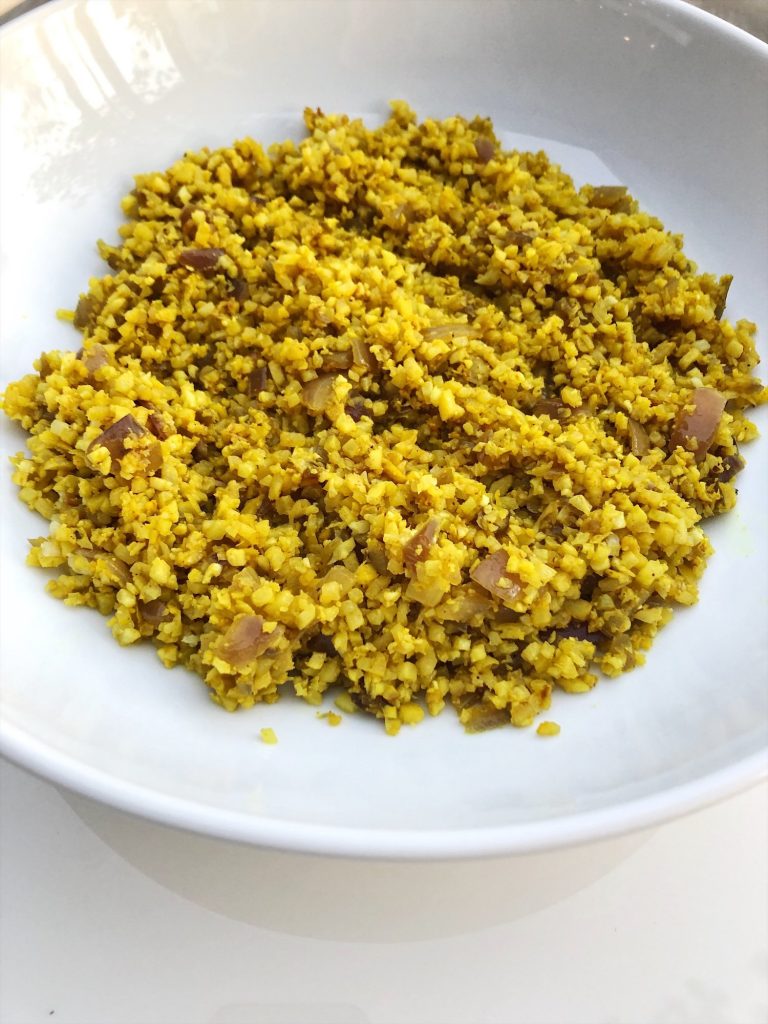 Ingredients:
2 cups of riced cauliflower, one sixteen ounce bag or two heads of cauliflower riced in a food processor fitted with a metal blade.
1 red onion, chopped
non-aerosol olive oil spray
or 1-2 tablespoons of olive oil
1/2 of teaspoon turmeric
1/4 teaspoon of ginger
1/2 teaspoon of garlic powder
kosher salt and pepper to taste
Directions:
Coat a frying pan, I like to use a cast-iron skillet, with cooking spray, or simply add 1-2 tablespoons of the oil.
Sauté the onions on medium-low heat until soft and translucent, about 15 minutes.
Add the cauliflower and the spices and continue to sauté until tender and well coated.
Serve immediately. Serves 4-6.