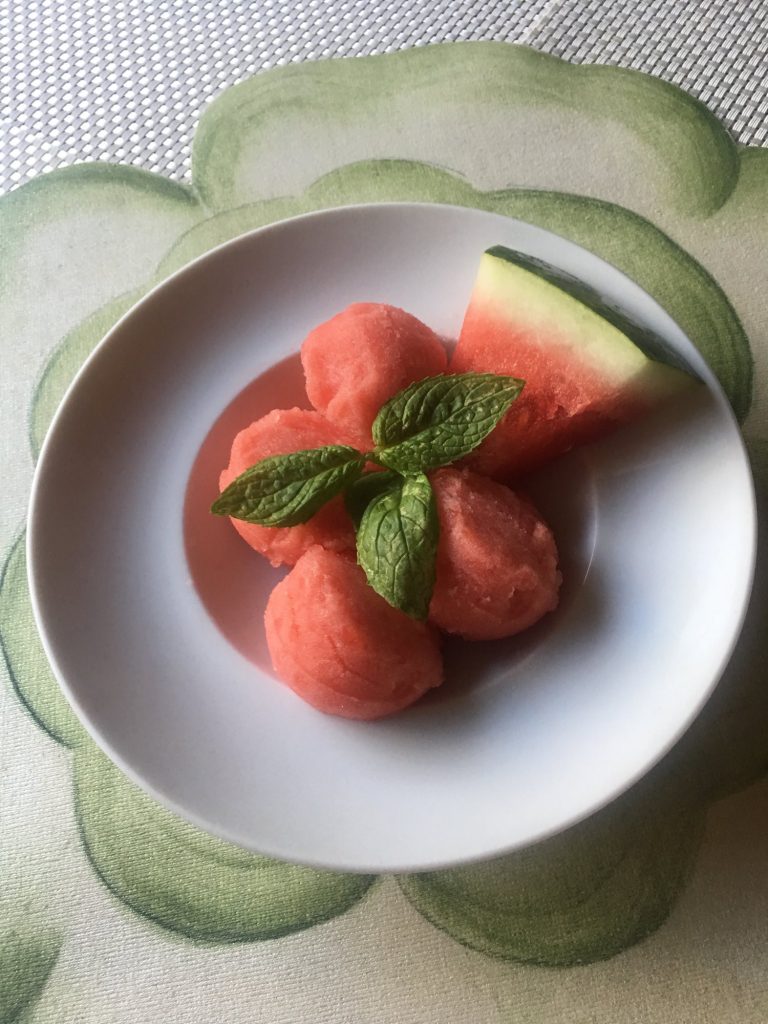 Ingredients:
3 1/2 cups fresh seedless watermelon chunks (about 1/2 medium watermelon)
2 teaspoon freshly squeezed lime juice
1/4 cup warm water, as needed
raw honey (optional) to taste
* I did not use anything to sweeten my sorbet.
Directions:
Freeze the watermelon chunks overnight. I lay mine out on a baking sheet lined with parchment paper.
Place the frozen watermelon chunks in a food processor or heavy-duty blender, along with the lime juice, and allow to sit for 5 minutes to slightly thaw.
Blend until smooth. You may need to add some of the warm water and press down with a spatula to help the process along.
Eat immediately for a softer texture, or transfer into a freezer-safe container and freeze for 3-4 hours or until firm.