This is super delicious and super low in calories! The recipe is taken from one of my favorite low-calorie food blogs, Hungry Girl. I insist that you make it immediately for a guilt-free snack!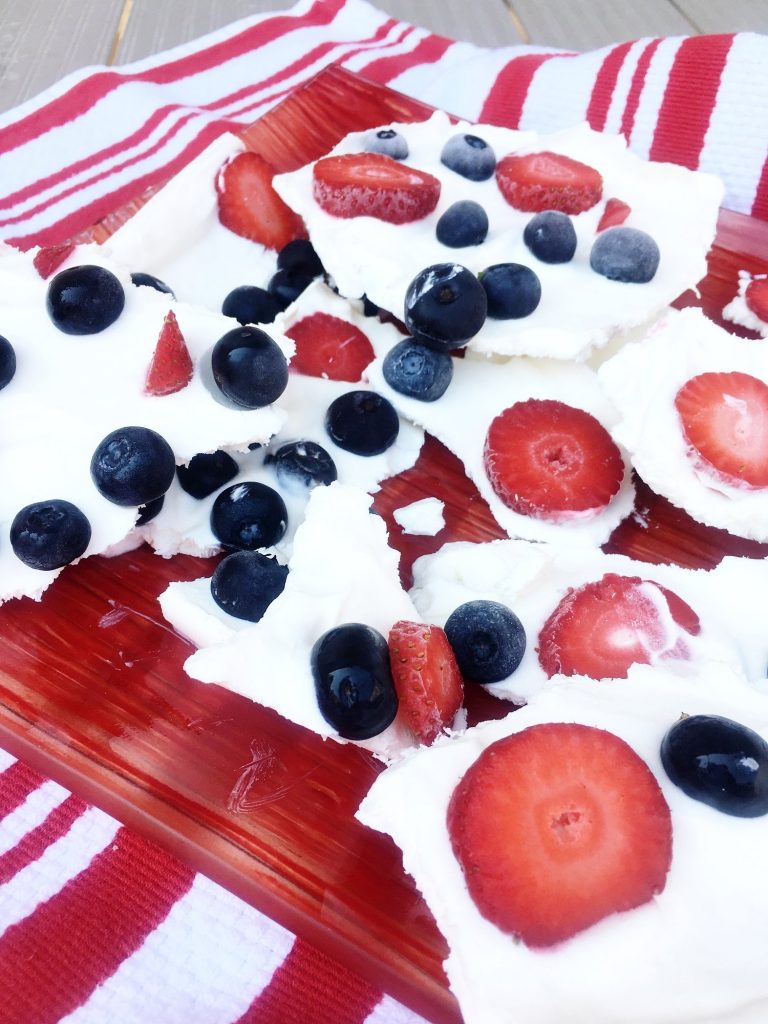 Ingredients:
1 1/2 cups fat-free plain Greek yogurt
1 cup natural light whipped topping (I use Cool Whip light)
1 1/2 tablespoon lemon juice
4 packets no-calorie sweetener (like Truvia)
1 teaspoons lemon zest
1 teaspoons vanilla extract
1/2 cup blueberries
1/2 cup sliced strawberries
Directions:
Line a baking sheet with parchment paper. (If it won't fit in your freezer, use an 8″ X 8″ baking pan instead!) 
In a medium-large bowl, combine all the ingredients except berries. Mix until smooth and uniform. 
Spread mixture onto the baking sheet in a thin layer, about 1/4 inch thick.  Top with the berries, and lightly press to adhere. Lightly cover with foil and freeze until firm, at least 2 hours. 
Slice or break in to 6 pieces. Makes 6 servings.