I love jade. There is something very humbling and serene about the stone that has always spoken to me. How apropos then, that we were traveling in China, where jade is available in abundance. Many years ago, a friend who does business in China brought home this beautiful piece of jade and gave it to me. I asked a jewelry designer friend of mine if she could create a necklace that would do it justice. She did a beautiful job as you can see. I don't wear it often, mostly because I can never find the right outfit to highlight it. That is until now. This jade green suede skirt by Theory is a standout piece all on its own but is completely elevated by the necklace, and vice versa. They seem to work in perfect harmony, especially when paired with a simple white tee.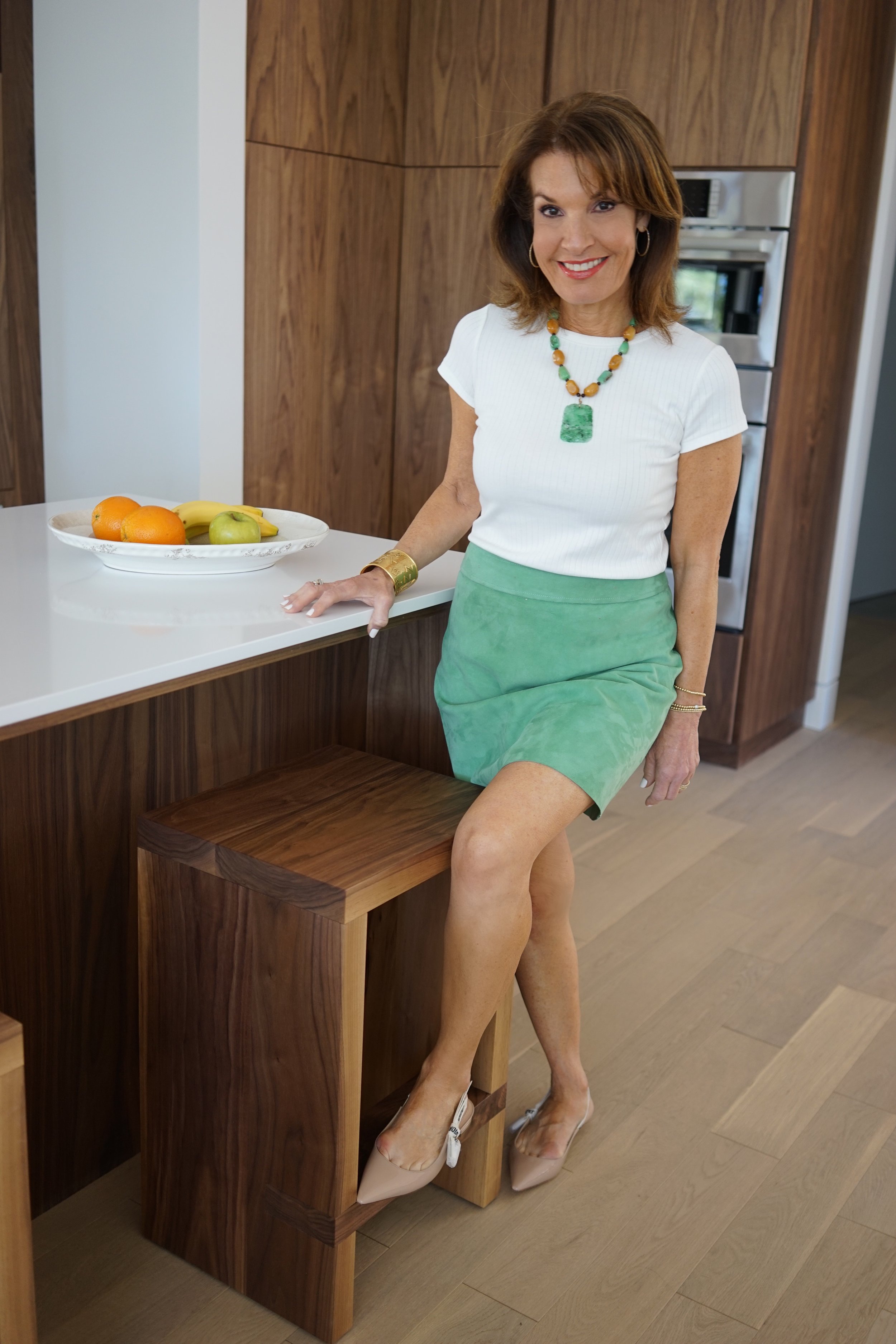 I have been coveting these J'ADIOR slingbacks after seeing them paraded around my Instagram feed. The nude color blends in with the foot, thereby elongating the leg in spite of the flat heel. This is a huge plus for me at 5'3″ 1/2… yes, that half-inch is really important to me.
Theory Top and Skirt, Christian Dior Slingbacks and Sunglasses… All from Bloomingdales.