These are hands down the best chicken burgers I have ever tasted. They are packed with flavor and the spinach gives them a boost of iron!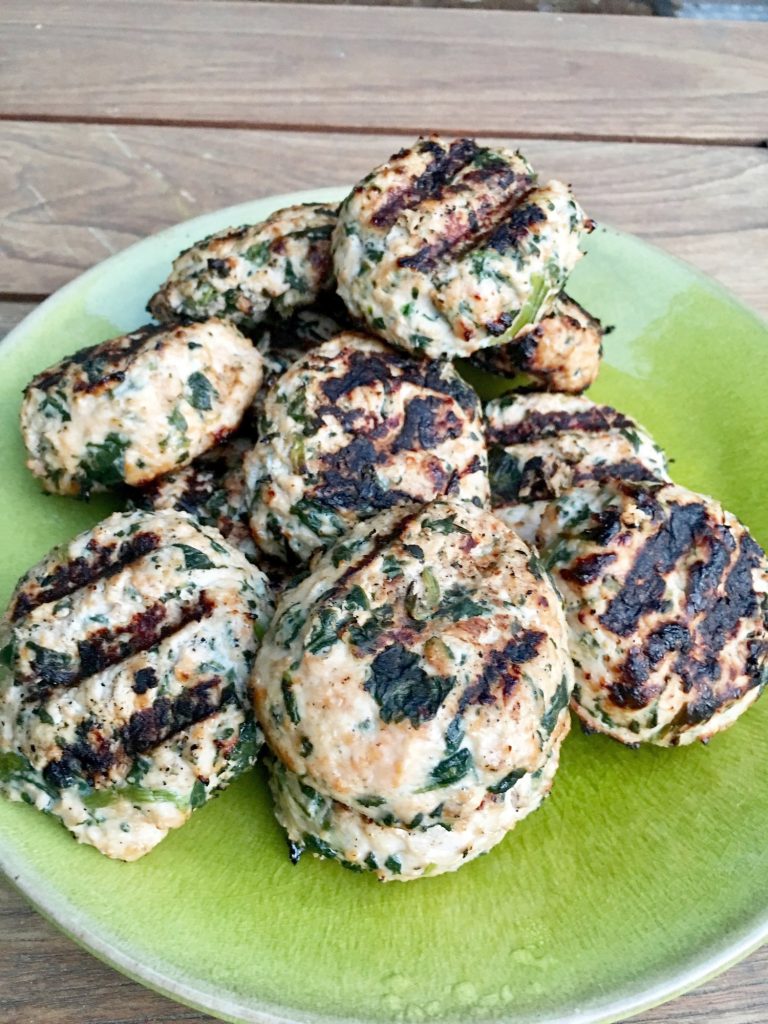 Ingredients:
2 pounds of ground chicken (dark or white meat)
1 package (10 oz) of frozen chopped spinach, thawed and squeezed of excess liquid.
1 large egg
1/2 teaspoon of ground nutmeg
1 teaspoon of Worcestershire sauce
3 tablespoons of tomato ketchup or tomato paste
1/4 cup of dried bread crumbs or panko
kosher salt and freshly ground pepper
Directions:
In a large bowl, combine the chicken, spinach, egg, nutmeg, Worcestershire sauce, ketchup, bread crumbs, 1 teaspoon salt, and 1/4 teaspoon pepper.
Use your hands to mix thoroughly. Cover and refrigerate for 15 minutes to allow the mixture to firm.
Form the meat mixture into small patties, using about 1/4 cup of the meat mixture per patty and making each patty about 2 1/2 inches thick. If the mixture is super sticky, wet your hands before forming the patties.
If cooking indoors: Preheat the oven to 450°. Place the patties on a baking sheet. Roast until cooked through for about 20 minutes.
If you have a stovetop grill pan, you can grill them on medium-high heat for 1-2 minutes on each side, just to get some nice grill marks, and then finish cooking them at 400 in the oven for about 12 minutes.
If grilling outdoors: Prepare a medium-hot fire in a charcoal or gas grill. Grill the burgers, turning once until cooked through, about 4 minutes per side. Serve the burgers right away.