Whatever you call it, Komish Broit, Mandel Broit, Mandel Bread or Biscotti, there is nothing more satisfying than one of the above with a cup of tea. During Passover, the ingredients are specifically designed to exclude flour, baking powder or other ingredients which are not Kosher for Passover. Here is my mother's tried and true recipe for what we call Komish Broit.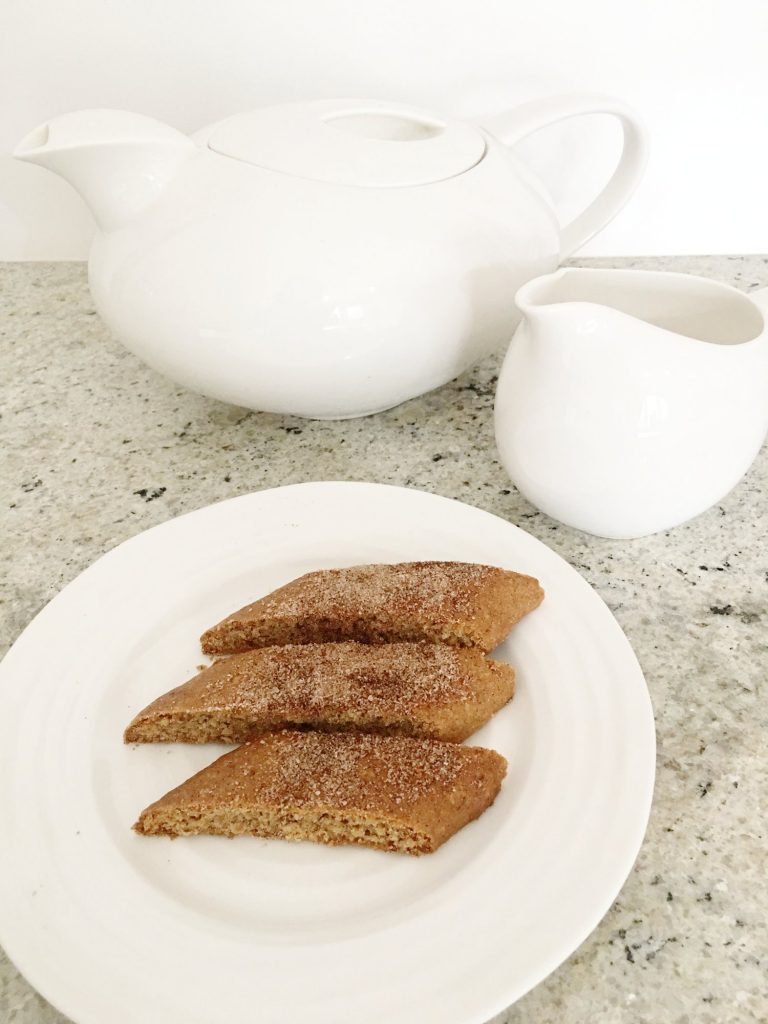 Ingredients:
3 eggs
3/4 cup granulated ssugar
3/4 cup vegetable oil
2 tbsp potato starch
3/4 cup almonds, chopped
1/2 tsp salt
1 tsp cinnamon
3/4 cup cake meal
1/4 cup matzo meal
Topping:
1/2 cup granulated sugar
1 tbsp cinnamon
Directions:
Chop almonds.
2. Beat eggs, sugar and oil. Add remaining ingredients and allow to set a while (10-15 minutes).
3. Moisten hands slightly with oil and shape mixture into 3-4 long rolls on a baking sheet, leaving space between each, as they will spread. I use oil on my hands to shape them into logs.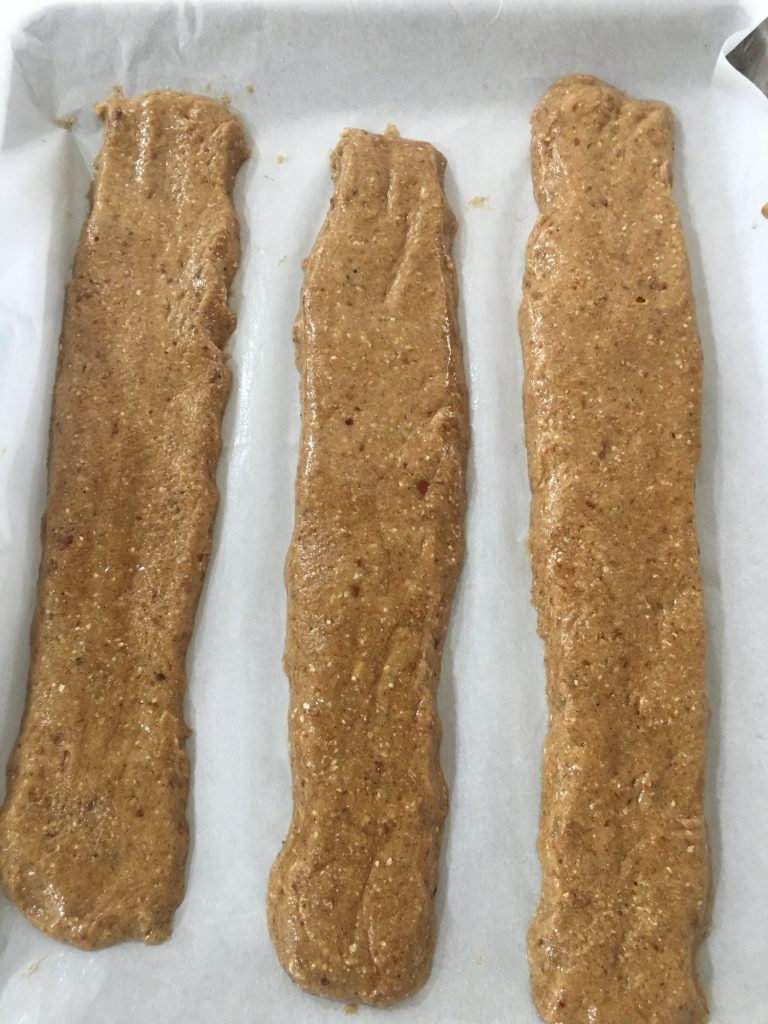 4. Bake at 350° F for 30-40 minutes. Cool slightly and slice. Sprinkle cinnamon and sugar mixture on top and return to oven at 150° to dry out until crisp and light brown.