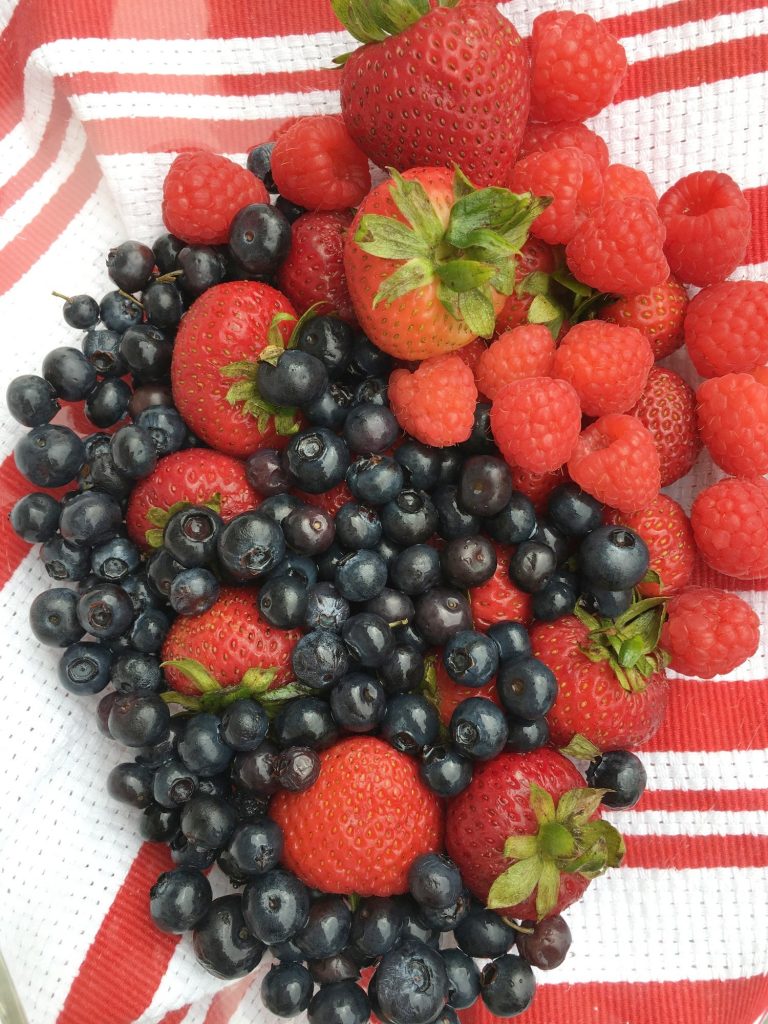 Mother Earth gave us these berries for a reason… to bake them into delicious muffins that are perfect for the Fourth of July or any day!
Ingredients:
3 cups of all-purpose flour
1 tablespoon of baking powder
1/2 teaspoon of baking soda
1/2 teaspoon of kosher salt
1 1/2 tablespoons of cinnamon
1 1/4 cups of milk
2 large or extra-large eggs, lightly beaten
1/2 pound (2 sticks) of unsalted butter
1 cup of fresh blueberries
1/2 cup of fresh raspberries
1/2 cup of diced fresh strawberries
1 1/2 cups of sugar
Directions:
Preheat oven to 375 degrees. Line muffin tins with paper liners.
Sift flour, baking powder, baking soda, salt, and cinnamon together in a large bowl. Stir to make sure the ingredients are combined.
In another bowl, combine the milk, eggs, and melted butter. Make a well in the middle of the dry mixture, pour the wet mixture into the well, and stir until just combined. There will be lumps but don't overmix the batter!
Add the blueberries, raspberries, strawberries, and sugar and stir gently to combine.
Using a 2 1/4 inch ice cream scoop, spoon the batter into the muffin cups to fill the liners. Bake for 20-25 minutes, until a cake tester, comes out clean and the tops are nicely browned.