I first came upon Israeli fashion designer, Ronen Chen, when I visited Tel Aviv last Spring. My sister, Maureen, who lives there, took me to his store, because she suspected that I would love his designs. She knows me well, and we proceeded to spend hours there, combing through his minimalist designs and flattering cuts. There are plenty of basic essentials, from jeans to tank tops, and then there are simple dresses that transform from the hanger to the body in surprising ways. I have done two videos posted here and here, so that you can see two of his dresses in motion.
Ronen Chen is a designer with a conscience. His commitment to sustainablilty is evident in his philosophy of buying classic pieces that are made to last, minimizing waste. He designs a limited amount of pieces so to reduce the amount of unsod garments at the end of each season. Most of the fabrics he chooses do not require dry cleaning, which as we know is one of the most environmentally harmful processes. He also gives back to his community through the organization, HerAcademy, a vocational school dedicated to ehlping young girls and women who have been abused.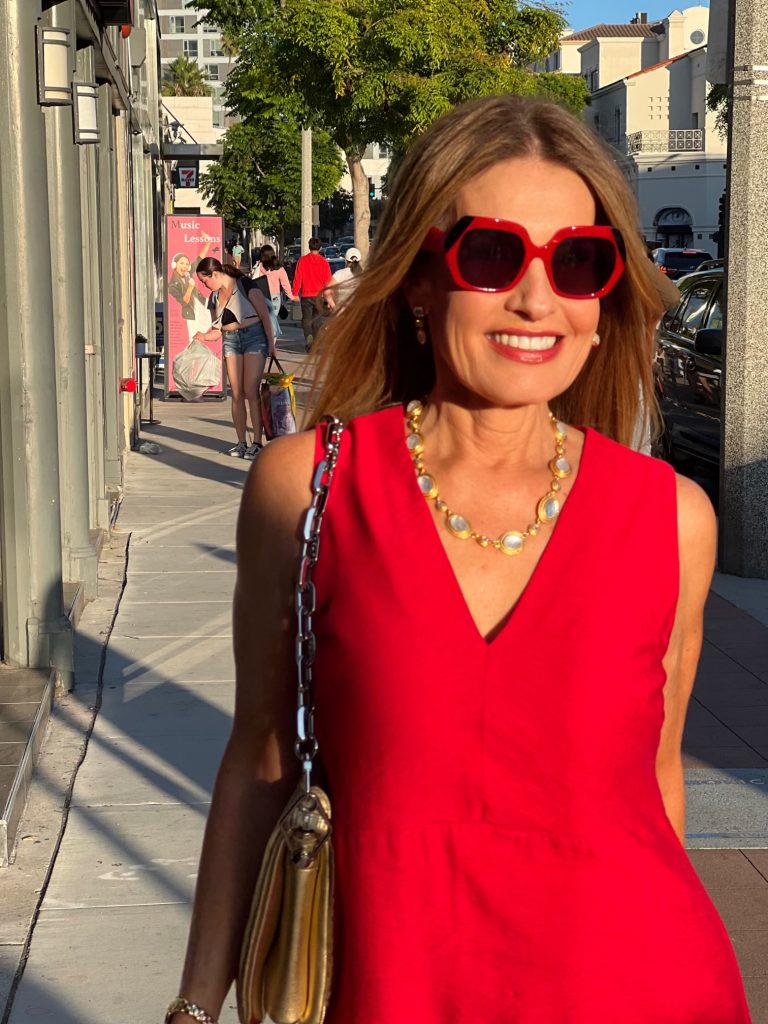 Accessorizing this dress was easy thanks to this beautiful necklace and earring set by Julie Vos. Check out her wonderful collection of jewelry all well priced and affordable.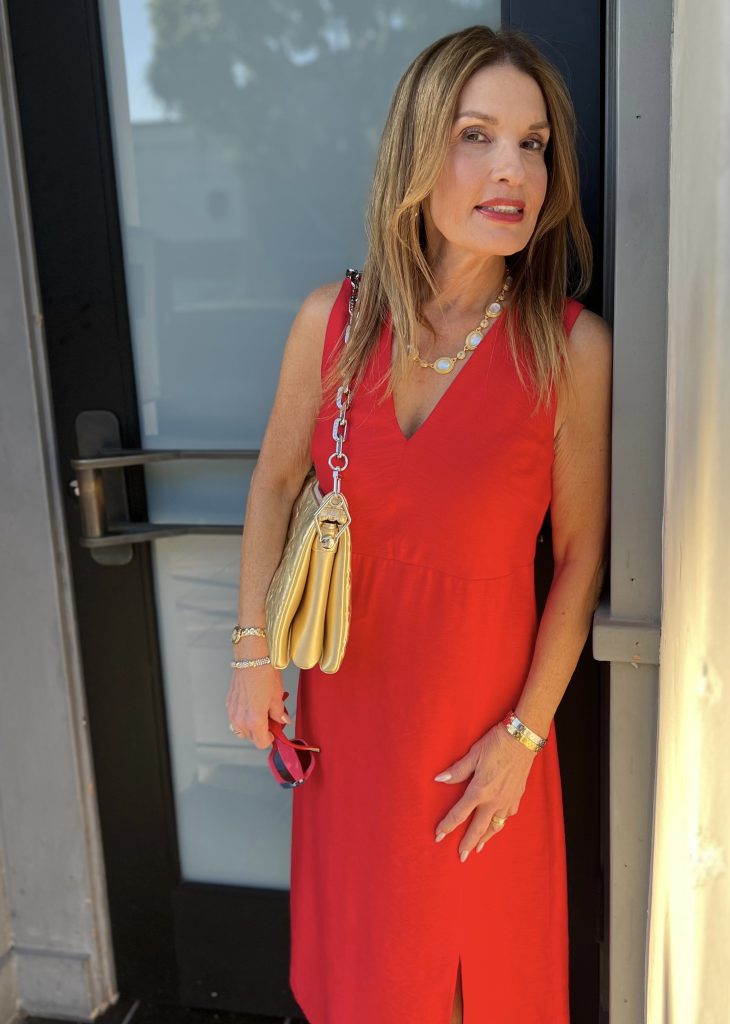 Ronen Chen has curated a wonderful selection of shoes, bags, and other accessories including sunglasses by Oscar and Frank as featured below.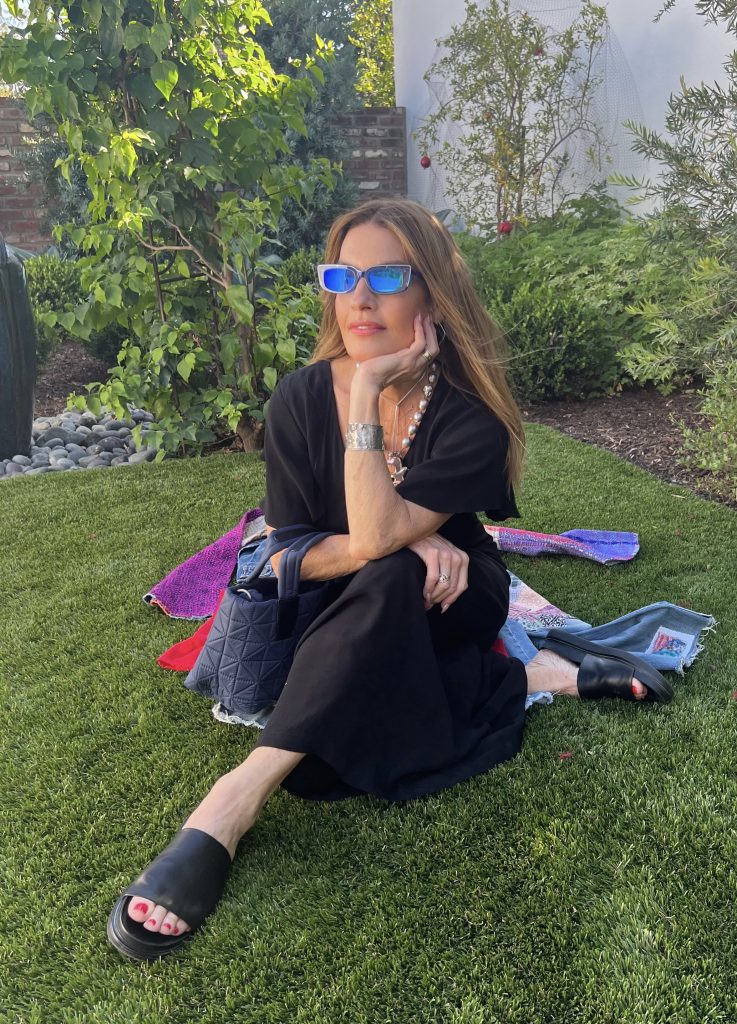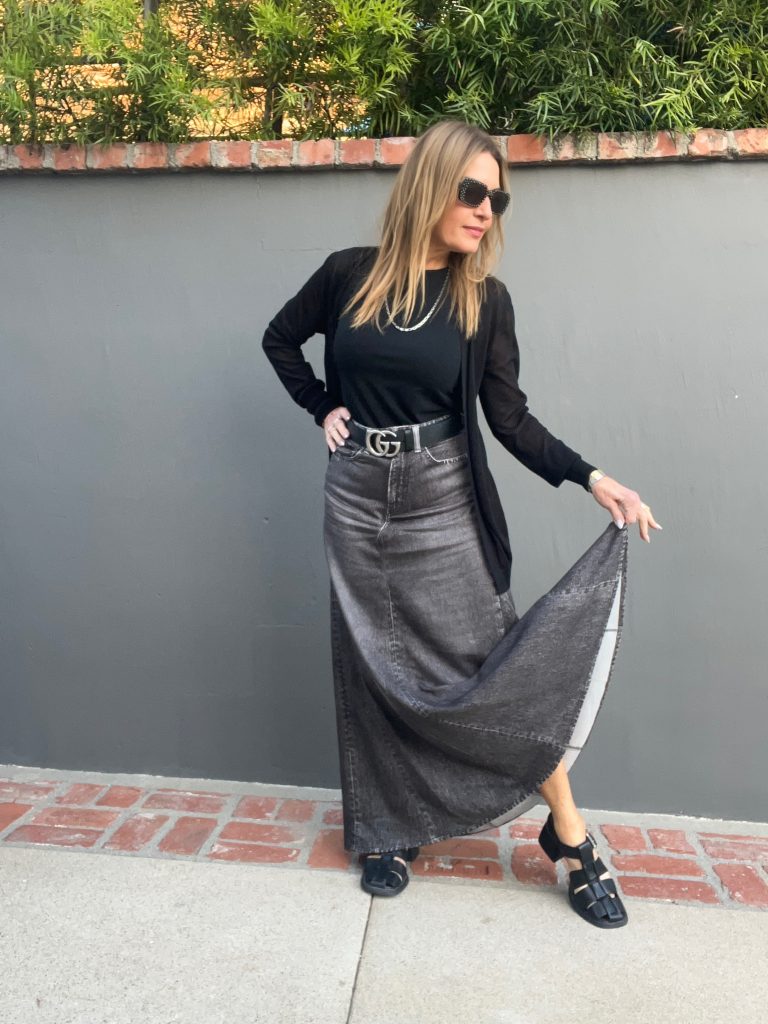 Ronen Chen offers free world wide shipping. I invite you to peruse his wonderful website and choose among all of the fabulous pieces.