I had never heard of the Canadian Tuxedo until I moved to the US…from Canada! As I researched this odd reference, this is what I discovered:
"The term reportedly originated in 1951 after Bing Crosby was refused entry to a hotel in Vancouver, British Columbia due to wearing a denim top and denim bottoms."
Uh…ok…I don't quite know how to respond to that. Is Bing Crosby striking back at Canadians, or did he not know that we Canadians are a tad conservative, dotting our I's and crossing our T's…whatever that means!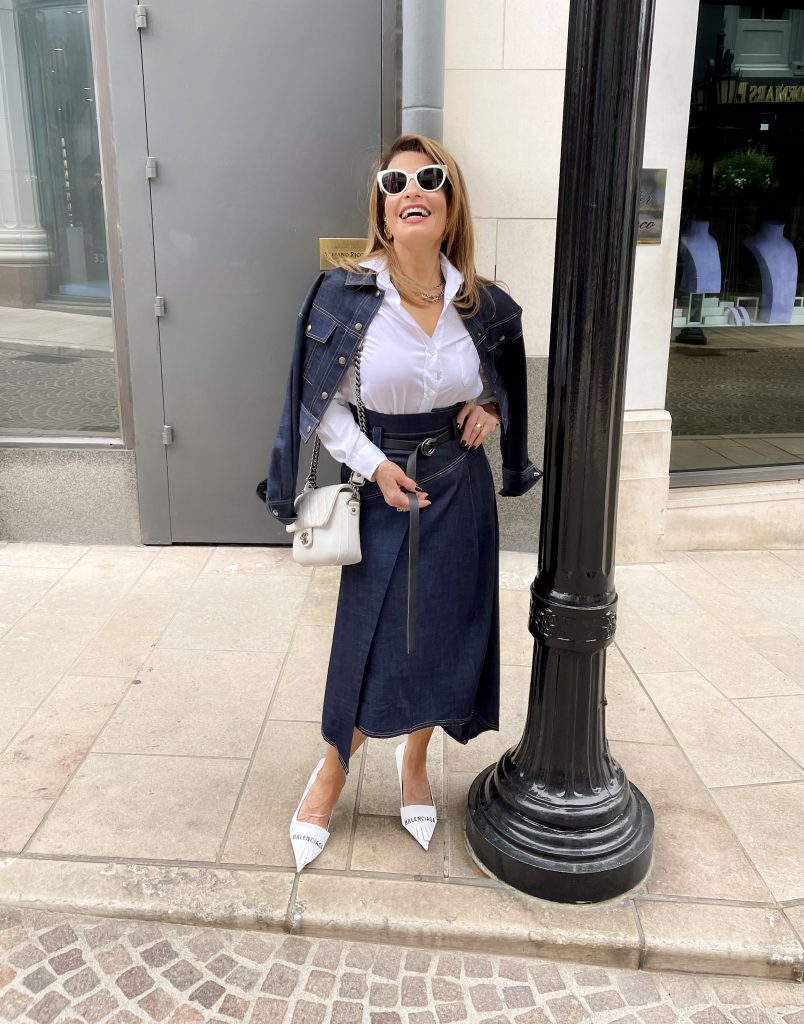 Nonetheless, I have taken to this term for denim on denim and find it extremely charming; yet not nearly as charming or chic as this long denim skirt and matching bolero jacket by Elaine Kim. I was overjoyed to find a denim jacket cut this short, given the fact that I am short-waisted, it fits my proportions exactly. Like most things in Elaine's shop, I gravitated to this, especially after seeing her wearing it. Elaine is a great model, and if you have ever checked out her Instagram page and clicked on her many videos, (IGTV), you will come to understand what makes her so unique and an all-around fabulous woman. And since we are celebrating Women's History Month it seems fitting that I am highlighting Elaine and her gorgeous collection.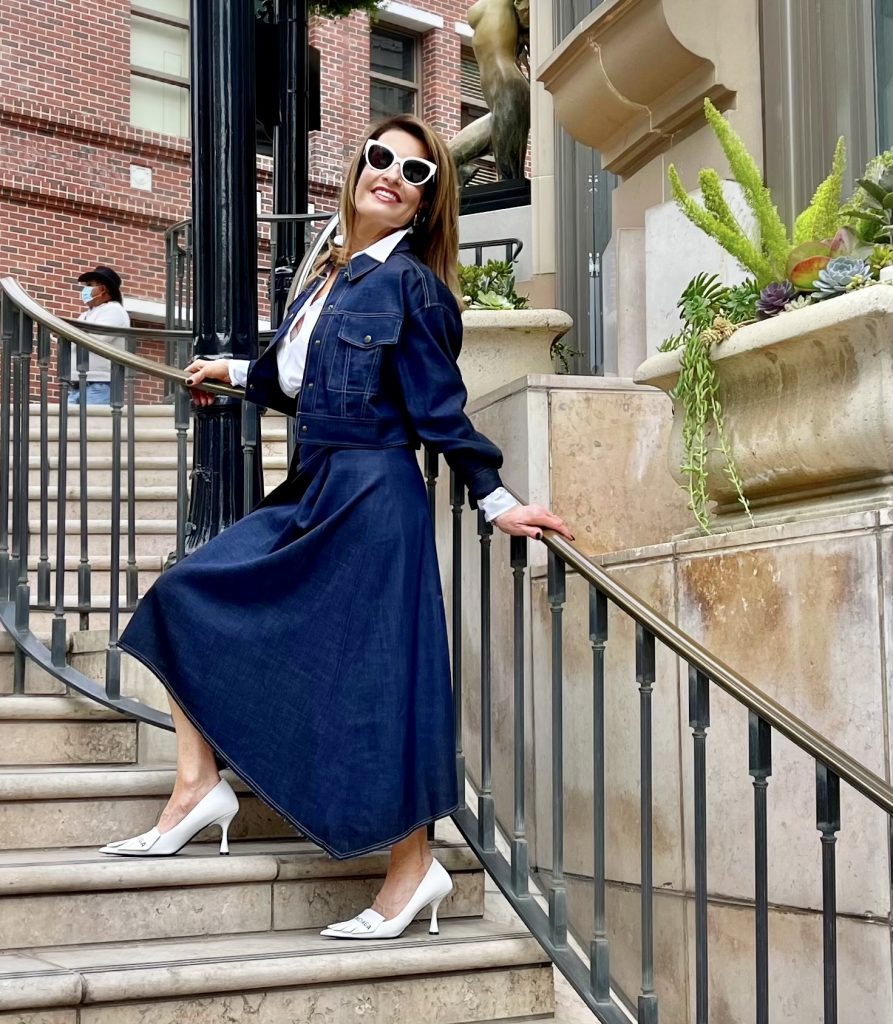 The way in which the fabric of this skirt falls effortlessly is what classifies it as both easy to wear and flattering. The cropped jacket meets the waistline of the skirt, another flattering detail.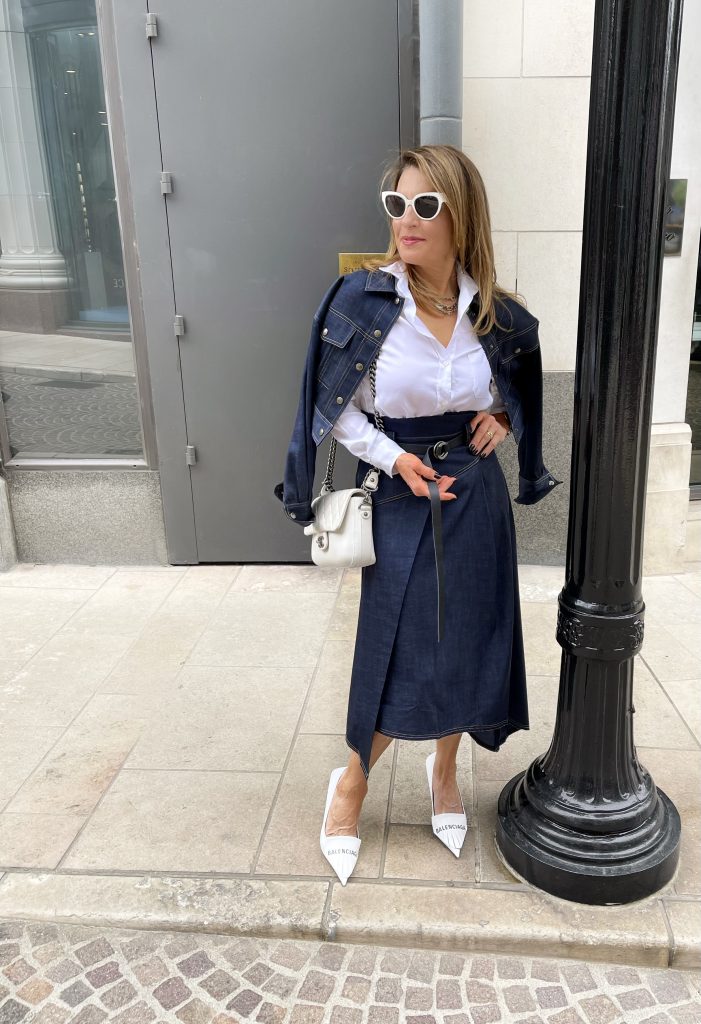 As you know, I am a Grayson clothing ambassador. I take this calling very seriously as I feel strongly about anything that I promote These shirts are in a league of their own. Designer Audrey McLoghlin knows her way around a button-down shirt, especially a white one. The Grayson "Hero" as it is called lives up to its name. These shirts are soft, roomy, and comfortable, yet flatter any body type. How Audrey accomplishes this remains a mystery to me, but one I do not care to spend any time trying to figure out. I will leave the designing to her, as long as I can continue to wear and promote her clothes.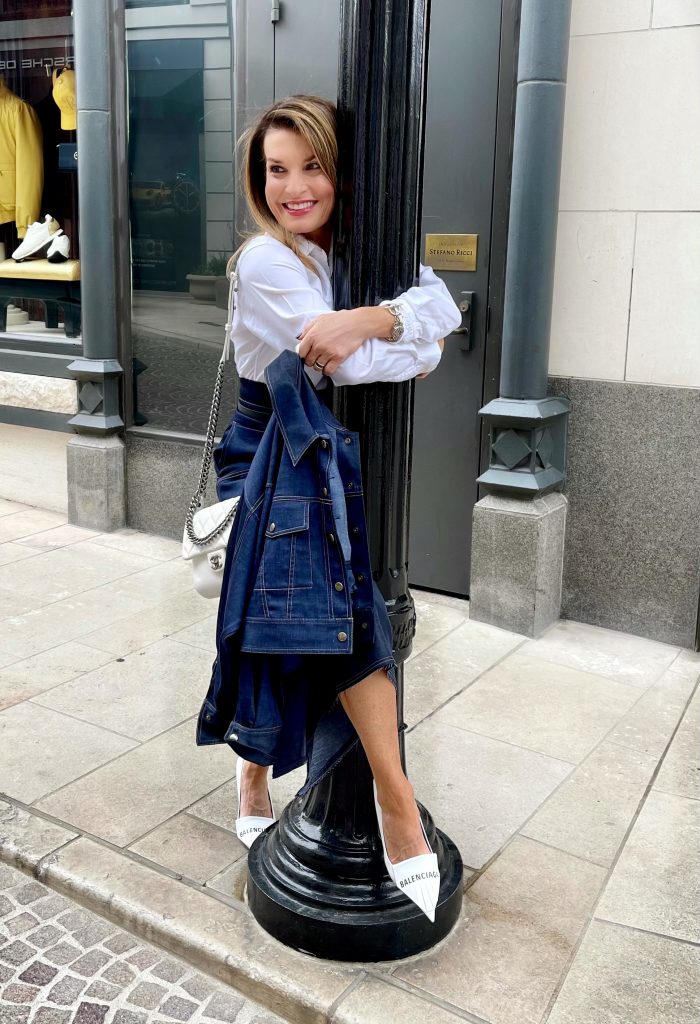 I encourage you to peruse both the Elaine Kim Collection and Grayson Clothing.
Use Lesley15 for Elaine Kim and save 15% off your order!
Use LESLEYWOLMAN for $25 off anything you desire from the Grayson website.