When two wonderful designers with completely different styles, collide in an outfit of the day, it sparks joy. When those designers happen to hail from a country and culture with which I am completely obsessed, it is magical. I am referring to Clara and Roseann Sun Woo and Elaine Kim; all three women are Korean Americans, talented, lovely, and driven to design clothing that is as beautiful as it is functional. All three are driven artists and businesswomen, and all three are lovely human beings. I am the lucky recipient of their artistry, and I hope that you will be as well.
Let's begin with this flattering and easy-to-wear top by Clara Sun Woo and her daughter, Roseann Sun Woo. You may recall reading about this fashion design team HERE, when I featured their "liquid leather" jacket.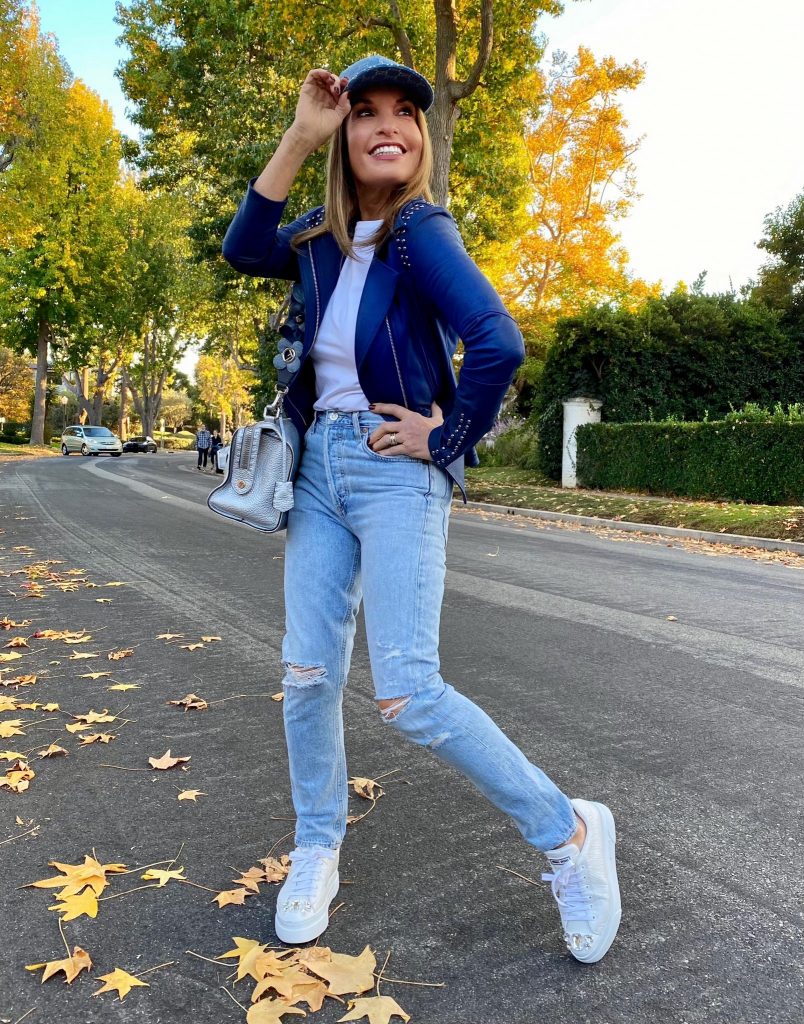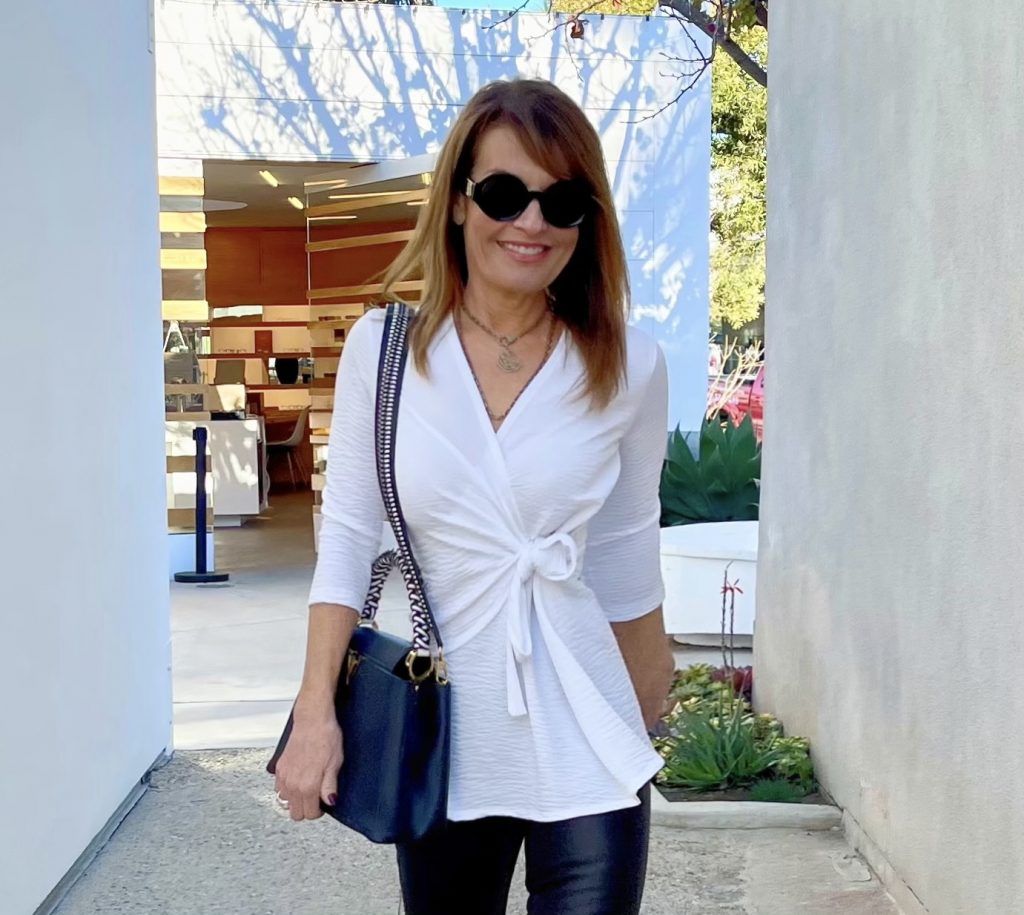 This Side Tie Wrap top is designed for every body type. If you prefer to wear it loosely, simply adjust the side tie. If you are like me, and on the petite side, tie it tightly to add shape and a waistline. No matter how you wear it, rest assured that it will be comfortable, as this fabric is soft and pliable. I know that it will travel well since it was transported from my house to our location in Malibu, folded, hung, worn, and rehung again and it retained its beautiful shape.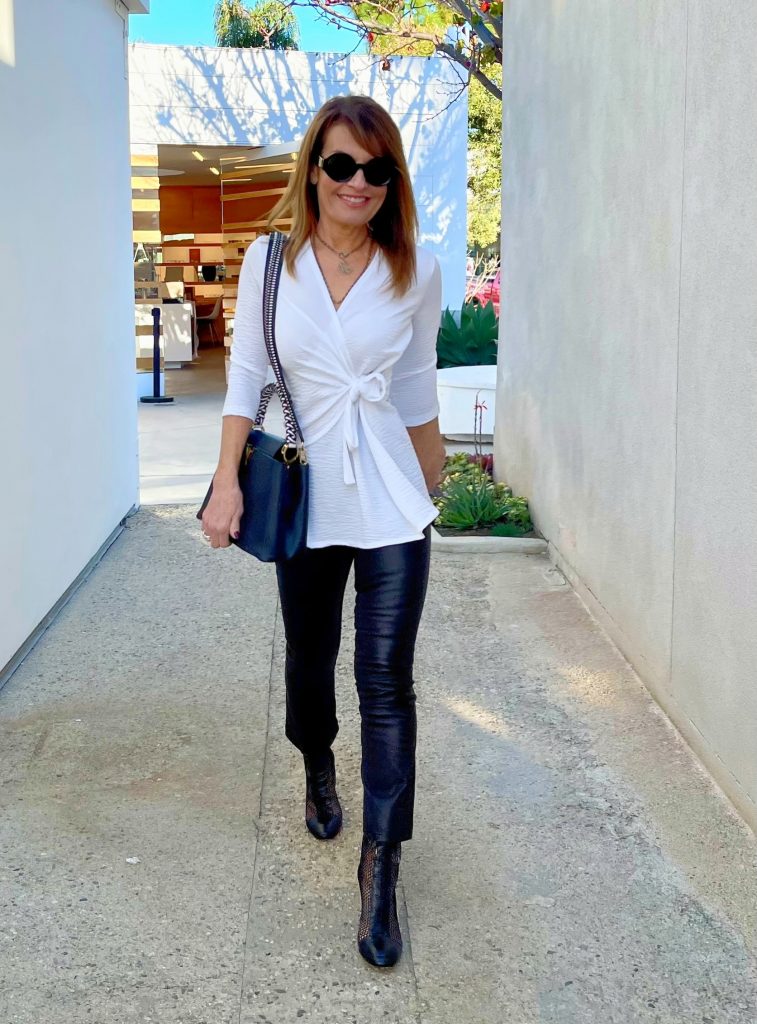 Elaine Kim's leather leggings are chic and comfortable thanks to a knit fabric panel at the back (not shown) that stretches to accommodate one's hips and bum without squishing, squashing, or feeling the least bit of discomfort. The cropped and slightly flared bottom is modern and edgy. Since I am not that tall, I preferred to elongate the look of my leg by wearing a bootie that is tapered at the ankle. This provides the illusion that my leg is much longer than it actually is.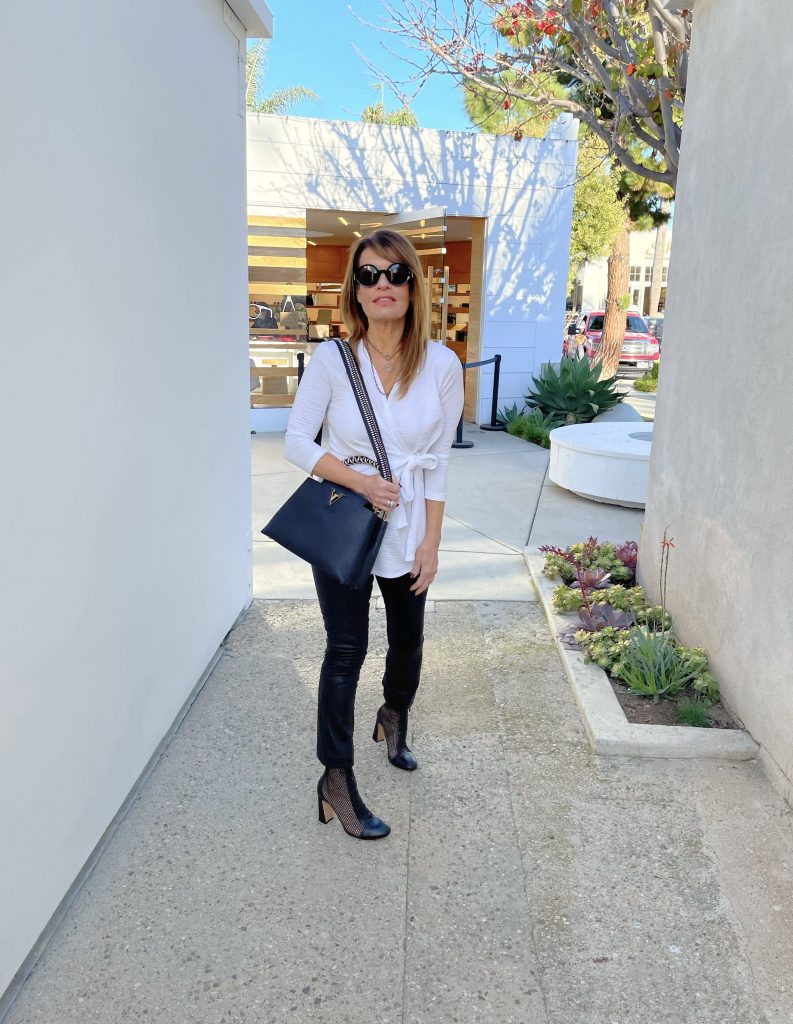 Both of these fabulous designers are offering my followers a 15% discount site-wide. I have featured the Elaine Kim Collection many times this year, and with good reason. Her designs are hip and chic. Peruse her entire website including the new Spring Collection and enter my code: Lesley15 to save 15% off of your entire order. View the Collection here.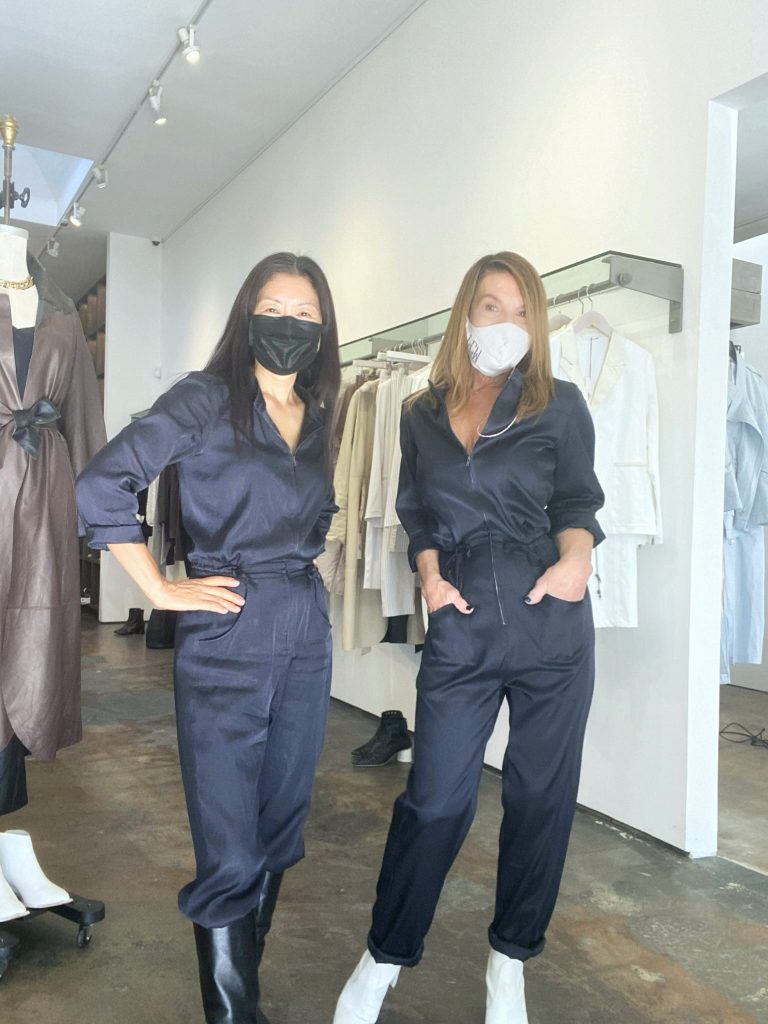 Clara Sun Woo is offering a similar discount and I encourage you to visit their website and use my code on anything there that strikes your fancy: Lesley15 is all you have to enter at the checkout.
View the Clara Sun Woo collection here.