Here is the perfect summer salad… a variation on the classic caprese but with all the sweetness of the season.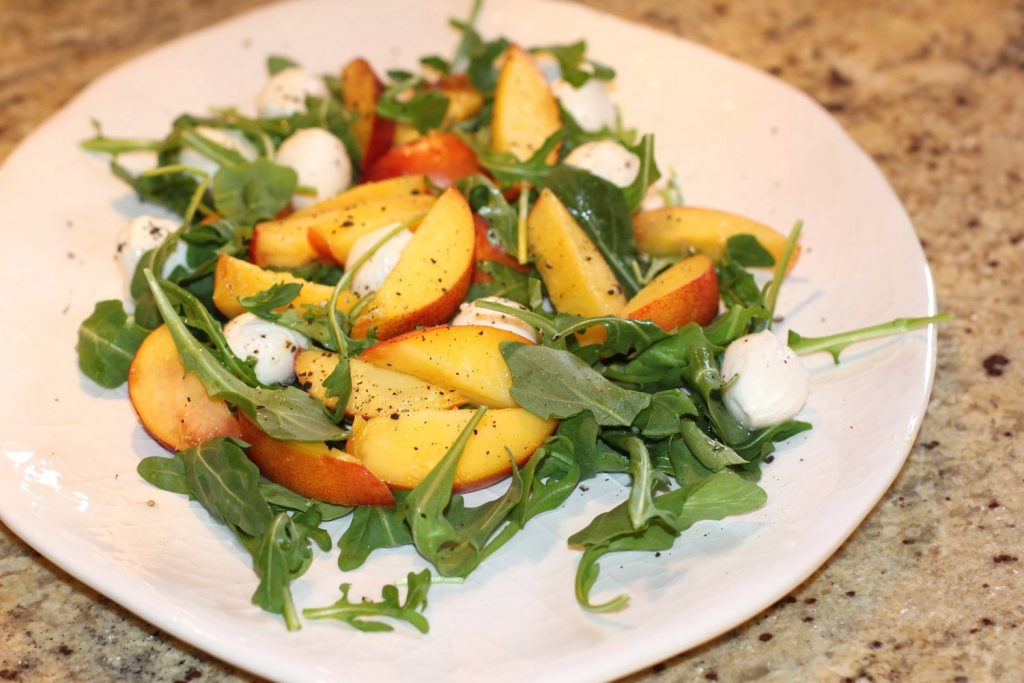 Ingredients:
10 ounces of arugula, I use the boxed or bagged organic baby leaves
1/4 cup of aged white balsamic vinegar, the thick and syrupy kind, or traditional-aged kind, plus more to finish
1/4 cup of extra virgin olive oil plus more to finish
sea salt
freshly ground pepper
2 large firm but ripe nectarines
2 balls of fresh mozzarella packed in water and cut into 8 wedges or small mozzarella balls packed in water
vegan/DF option: sliced avocado
Directions:
Place the arugula in a large bowl and drizzle with the 1/4 cup of the balsamic vinegar and the olive oil.
Toss to coat. Arrange the arugula on a platter and sprinkle with a few pinches of the sea salt.
Tuck the nectarine wedges into the arugula, evenly spacing them throughout the platter. Do the same thing with the mozzarella.
Drizzle the entire salad with equal parts of the balsamic vinegar and olive oil.
Sprinkle with several pinches of the sea salt and add the freshly ground pepper to your liking.
Taste for seasoning. Using enough salt is key to bringing out the sweetness of the nectarines, so don't be afraid to add another pinch.