Here is another perfect chicken recipe by Kim Kushner from her book, The New Kosher.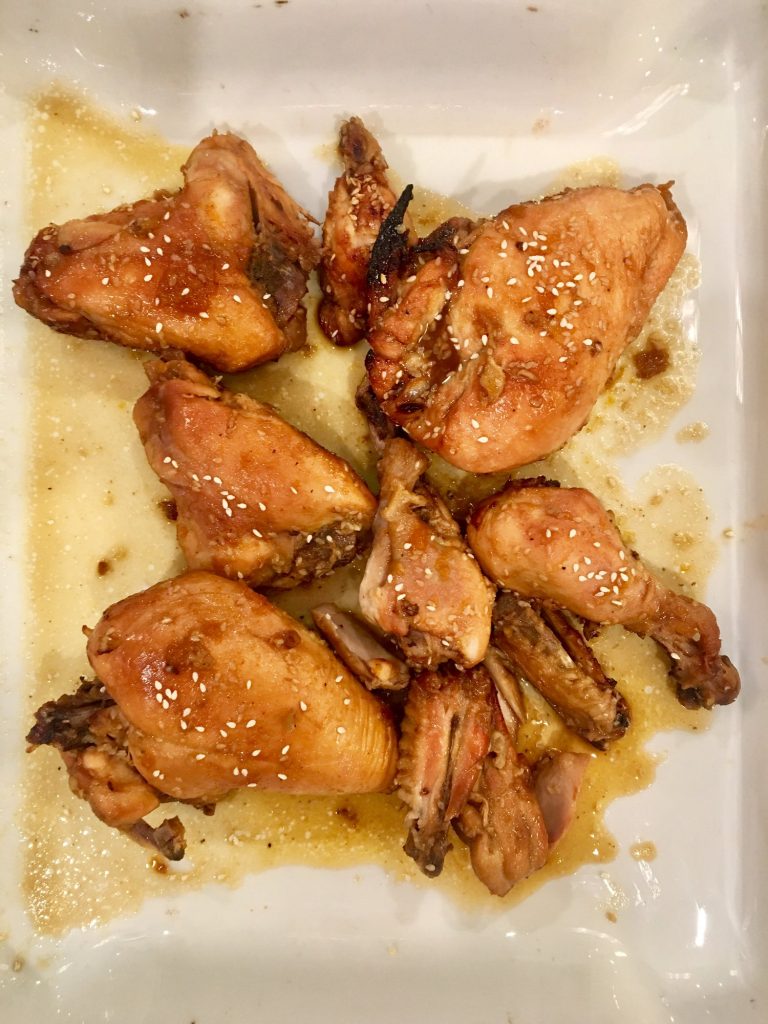 Ingredients:
1 chicken, cut into 8-10 pieces, or 8-10 pieces of your choice, about 3 pounds  (1.5 kg) weight (skin on or skinless)
1 tablespoon of onion powder
Juice of 2 limes
1/4 cup of (60 ml) soy sauce
2 tablespoons of apricot preserves
2 bay leaves
2 tablespoons of sesame seeds
Directions:
Place the chicken in a large bowl and sprinkle with the onion powder.
Add the lime juice, soy sauce and preserves and use your hands to combine well, coating each piece evenly.
Add the bay leaves and sprinkle the sesame seeds evenly over the top.
Cover and marinate at room temperature for 30 minutes or in the fridge for up to 24 hours. Remove and discard the bay leaves before cooking.
Preheat oven to 375.
Arrange the chicken in a single layer in a roasting pan and add any marinade.
Roast uncovered for about 45 minutes. Turn the chicken pieces over and continue to roast until cooked through, about 30 minutes longer. Serve hot or at room temperature.